One of the most important fashion news of the moment concerns international politics: during the last diplomatic meetings the main European leaders have been photographed with backpacks.
Professional backpacks are nowadays used to enrich formal suits, even in institutional meetings: a perfect example of this trend is Matteo Renzi, whose passion for casual clothing is well known to Italian media.
Already from the fall/winter 2014-2015 collections had been feeling of the comeback of backpacks, accessory that remind us the childhood spent in classroom in the company of a bag full of books.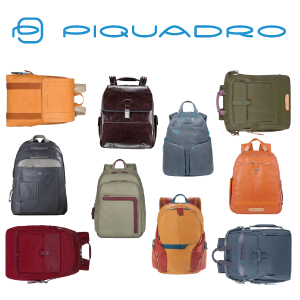 The new interpretation of the backpack is in a professional key, providing a contemporary alternative to the traditional professional briefcase: practical to carry regardless of its contents or the transports used, the backpacks has become a must have for the work look, representing the mood of the career man who loves to combine work formality with an accessory more trendy and youthful.
Speaking of professional backpacks, it's impossible not mention Piquadro professional backpacks, leaders for its performance and design. The brand that has made the "Tech Inside" his motto offers a wide range of backpacks characterized by high functionality, especially transporting our everyday technological items as laptops, tablets, mp3 players and smartphone, obviously.
Piquadro backpacks guarantee comfort and functionality with their equipment of padded pockets, rationally organized interiors, adjustable shoulder straps and top handles, satisfying the everyday needs of each worker.
Piquadro backpacks are not only dedicated to work: the wide range includes models with various materials, colors and design, suitable for free time, travel and shopping. Ranging from the finest leather to fabric, from sober colors to more original avion and orange, Piquadro backpacks meets the taste of those who like a touch of glamour.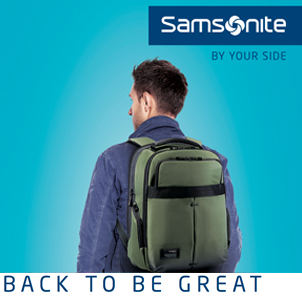 Once dedicated only to travel, Samsonite backpacks are now an essential accessory to face everyday adventures: Samsonite professional backpacks have all the features that have made the brand a leader in luggage field, giving also to professional bags the same strength and functionality of its suitcases.
Designed to provide the proper protection of its content, Samsonite backpacks are characterized by a functional subdivision of the interiors and a structure calibrated to distribute the weight without burdening the back.
Backpacks have become an essential accessory for work, travel or even free time: why don't enrich your wardrobe with a touch of fashion? Our backpack collections are waiting for you.