This year too Guess has actively participated at the Toronto International Film Festival with its Guess Portrait Studio, a space where celebrities could show their outfits before movie premieres.
The Tiff is the most important Canadian film festival, at the thirty-seventh edition: at the end of the traditional ten days of movie premieres, viewers vote for a winning film, giving a high prestige prize.
Winner of the last Toronto International Film Festival is The Imitation Game, whose protagonist Benjamin Cumberbatch is among the most affectionate visitors of the Guess Portrait Studio, with Nikolaj Coster-Waldau, famous interpreter of the beloved TV series Game of Thrones, and other TV and cinema VIP, demonstrating the star system love for Guess collections.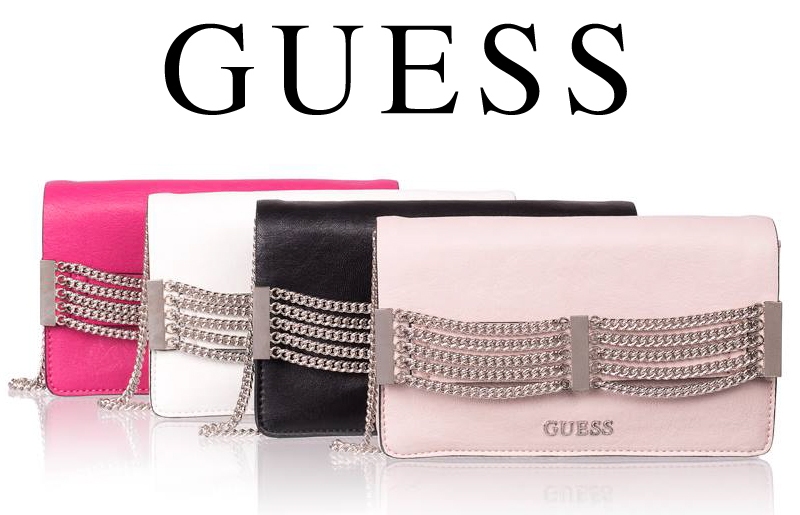 The brand, indeed, is characterized by a particular versatility combined with a strong and original tasted, giving lovers of Guess accessories that glamour touch to every outfit.
What is better than a bag to complete your style? Guess bags are the benchmark of the brand, counting a wide range of models characterized by shapes, materials and colors perfect for every taste and every woman's wardrobe.
Loyal companion of contemporary femininity, the bag is the accessory that more represents women's style: Guess women's bags fully reflect this concept, offering models ranging from shopping bags to shoulder bags, from satchel bags to barrel bags, all marked by the typical irreverence of the glamorous brand.
Guess leather bags represents and reinterprets the must-have of the moment, standing at the top of the fashion icon: saffiano leather, logo pattern fabric and chains details, all models are in step with fashion trends.
Celebrities' passion for the Guess style confirms the fashion tendencies, betting on the brand design to give a glamorous touch to the red carpet style: what are you waiting for to be a star? Choose your Guess bag!