Summer holidays are coming and daydreams about new travel destinations are starting to become reality. Among the destinations favored by vacationers stand out the major world capitals, embodying new and exciting attractions, cultures and interests.
Each capital is different, as well as the baggage that most suits it. No doubt that spinner are perfect for exploring new cities: practical, comfortable and versatile, carry on spinners represent the ideal suitcase for carrying along shopping streets or romantic lanes, without having to give up the content of their baggage.
Samsonite suitcases collections are ready to meet every traveler's needs, perfect for any travel style: from romantic getaway to relaxing holidays, Samsonite spinners are perfect companions for each trip. The wide range of models and collections makes it possible to play a little game combining the most important cities in the world to a precise Samsonite luggage model, considered perfect for that kind of metropolis.
Samsonite spinner in London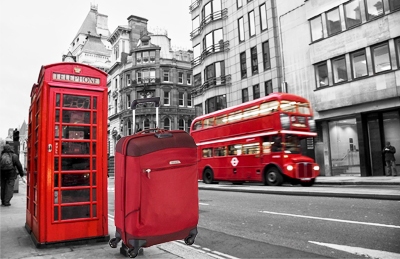 Multiethnic and multicultural, London always offers various recreational opportunities for its tourists: from theater to music, from art to literature, the British capital is one of the most influential city in the world. In a sparkling and chaotic city as London fit like a glove the Samsonite spinner of Motio line, a collection of hybrid luggage that brings together in one luggage the lightness and flexibility of soft luggage and the strength and resistance of rigid suitcases. Samsonite spinners of Motio collection are spacious, versatile and suitable for any adventure that the British capital may reserve for its visitors.
Samsonite spinner in Paris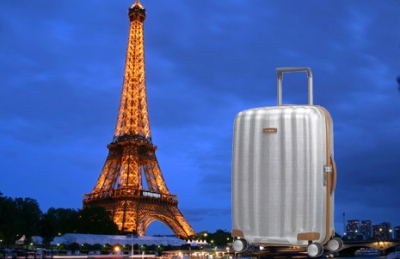 Paris is an icon of romance, art and good food. There are no travelers that don't want spend at least one weekend strolling along Seine's banks or admiring the twinkling of Tour Eiffel. The elegance of Lite-Cube DLX collection is perfect for a glamorous city like Paris: the luxurious style of Lite-Cube DLX Samsonite spinners is characterized by details made in high quality leather and metallic colors, perfect for landing in the French capital, sophisticated and classy.
Samsonite spinner in Madrid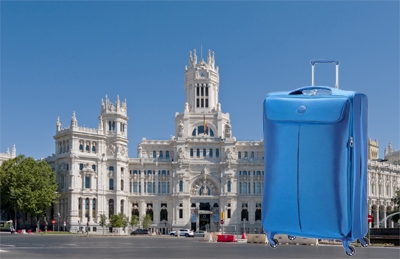 Madrid is the starting point for all travelers who want to experience  the culture and the art of the country. The Castilian capital is the hub of all attractions and initiatives in Spain. Sporty and versatile, Madrid attracts every day millions of young tourists ready to know the Spanish life. Youth and practice, Samsonite spinner of Pop-Fresh collection is the perfect travel companion for every adventure: functional compartments, lightness and a fun design make Pop-Fresh Samsonite luggage comfortable and functional.
Samsonite spinner in Amsterdam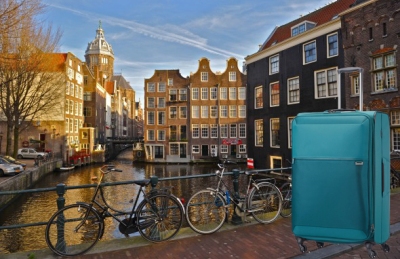 Walking along the narrow streets and canals of Amsterdam will be much more comfortable and adventurous with Samsonite spinners of Short -Lite collection. Samsonite spinner of this line reinvents once again the concept of lightness, with a collection of hand luggages and spinner compact and extra-light, without sacrificing internal organization and design. The incredible lightness, the strength and the design make Samsonite spinner of Short-Lite collection perfect for a holiday in one of the most interesting and particular city.
Samsonite suitcases are one of the spearheads of luggage world, offering a wide assortment of medium, large or cabin size spinner, suitable in all circumstances. Be guided by our little tour, just book a plane ticket and take a spinner Samsonite by your side: now you're ready for the holidays!