Desigual has always distinguished himself for its boldness, both in its marketing decisions and its collections of handbags, clothing and accessories.
With the Desigual spring/summer 2015 collection, the brand has launched a new campaign called #whatdoyousee, related to the model testimonial for this season: Winnie Harlow.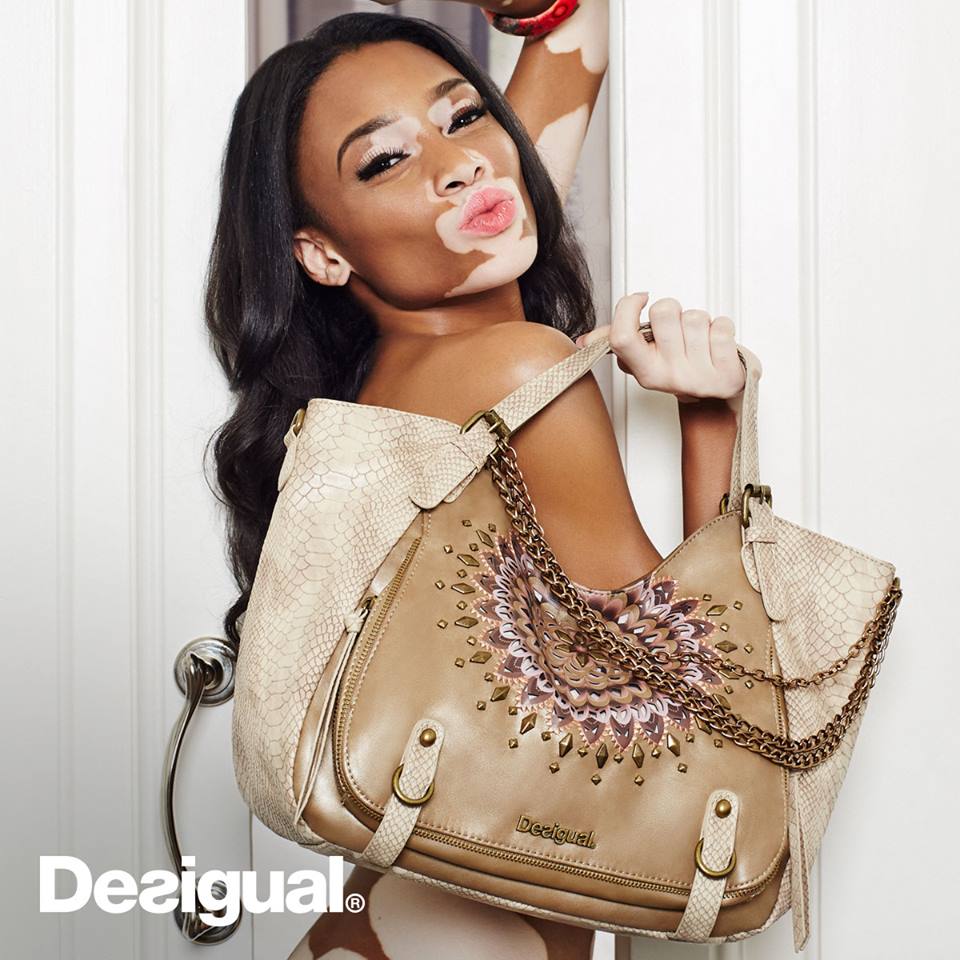 Young and beautiful, Winnie Harlow is the model everyone is talking about right now. The top model, indeed, suffers of vitiligo, a skin disease that causes a not uniform skin color: in case of the American top model, this disease considered by many as unaesthetic, has become a strength and courage source.
Winnie, whose childhood was not easy because of horrible nicknames, did prevail her beauty and enterprise on cosmetic defects, becoming a fashion icon in the world. With such a history, Desigual couldn't not choose this model for its latest collections of handbags and accessories, emphasizing diversity as a strong point.
Talking of strengths, the presence of Winnie Harlow can only further emphasize the collection of Desigual handbags, flagship of the brand. Perfect for the woman who want to give a twist to the wardrobe, Desigual handbags and purses are characterized by original match with colors and materials, offering a wide collection of models perfect to give to your look a wave of originality and humor, essentials to face the daily adventures of every woman.
Desigual handbags are a fresh and original gift idea for Mother's Day: multicolor shoppers, shoulder bags, barrel bags and clutches of spring/summer 2015 collection offer a wide range of patterns and colors that recalls summer and sands, with their bright and evocative colors.