In addition to the presence during international world fashion events, as the participation at major events like Premium Fashion Trade Show of Berlin, Pitti Uomo in Florence and even the Expo 2015 in Milan, The Bridge is strongly present on the glossy pages of leading magazines, showing its prestigious leather goods accessories in particular and original contexts.
Among the last collaborations we can count the partnership with Vogue, for the pages of Vogue Sposa and L'Uomo of Vogue, dedicated to the men's fashion world, and with IL-Intelligence in Lifestyle, the magazine of "Il Sole 24 Ore" about the most important society themes as culture, shows, fashion and style. IL is a monthly  magazine about culture, leisure and entertainments, opinions and provocations dedicated to the contemporary and future ruling class.
The presence of The Bridge bags in IL pages is not new, but for the last number of July the collaboration concerns the Achille Castiglioni foundation in Milan: photo shoots show two models walking across the rooms of the museum, wearing briefcases and shoulder men's bags of the finest hide leather collections of the brand.
The combination between the life and work of the famous Milan's architect and the The Bridge style could be considered appropriate, because the care of design that the brands reserve to every product.
Achille Castiglioni, son of the famous homonym sculptor, has rooted its style into a sober, urban and functional taste, without leaving out elegance and style.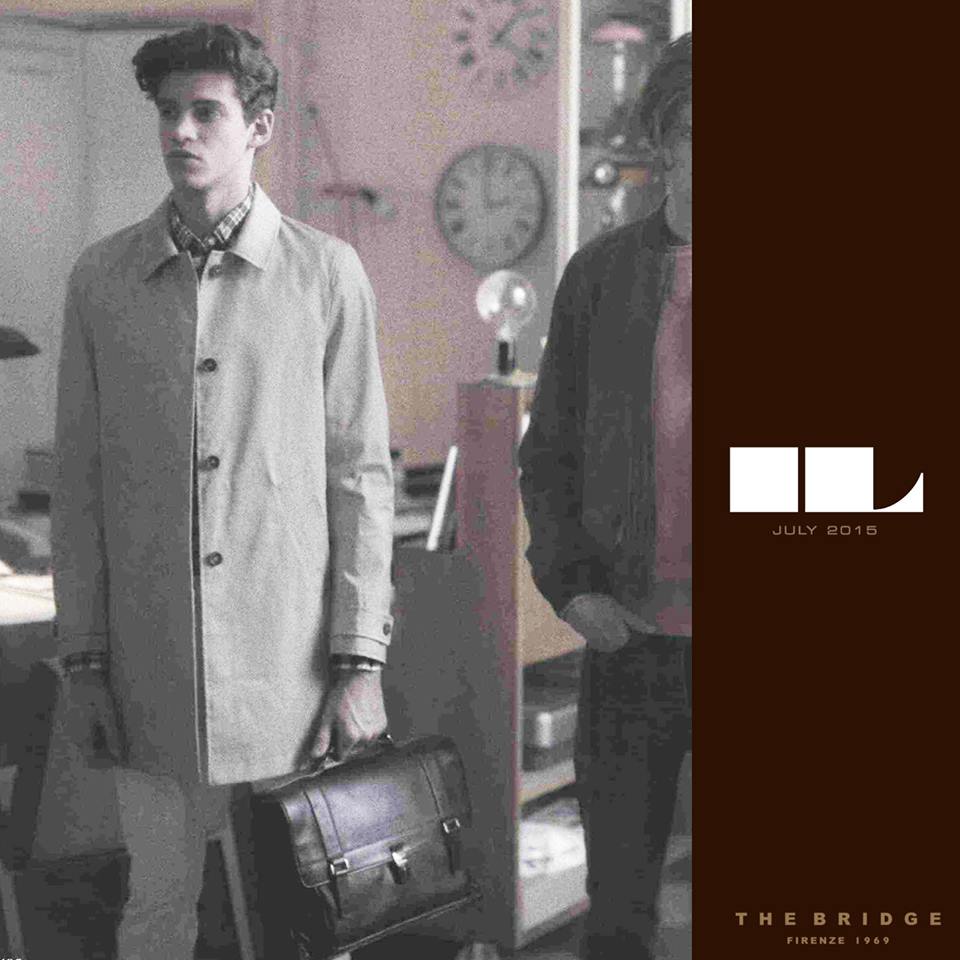 These assumptions match perfectly with the The Bridge taste showed in IL pages, were the male side of the brand is well showed.
Men's leather goods of the brand are perfect for professionals, students or everyone who loves the British style, that has been a great inspiration for the timeless collections made of hide leather.
From shoulder bags to business bags or briefcases, The Bridge never stops to surprise offering a wide range of models characterized by a structured design and high quality materials, enriching every wardrobe with a touch of elegance and glamour.
Shade and shapes are combined in order to create pleasant contrasts between the color of the leather, tanned with vegetal oil and finished with an amber roller, and the chromed metallic details in brass or silver shades. For seasonal collections, The Bridge colors its products with fresh trend colors as blue, red or green, giving a urban touch to every bag.
Design and quality are the keywords of the brand, that creates products recognizable for the usual prestigious and beauty, destined to remain intact over time. Fashion addicted and leather lovers cannot wait to discover new collections for fall-winter 2015, whose previews promise products of high design, shapes and colors.