September will be a hot month for fashion, with the discovery of new trends for spring/summer 2016 season: despite next summer seems too far, for fashion companies this is the perfect time to show little previews of upcoming season, testing glamour lovers reactions during important fashion world events.
From season to season we are all witness of the rise of new must-have, accessories always present in our wardrobe that suddenly earn the spotlight of walkways, regaining new celebrity through new interpretations in particular or more urban key.
This is the clear case of the backpack, the true star of the year: from VIP to businessmen or business women, 2015 has seen backpacks upon everyone shoulders, declined in different ways according to the variations suggested by fashion trends.
The latest fashion exhibitions have demonstrated that Piquadro brand confirms the lucky destiny of backpacks for the next few seasons, with new collections characterized by unique design and the usual high level of quality.
The success of backpacks is rooted on the tendency of fashion accessories to become more and more unisex: the fusion between masculine and feminine is expressed in its most important evidences in bags field, backpacks in particular, an easy accessory perfect to be adapted, with pattern, shapes and materials suitable both for him and her.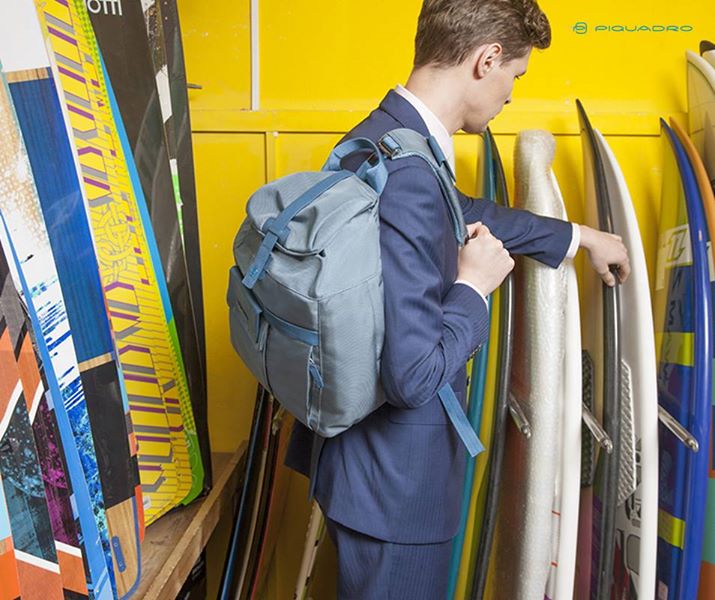 One of the brands that has made backpacks as highlights of the year is Piquadro, which offers a wide range of models with strong colors, fine materials and, of course, with a strong tech inside taste
2015-2016 years are important for Piquadro backpacks, always on top of the brand's collections: every model have more than one fundamental feature, from comfort to design, from quality to color.
Each product is manufactured with high quality materials, with the alternation of technical fabric and fine leather, combination that gives to a sporty accessory a more glamour and classy style: there are many businessmen and businesswomen who love to wear a backpack instead of a briefcase or a work bag, thanks to the ease of transport even in motorcycles or bicycles.
The shoulder straps equipment makes even more comfortable the transportation of everyday technologic items: laptops, tablets and smartphones are today at the basis of daily work tools and backpacks are especially practical for the chance to placing each of them in dedicated padded compartments, guaranteeing protection from shocks.
The metropolitan taste of backpacks lovers cannot remain indifferent about the choice of design and color of the brand, who combines cleverly extreme functionality with fashion. For the next few seasons are expected collections characterized by full color, particularly inspired by the 80's and 90's pop style, which lends itself well to such an accessory. Conversely, even monochromatic patterns have their own space, ready to emphasize and enrich models recognizable for sophisticated design and fine materials.
If you don't want to wait until the next season, the spring/summer 2015 Piquadro backpacks still offers a wide assortment of models perfect for work, leisure and also for travel.