Leather bags are one of the most beloved and bought accessories by men and women, everyone has in its wardrobe bags, backpacks or even briefcases made of high quality leather, and its useful to learn few tips about the maintenance of materials, keeping these fashion items perfect and sparkling.
The Bridge bags are one of the symbol of made in Italy leather, treated according to the artisanal Tuscan tradition: as truly expert in leather sector, it's very useful follow The Bridge's tips about leather care.
The beloved The Bridge leather, hand-buffed vegetable tanned leather, is produced with a particular procedure that ends with an amber roller polishing, that give to leather its particular smooth and shiny texture: this kind of treatment give to every piece an overtime beauty, handbags and briefcase characterized by elegance and class.
In order to keep beautiful our bags, we have to:
save bags in a dry place with the included dust bag;
stuff the bag with paper to retain its shape, avoiding unnatural wrinkles;
rub the bag regularly with a neutral cream;
it's preferable not to leave bags close to a source of heat for a prolonged period;
in case of prolonged contact with heat sources, polish the bag with a neutral or colored cream, but just if the color cream corresponds to the bag's tonality;
do not expose the bag under the rain, or water, for long time: the leather may stain or discolor;
in case of prolonged exposure to water, dry with a clean dry towel being careful not scratching the leather.
Following this few advices become possible to keep beautiful our The Bridge leather bags over years, wearing a particular and classy accessory during free time, elegant occasions and work.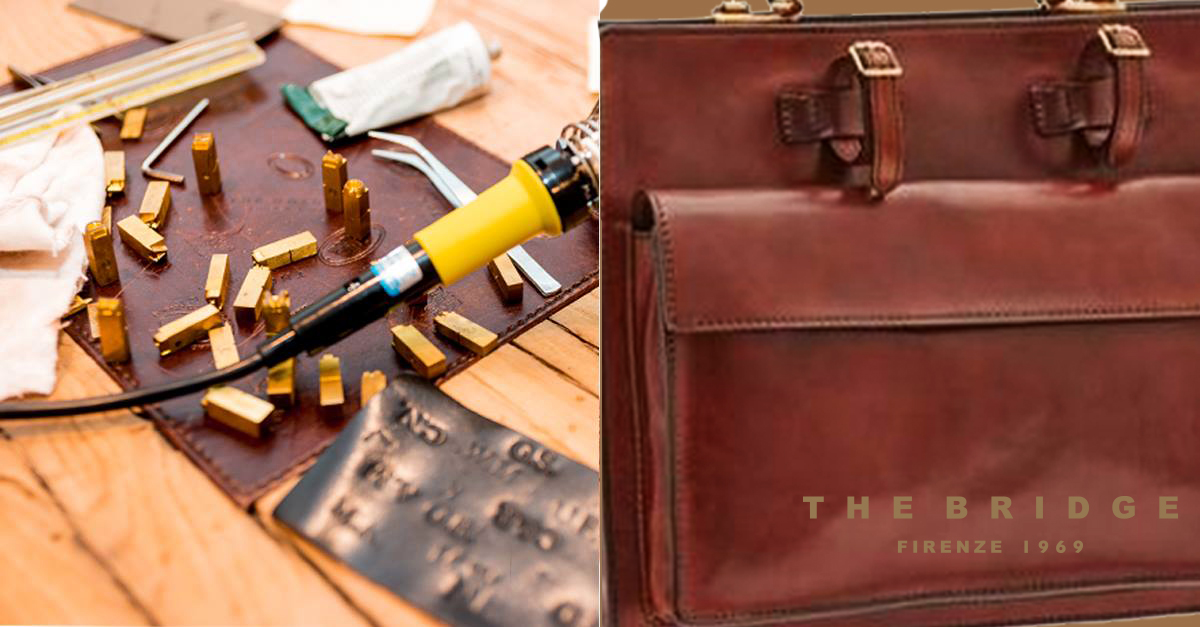 The Bridge, indeed, offer a wide range of bags perfect for every time of day and night: to small clutches for night life to briefcase or work bags, all of that characterized by the recognizable brand style, elegant and classy without leaving out design and quality of materials.
It's always time to buy a The Bridge accessory, but summer sales are really perfect to shopping at unbeatable prices bags of extreme quality.
The Bridge will give to fine leather lovers accessories of quality and design, enriched by the trend shapes and shades of the moment: blue, red, yellow and brown leather are the must have of the moment, matched with hand buffed leather or natural wrinkled leather, a natural and soft texture that emphasizes the design of models.
Working will become more pleasant with a new briefcase on sale, work bags equipped with all the necessary to face everyday work with comfort and style: front pockets, shoulder straps, functional handles and internal compartments are fundamental for every bag, even for shopping or travel.
Discounts from 30% to 50% are a chance to shop a new bag or a new briefcase, renewing our wardrobe with an unique style, giving to your outfit a sophisticated and refined touch that never goes unnoticed.