For this spring/summer season The Bridge has offered a great variety of collections characterized by particular and sophisticated colors, with an elegant and urban touch. If red and yellow has been protagonists of feminine collections, the blue has seconded both men and women styles offering models with a bright and chic shades, suitable for any occasion and wardrobe.
An example of this trend is the Cosmopolitan collection where, near the leather brown color particularly appreciated by leather lovers, the brand places a soft kind of blue called "rain blue". This shade of blue, a sort of avion tending to gray, is particularly suited to the line's accessories, whose forms reveal a strong but sober spirit at the same time, with sophisticated details that make the style very recognizable for its glamour.
The design of these models enriches the vegetal hand buffered hide leather of particular details that contributes to make recognizable the style of the collection: the stitches in relief confer prestige and glamour, emphasizing the soft and smooth texture of Cosmopolitan leather goods.
The Bridge wallets are at the top of Cosmopolitan collection, whose features make this kind of accessory a perfect daily companion. Wallets, indeed, are one of the most important and fundamental leather goods, both men and women always keep in their pockets or bags a wallet, a credit card holder or a coin pocket.
Cosmopolitan wallets are characterized by recognizable top stitches and a simple design, leather goods of this collection are available in leather brown and rain blue, colors perfect to be matched with other accessories.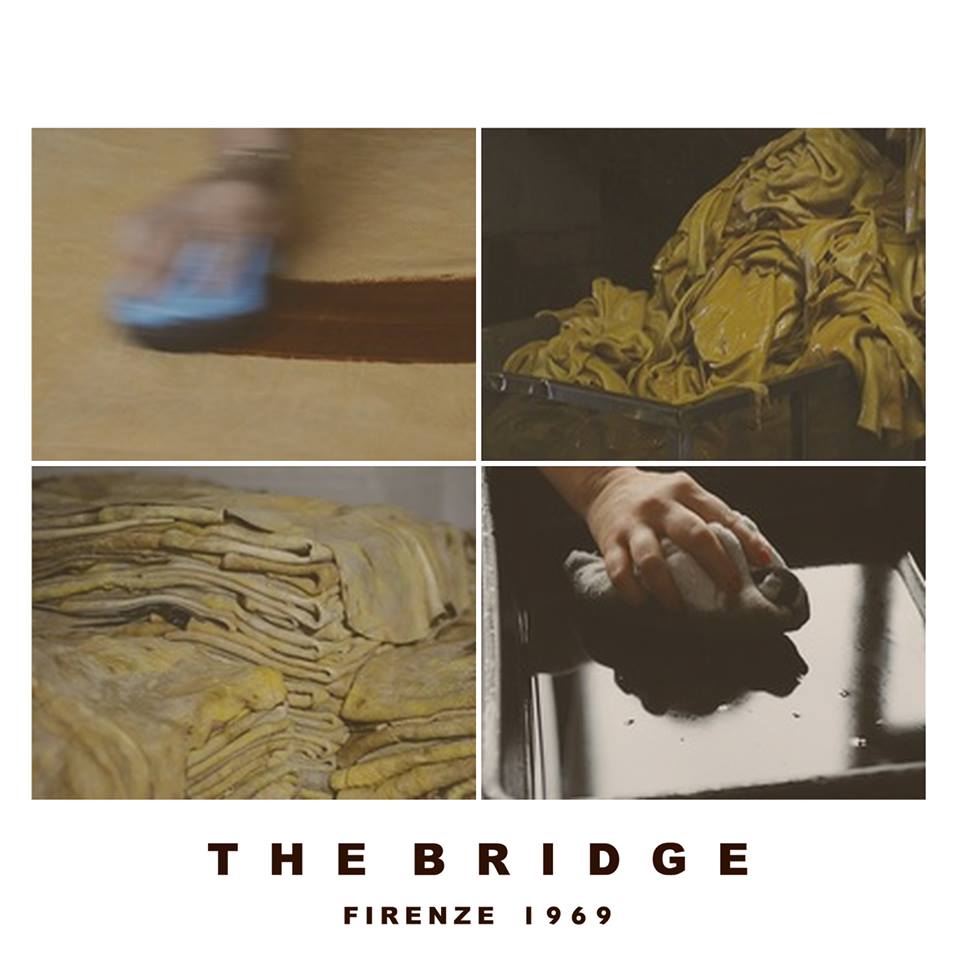 The collection offers a wide range of products: from coin pocket wallets to credit card holder, passing through vertical wallets perfect to be placed in pockets, every product is produced with the usual quality of leather and style. Cosmopolitan wallets are intended to be functional but stylish accessories, comfortable but beautiful and special at the same time.  From the cut edges of credit card slots to coin pockets with clip or zipper closures, every detail is carefully finished to create leather goods suitable to face each day with style and functionality at the same time.
Going back to colors, Cosmopolitan collections follows the current trends using blue shades, particularly loved and wore for this year. From handbags to clothing, the blue have dominated this year catwalks and also 2016 anticipations. Leather goods sector is particularly suited to be interpreted in multiple color variation, given the wide variety of models and styles proposed.
Taking fashion trends, then, The Bridge has explore the many interpretations of blue for both men and women, combining not only cowhide but also wrinkled leather. As well as the blue manages to emphasize the brilliance of the leather, the same color gives strength to the leather characterized by a soft and natural texture, providing a casual but elegant and chic taste, perfect for any occasion.