Elegant and lively, Braccialini purses often appear on magazines fashion reportages because of its skill to enrich every style conferring a chic and particular taste to the outfits displayed on glossy pages.
Among the handbags chosen by the international fashion women's magazine Velvet, stands out the Mosaico Braccialini collection: Mosaico bags combine the natural beauty of the leather with the finely decorated fabric, that reminds with its pattern colored by bright shades the famous majolica of Vietri, known all around the world for their colors and drawings, typical of Mediterranean area.
Velvet, indeed, has chosen the southern elegant taste of this collection for its photo shooting in Capri, taking inspiration for the local atmosphere and colors of the nature for a reportage of high class, as the style of the magazine itself. This is not the first time that the famous magazine chooses Braccialini products for its photo shoots, confirming the importance of the brand, recognized as an icon of style and femininity as well abroad.
Barrel bags, shopping bags and clutches of Mosaico collection follow fashion seasonal trends with the use of vitaminic colors as the blue, pink and orange, without leaving out timeless summer colors as beige or white, creating multicolor patterns, and with the presence of bon-ton chains decorating handles and shoulder straps.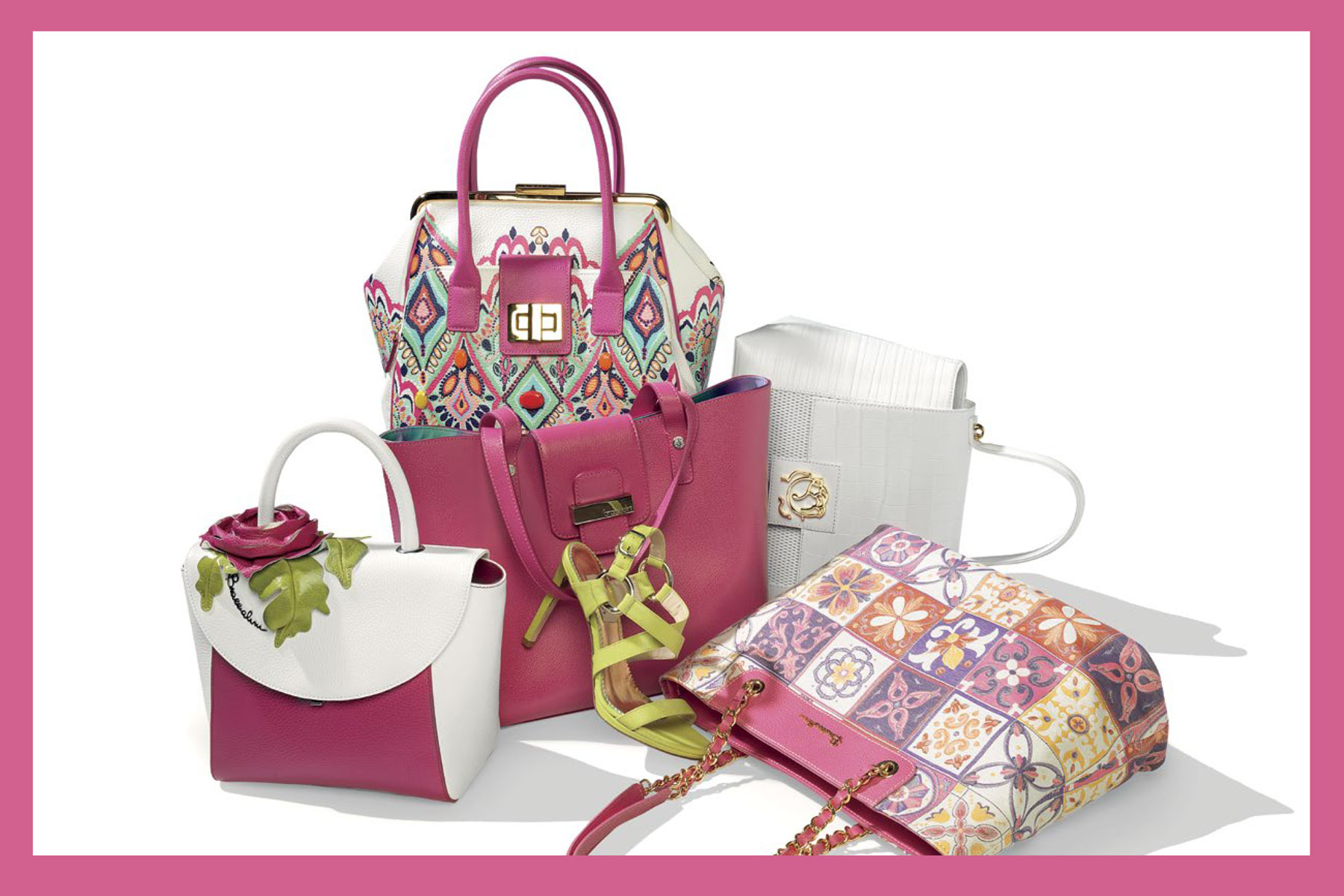 Mosaico  is just one of the top of Braccialini handbags for spring/summer 2015 collections, that has inspired by the colors and flowers of the South, an homage to exotic and characteristics beauty of little islands. Also for this summer season Braccialini has confirmed its elegant taste, feminine and ironic at the same time, dominated by particular design and attention to small details. These features of the brand are particularly appreciated by fashion lovers, because of the ability to confer with just one accessory a special touch to any outfit.
Speaking of this, Velvet has chosen also another Braccialini collection for its shootings, an handbag particular popular for this summer, the Santorini purse. The design of this handbags is a real tribute to nature: the protagonist of the bag is a stylized rose, entirely made of leather, from which emerge the handles of the bag, creating a sophisticate visual effect, particular but not excessive.
The elegance of Santorini handbags has is strong point in its touch of originality: the particular style is emphasized by the high quality leather used, enhanced by bicolor shades that makes the product even more special.
Anticipations about 2016 collections presage that also for the cold season Braccialini will surprise us again: coming back from vacation areas, new collections take inspiration from the urban taste of metropolis, offering handbags characterized by design and color, always in the pure Braccialini style.