Colorful, youthful and light, American Tourister suitcases are now a real must have for any trip: despite holidays are over, luggage of this brand represent a perfect choice for every kind of travel because of their comfort, resistance and lightness, essential features required by travelers.
Whether in summer or winter, the element that make this luggage extremely recognizable is the color: matched with particular materials or design, or with original and fancy pattern, the color of our suitcase is very important, as well as the design. From blue to green, from red to yellow, the brand's suitcases give freshness and vitality to the journey, offering baggage sets with an unique style.
American Tourister offers models ranging from hand luggage to large suitcase, spinner or upright, soft side or hard side: in each of these cases, the brand guarantees maximum performance with competitive prices, making more and more tempting the opportunity to renew our carry-on luggage.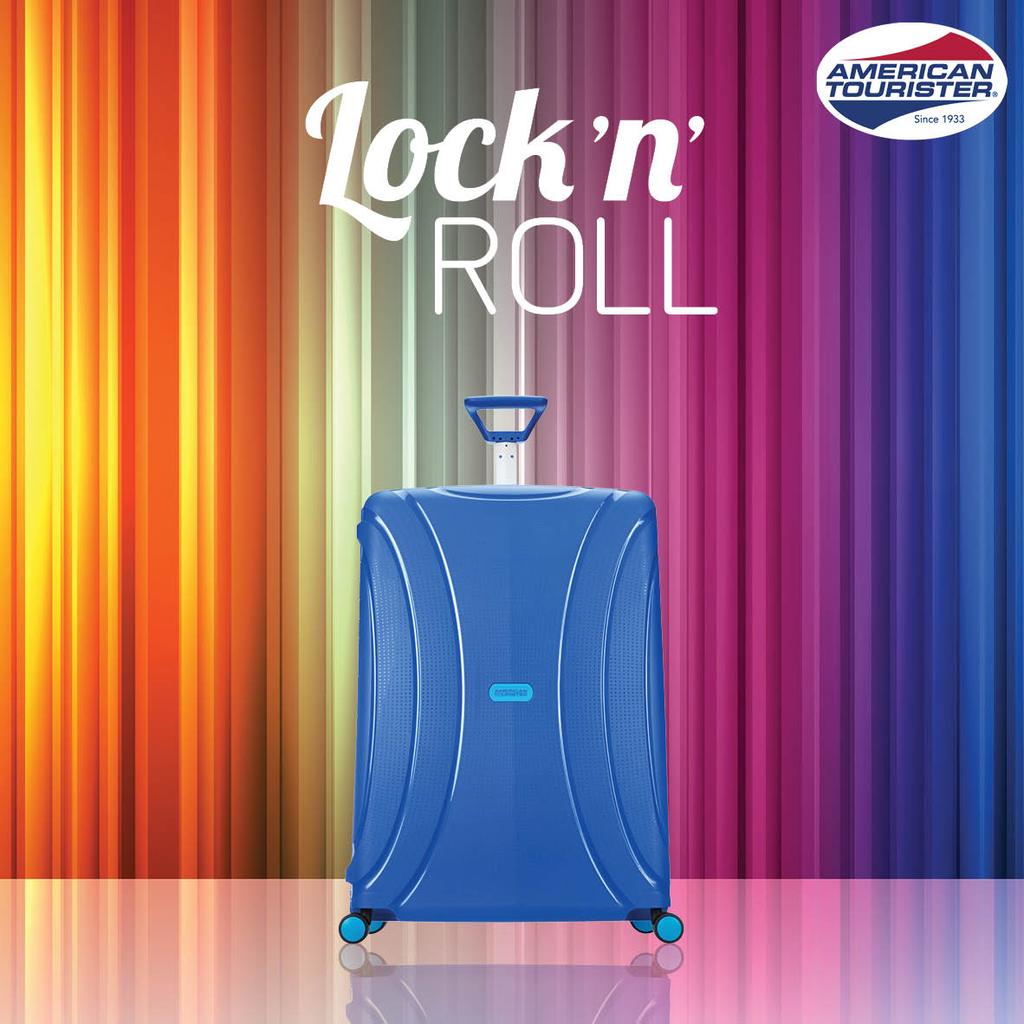 Among the most popular lines of the new season, stand Lock 'n Roll and Coral Bay collections, characterized by different style but with the same level of quality and functionality. Coral Bay collection offers soft shell models made of 600 deniers nylon,  that gives elasticity, lightness and resistance at the same time: for those who love hand luggage made of fabric, this line is particularly suitable thanks to pockets, compartments and elastic belts according to the ease of transport due to silent and smooth two or four wheels.
Lock 'n Roll collection is one of the spearheads of the wide range of products, thanks to the innovative three points locking system on the sides of the baggage structure, which allows great security and water resistance. This line is also characterizes by the great capacity, amplified by the absence of superfluous linings or seams: all those features make Lock 'n Roll spinners perfect for longer trips, without leaving anything important at home. Made of polypropylene and equipped with four smooth wheels and practical handles, these suitcases are the winner of Red Dot Award, a prize dedicated to high quality design.
Both the collections, as most of the models of the brand, has a TSA closure system, the only mechanism of closure required by US Customs, according to American security policies.
Each season American Tourister offers models of suitcases always in step with times and technology, in order to meet the needs of every traveler: luggage offers the lightness required by low cost airline companies (also due to the structure itself, studied in order to have a minimum impact on the total weight of the baggage), inner spaces are organized to store each item in the right place and the fresh design is perfect for holidays, adventures but also for business trips and romantic getaways.