Our tour around the events of the Vogue Fashion's Night Out continues, this time talking about Piquadro brand, which hosted a special night in his boutique located in Via della Spiga, one of the main road in the center of Milan, a key part of the so-called quadrilateral fashion district.
Moreover, Piquadro could not miss among the partners of the event, because the brand has been always present in the pages of Vogue magazines for its innovative style and for the excellent collaborations such as with Giancarlo Petriglia, which helped to further tighten the relation between the Milan brand and the world of high fashion.
During the evening, Piquadro has reserved for its loyal customers and fashion lovers great surprises, the proceeds of which were donated for research on cardiovascular diseases. The timing was perfect also to give greater resonance to the new fall/winter 2015-2016 collections of Piquadro bags, models characterized by a glamour and sophisticated touch but also more casual models, as in the case of the backpacks.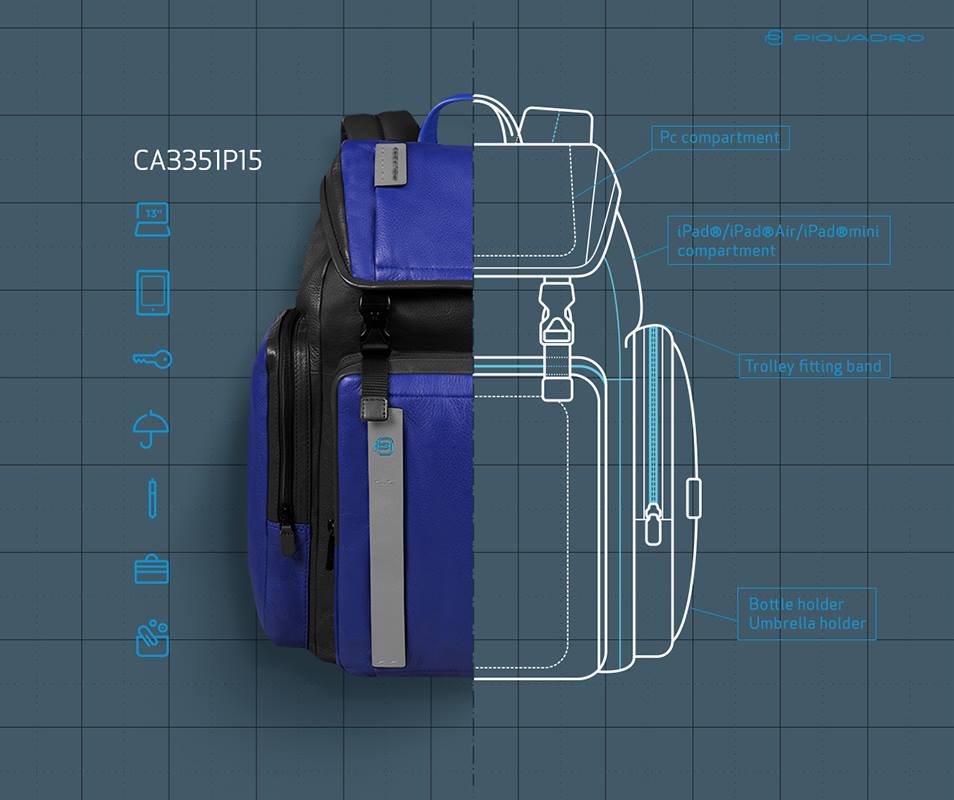 The true protagonist of catwalks during the last events of the brand is the backpack, at the top of every collection of recent seasons, that have become a real must-have for career men and women, or simply for lovers of the urban-cool style. Always practical and comfortable, in these years backpacks becomes a fashion design accessory, an impressive detail in the wardrobe of everyone of us.
The spearhead models of this season are characterized by high quality materials, fist of all leather, and colors, used as an aid to emphasize the smooth design and the geometric touch of every accessory.
As discussed in the previous article upon the Vogue Fashion's Night Out, color is one of the leading issues of this season, reinterpreted in a lively and original way in every context: despite the fall/winter collections are usually dedicated to darker tones, for this season the colors are bright, fancy and vitaminic, perfect to enrich a casual look or to give a special touch to more formal and sober style.
From this point of view, Piquadro cannot be just quoted, with its wide range of models counting handbags, business bags and small leather goods in various shades: from the sophisticated tones of blue, gray or avio to the bright green or apple red, Piquadro uses the color to accentuate the typical tech inside touch of its products.