After a series of football players, even the tennis world has fallen under the charm of Samsonite luggage: the famous tennis player Nicolas Mahut was pictured in a home shot during a play moment with this son and the company of two Samsonite carry-on spinners, respectively of Spin Trunk and Neopulse collection.
Mahut is one of the spearheads of French tennis, internationally known for beating great athletes like Rafael Nadal and Andy Roddick, but also to be entered in the Guinness of records for the longest play even done in the world: the match of Wimbledon 2010 against John Isner lasted more than eleven hours, for a total of 70 to 68 in the fifth set, even reaching the record number of games and ace made during the play.
Like any sports at competitive level, Nicolas travels a lot for games and workouts, a fact which requires an adequate luggage in terms of strength, space and functionality: the French champion, as the photo can tells us, has chosen two Samsonite luggage among the top of the range, made of innovative materials and characterized by a sophisticated and recognizable design.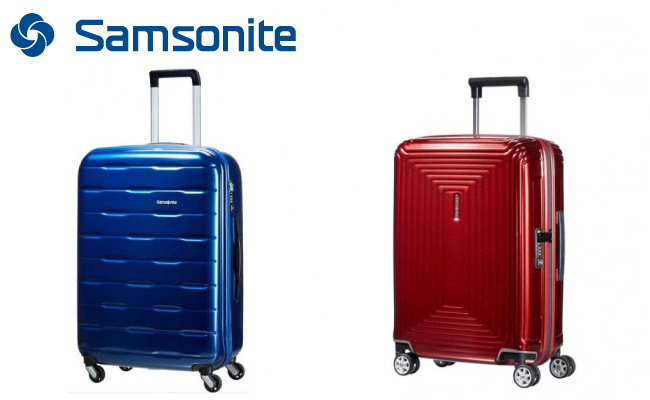 Spin Trunk collection, as the name itself suggests, is featured by spacious well-organized interiors, whose arrangement of the content of the baggage is made more orderly due the 2/3 opening of the shell, organized in turn with fabric dividers, elastic belts and zippers. The focal point of the collection is the material used, the polycarbonate, processed according to innovative techniques that guarantee high performance in terms of resistance and lightness.
New entry among the Samsonite products, Neopulse collection is the new flagship of the European production of the brand: realized in polycarbonate, Samsonite luggage of this line are equipped with ultra protective edges that allow the structure to self-reinforcing through the use of lines clearly visible on the outer shell, thus combining design and functionality.
Declined in a wide palette of sophisticated and elegant colors, both lines are featured with TSA combination, required by US customs, 4 wheels able to rotate of 360° in perfect silence, adjustable top handle with double tube and ergonomic grip for a solid and comfortable transport of luggage and side handle to further increase the easy to transport.
Speaking of weight, both lines offer carry-on spinners suited to the low cost airlines restrictions in terms of weight and size: the maximum capacity, the lightness of the structure and the ease of transport make traveling with a Samsonite luggage even more simple and pleasant, with the company of an accessory studied to meet the needs of every traveler, from the adventurous one to businessmen, passing through for athletes, in fact.
The wide assortment counted by Samsonite certainly does not end with these two lines, offering a great range of soft side and hard side luggage, spinners and uprights, perfect for any eventuality without sacrificing design and the usual quality materials that American brands guarantee in more than a century