Fresh and original, American Tourister luggage of Soundbox collection won the Red Dot Design Award 2017. As already mentioned, this collection is a spearhead of the brand for its style and design, especially suitable for holidays during summer season. After receiving the Award for the Lock 'n' Roll line in 2015, American Tourister this year also confirms its ability to create suitcases with eye-catching design combined with high-quality materials and functional models.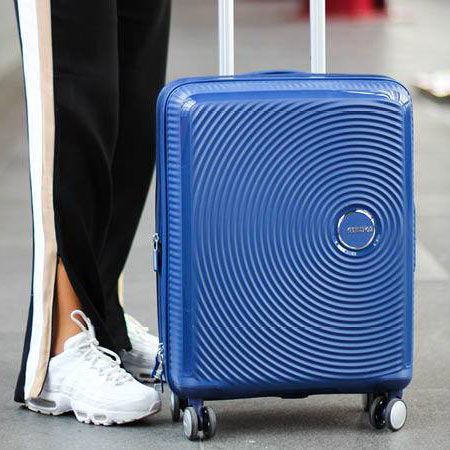 Soundbox spinners are featured by a unique and original square design with a rounded texture on the front and the back of the model, giving the idea of a stereo subwoofer. The glossy finishing also givers a further play of light to the curves in relief. The full expression of the collection's style is embodied in the black color, but also the other shades emphasize the touch of the brand: white, turquoise and fuxia are among the trendy colors of the season, which are exploited in their pop variation in combination with the material of the luggage itself.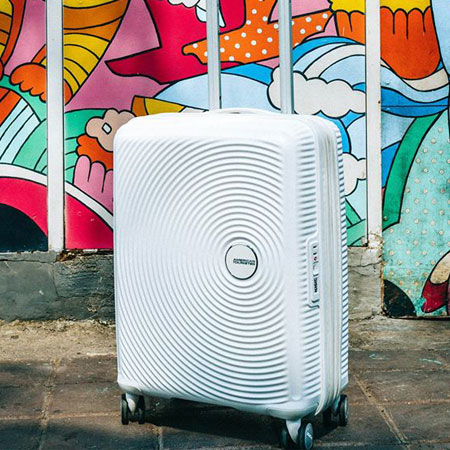 Talking of material, Soundbox collection is made of 100% polypropylene, a cutting-edge plastic material used in the production of durable and lightweight cases. Polypropylene, in fact, protects against shocks and scratches without compromising the weight and the flexibility of the baggage, making it particularly suitable for any type of travel.
Materials and color are two of the features of Rock 'n' Roll line, demonstrating that Red Dot's commission rewards the audacity of American Tourister in innovative luggage, experimenting with shapes and textures to offer innovative and fresh luggage dedicated to young people, but with an eye to the needs of business travelers.