As already mentioned talking about Patrizia Pepe new collections, the versatility of women's handbags is a must of the summer season. In addition to reversible handbags, the brand offers original fabric foldable bags distinguished by the design and the originality that they bring to every look.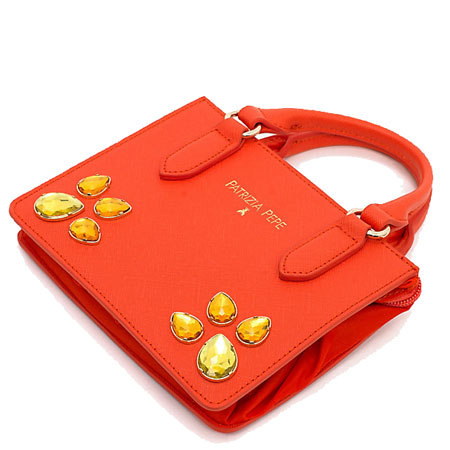 Available in different sizes, Patrizia Pepe's foldable shopping bags can vary their size: totally folded, the bag can be used as small clutch, opened, indeed, the bag become spacious and large, perfect for everyday life.
Made of nylon and saffiano material, plus gold-colored metal inserts, Patrizia Pepe handbags of this collection are perfect for those who want to bring an extra bag traveling: folded bags are perfect to be contained in the luggage, due the small dimensions; but these models are also suitable for those  who want to change the bag during the day. The style of these bags, in fact, makes them perfect for any moment or any look. The small shoulder bags, for example, can be worn during weekend evenings, especially in the variant with bright stones on the front, while shopping bags and hobo bags are perfect for dealing with everyday life or on the go.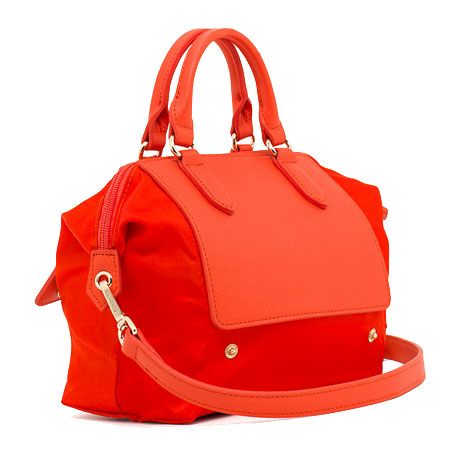 All the models are equipped with removable shoulder strap and small inner pockets, in order to be used indiscriminately as clutch bag or as a daily bag. Each product is available in a special palette of colors, ranging from the elegant black to the sensual red, passing through other types of shades such as pale pink or purple. The alternation between texture, then, creates a pleasant play of color in tone on tone, giving further movement to the simple design of the bag.
With foldable handbags, Patrizia Pepe demonstrates to know how to play with design and functionality, combining materials, colors and typologies of models to give brand lovers a unique and innovative style.