It is absolutely the most used color, the one that saves us from the risk of a wrong match, an evergreen that never goes out of fashion. Again, no coincidence, the total black confirms its self as one of the most trendy colors in the autumn / winter 2017-2018 collections of the most prominent fashion designers. Do you, in front of the shop windows,  think "what good colors are the cream and the gray to wear even in the winter"? Or else, "would I like to buy a nice white cap for this fall?" Well, common thoughts to all women who, however, in the brain of a total black addicted disappear in a blink.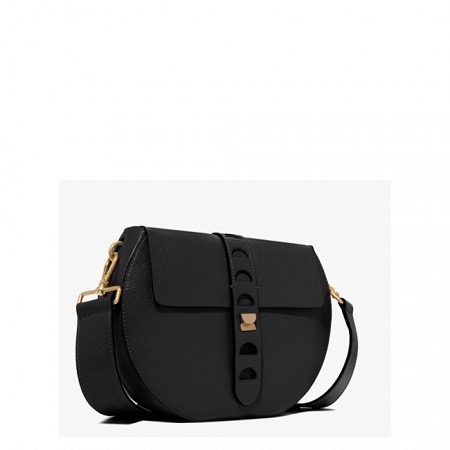 It is just black, in fact, the color that most of all makes you feel comfortable, confident of yourself and never embarrassed, because the black also helps to cover those rounds that we hate  and that we often want to hide. Only risk? I can always look like the same. To address this problem, in fact, is the accessory to make the difference and the bag is always the best ally.
First thing to do is to distinguish your garments according to the different moments of the day. During the day, we are always perfected with black jeans or crotch pants combined with a t-shirt or a blush and a leather nail with bikers all strictly black.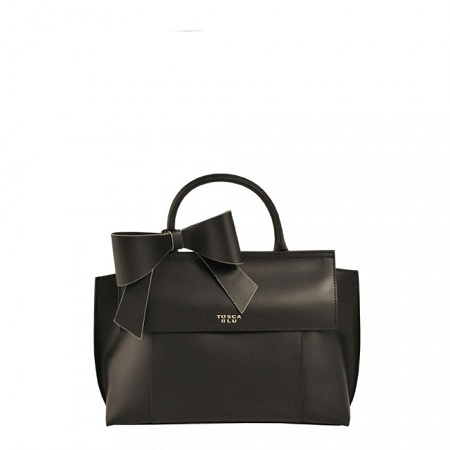 We look at this outfit with one of Coccinelle's musts, the new shoulder bag of the Carousel line, which thanks to the details in chrome-plated metallic gold gives that extra touch that will make your classy and rocky outfit at the same time.
If you are more sporty but you never give up that extra style touch the leggings combined with a maxi t-shirt and a pair of sneakers is the right outfit for your hectic days between kids, work and shopping with friends. Patrizia Pepe runs in your help and points to the sparkling shades of its studs offering you a large and at the same time very glamorous shopping bag.
If, instead, your style is more bon ton and you love the romantic gender, the classic black tube is the most suitable outfit for you, along with which you could match a one hand handle and a big  bow on the side with the evocative name of Dandy and signed Tosca Blue.
Whatever your style or kind of clothing you like the most, the total black is always the right choice and will be able to accompany you all the time of your day.