BUY COCCINELLE BAGS AND ACCESSORIES ONLINE
Coccinelle was founded by Giacomo Mazzieri in 1978 in Sala Baganza, a small municipality in the Parma province. Its name was chosen by its founder to summarize three different facets of the chosen name.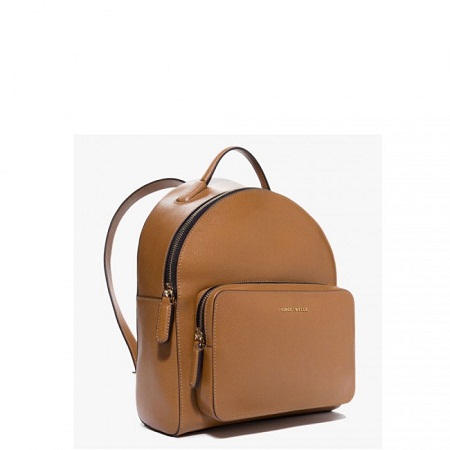 First of all, Coccinelle (trnsl. ladybugs) was chosen as a blessing and lucky symbol; secondly, though this insect represented a small fragile and delicate issue, it was completely covered by a helmet that made it invincible or almost invincible. Lastly, as an insect, the ladybird represented the respect and consideration that the brand feeds on the environment.
Coccinelle has always been a symbol of sobriety, elegance and material care, all framed in a typical taste of the Made in Italy. A prestigious example of this lifestyle are the backpacks of the Clementine line that perfectly mix the elegance of the brand with the need to be able to move freely even when, between a commitment and another, we want to maintain a glam style without sacrificing comfort.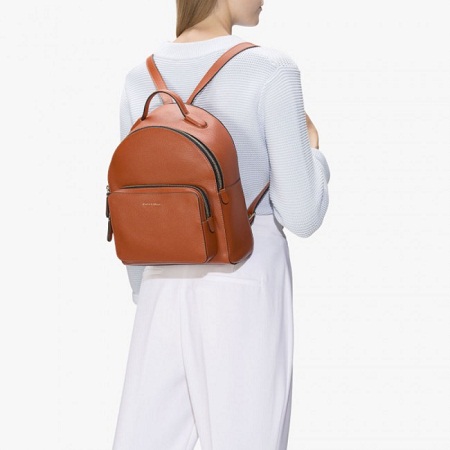 Coccinelle, in fact, proposes a backpack model that can meet all the needs of the ever-moving woman. You can wear it with a ragged and casual outfits or even a more elegant coat, because it is perfectly matched with any style. The front pocket with zip closure will allow you to fit everything you need while the central compartment is dedicated to the bulky objects that, though somewhat heavier, will not limit you to movement. The shoulder straps can be adjusted to any height and the upper handle will allow you to hold it even by hand.
All the Coccinelle backpacks of the Clementine line are the perfect union between the passion for glam and the desire for freedom in movement. So do not be discouraged by the rhythms of a busy day, do not give up on style!
FASHION TIPS: 
Black, you know, matchs perfectly with everything… why not try with the variant in calendula color. Very similar to orange, this color leaves spaces for your fantasy even during the winter season. We advise you to wear it with warm brown and beige tones, perhaps in combination with jeans and a warm woolen sweater in beige.