It's coming in, you can feels in the air. The shops begin to decorate the windows and the streets are already covered with bright lights that illuminate cities and warm them to the rhythm of "All I Want for Christmas is You". People are feverish and children start writing their letters that, like every year, are on the way to the South Pole. We have to admit, we are ready and we look forward to the most beautiful holiday of the year is coming: Welcome Christmas.
And just like every year, you will postpone your gift purchases at the last second running up and down the city looking for something you may like, which will please the recipient of your gift and respect the economic standards that you have set. And if instead you changed your habits this year? Why not start buying early Christmas gifts or, at least, start thinking about it? Today, we've decided to talk about the 10 most wanted accessories during Christmas time.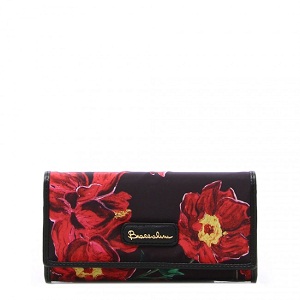 Women wallet
Dear gentlemen, is it difficult to find the right gift for a woman, isn't it? We simplify your life and help you with your choice. Indeed, being a mother, daughter, girlfriend, or grandmother, there is nothing more appropriate than a woman's wallet as a gift. A unique thought to always carry with them and especially suited to any personality. First, you will not have any size problems, you do not have to worry about being original because their functionality is paramount. Secondly, it is a lasting gift that can always carry with them and, above all, an accessory that never goes out of fashion.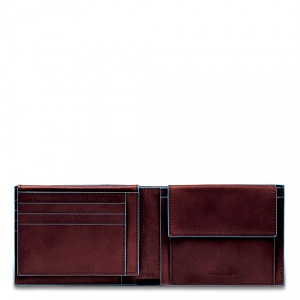 Men wallet
Dear ladies, do not change much even for you. The men's wallet, in fact, is one of the most popular choices for Christmas gift choices. Useful, full of compartments and, in many cases, ultra-tech with the latest RFID anti-fraud models. It is good to take into account the greater protection of credit and identity cards, because skimming is the last frontier of technological theft is fraud whereby fraudsters illegally access credit card or debit card data, including from a distance, such as by bus or metro.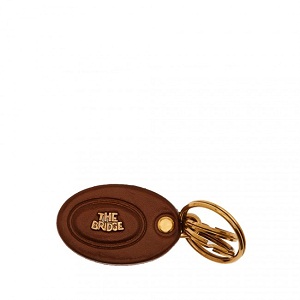 Keychain
The key ring is one of those choices nicknamed also "passpartout" because they fit in any style and any pocket. In leather or fabric, with strange shapes or simply by replicating the manufacturer's logo, a keychain can help you in doubt or hesitate even thanks to the latest generation models with integrated localization systems that will allow you never to miss it .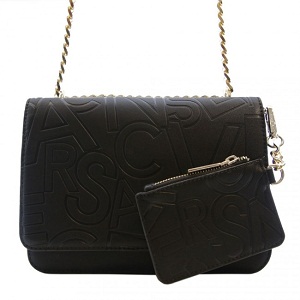 Women bag
The women's bag is a must not only during Christmas time, because, of course, bags are never enough. If you tell woman you tell bag. On shoulder, big, small, colorful, black, the important thing is to have it and to accompany our days. One of the musts of this season is the backpack, perfect for life in town but also for a shopping afternoon with friends. Besides, how would you keep the list of your wishes for Christmas if you have your hands busy?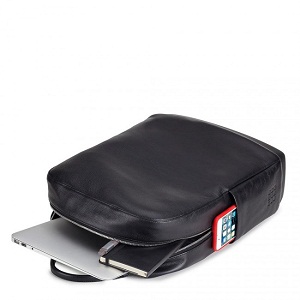 Business backpack
The business backpack is undoubtedly one of the most used models and capable of adapting to a very large customer base, age and lifestyle. There is no difference between man and woman, boy or girl when it comes to functionality. They are the most practical handbag type because they are carried on their backs leaving their hands free, they can be worn on the bike and on public transport. They are generally equipped with padded compartment, multifunctional pockets and anatomical and performance shoulder straps with an eye always alert to well-divided weight on the back. The professional backpack is the perfect gift for those who, every day, live their personal adventure whether it's in the books, in the office, or just around the city.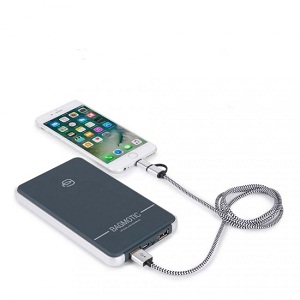 Power bank
It's a real travel battery, usually their design is enjoyable, you can choose from different colors, and even if the size is similar to that of a smartphone, the ability to charge one of your devices is great. Perfect for long trips, it can also be stored in the bag, in the backpack, but also in the pocket of a jacket and will allow you to have a device that is always charged, connected and ready to receive and send important calls. The power bank is the perfect gift for those who are constantly traveling and does not have time to charge the mobile phone.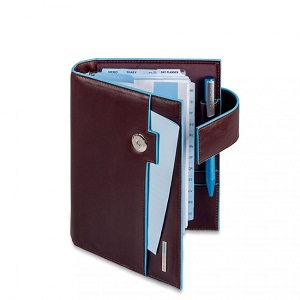 Organizer and agenda
Nowadays we all have a smartphone, a tablet, and we use any kind of app to organize our lives and those of others. But let's talk about it, no electronic device can ever beat the old and expensive paper agenda. You have the opportunity to choose from an A4 format, perfect for the desk but not practical for the bag, A5, big enough for those who are accustomed to writing so much and easily stored in the bag, Personal or Pocket, perfect for a portal always behind but with little room to write and finally the weekly Planner on which to write down everything you want. It can be daily, weekly or monthly, with a classic binding or ring, so there is an alternative that fits all tastes and needs with a touch of class and personality, especially with leather ones. Agencies and organizers are the perfect Christmas gift for everyone who needs to always record everything, remember the most important events and keep everything under control.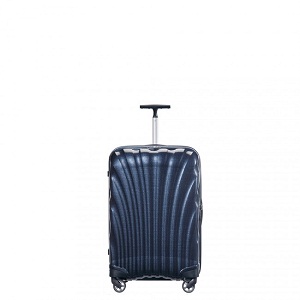 Suitcase
The suitcase, in all its different sizes, colors and materials, is absolutely the perfect gift for true travelers. You will never fail to give a luggage, since it is not only an accessory that is always useful, but you will also be stimulated in those who will receive the desire to leave. Regardless of its shape, whether it's a purse, a trolley or a rucksack will never go wrong. A little advice? Play with color, go for the lightest materials and add a liquid kit, you'll definitely be the center!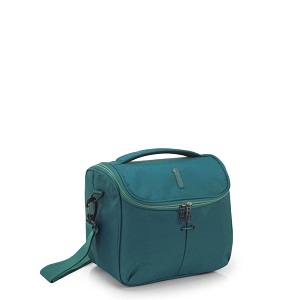 Beauty case
The beauty case, along with the suitcases, is an indispensable accessory for those who are used to starting often and even more for those who are not because it allows to organize all their goods of necessary use in a space without giving up anything. There are more disparate models than those that can be carried on the shoulder and attached to the trolley to those that, softly, fit into the empty space of the suitcase or even just a normal shopping bag.

Card holder
Credit cards holders are the last frontier of the space gained in our pockets. They are the best friends of those who hate wearing handbags, purses, and marsupies and are equipped with state-of-the-art technology that lets you get them out in one click! They are the perfect gift for all your friends who do not like to carry behind the wallet because they can contain both credit cards and banknotes inside them.
In short, whatever your preference our guide will help you in choosing the perfect Christmas gift. So what do you expect? Christmas is coming!