Cold has arrived, and like every year coats, hats, gloves and a whole collection of accessories made of wool, cashmere, chenille, velvet and jersey are back. Warm and comfortable fabrics that heat the cold winter days. And what's better than a good tea, sipped in front of a fireplace in a cabin on the mountains while out is snow down? Anything!! That's why today we decided to talk you about the 4 perfect luggage to wear during the white skii holiday.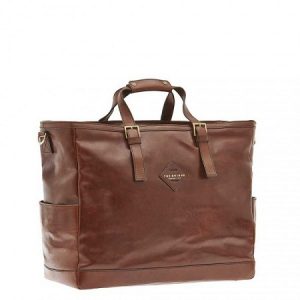 The ski holiday is the most typical holiday to do during the winter season, a whole week completely dedicated to relaxation at all those ski resorts with lifts, mountain huts, hotels, ski rental services and sports equipment of all kinds and for all ages. The skiing holiday is suitable for everyone, couples, families and groups of friends but you need to prepare everything you need before leaving to not say "I could take it and instead I left it at home". That's why, first of all, we need to consider the size of the baggage that can not be too small as it will have to contain enough voluminous items of clothing and accessories inside.
The choice of clothing for the mountains is also a fundamental factor and it is necessary to make a distinction between the clothing you will need to ski from what you will need at other times of the day. Once this rule is applied, the clothing you will put in your suitcase will have to protect you from the cold, be comfortable and guarantee maximum freedom of movement, promote perspiration and thermoregulation, with an eye to the ability to resist to the water.
So, forget the t-shirts and take out the woolen boots is the time to pack, but wait a minute !!! Have you decided where to go?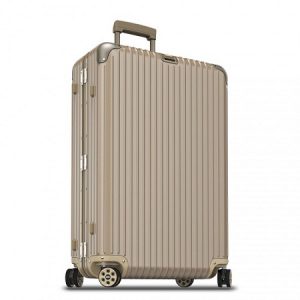 Courmayeur, Valle d'Aosta
It is perhaps one of the most famous Italian mountain areas, a meeting place for the entire national jet-set and a destination for the most chic snow lovers. Meeting point of a prestigious international tourism, it is equipped with elegant accommodation facilities, prestigious shops, a modern ice rink and a well-known congress center. The city is frequented by ski enthusiasts, mountaineers and those who love a quiet holiday. It offers 150 km of downhill slopes and 40 km of cross-country trails. With an enchanting view of Mont Blanc it offers sportsmen the possibility to practice mountain biking, paragliding, sled dog, skating and swimming. The ski holiday spent in Courmayeur needs an elegant luggage, finished in the smallest details, a classy luggage, safe in perfect combination with durability, extreme lightness and a fanciful design. Perfect for this type of vacation are the luggage made of polycarbonate that can withstand sudden changes in temperature but also an extraordinarily flexible.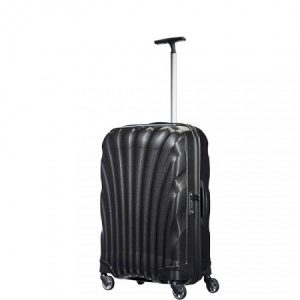 Alpe Cimbra, Trentino
On the Alpe Cimbra you can choose between Folgaria, Luserna or Lavarone, all three beautiful but different. Folgaria perhaps is adapting more family for its historic pedestrian center full of craft shops, Lavarone less characteristic but thanks to its beautiful playground suitable for families and Luserna mountain village less touristy. The ski holiday spent together with your children in these places needs spacious luggage, which guarantees maximum safety but which remain contained in size and weight. Perfect for this type of holiday are the large trolleys made of Curv an incredibly light material, great for maximizing luggage capacity, exceptional impact resistance and maximum shock absorption with an exclusive self-reinforcing system that adds strength and protection without burdening on the weight of the baggage.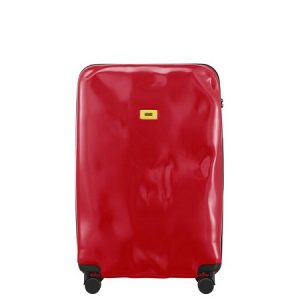 Limone, Piedmont
Set in the Maritime Alps, the village is on the border with France and is connected to the Ligurian Riviera and the Côte d'Azur through the international Colle di Tenda tunnel and the fascinating Valle Roya. Well-known winter resort for groups of friends who decide to spend a week in a group between the slopes and refuges for maximum relaxation and group snowbording. Limone has developed over time a socio-economic fabric permeated by tourism. This led it to gear up to accommodate the hikers at their best, making available, alongside first-rate sports facilities and qualified professionals. The ski holiday with friends in Limone needs light, extremely resistant luggage that can withstand any kind of impact. Perfect for this kind of holiday are large, colored and maybe dented baggage.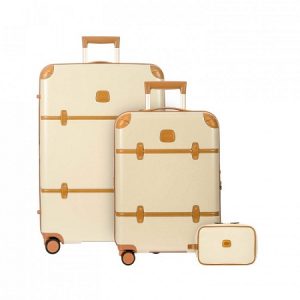 Cortina D'Ampezzo, Veneto
Cortina is undoubtedly the most famous and prestigious Italian ski resort: a name that has been preserved over time, partly thanks to the World Cup races that take place every year on the Olympia delle Tofane track. Even James Bond has shot a part of one of his films. Today it is undoubtedly the most fashionable resort on the Italian side of the Alps. Set in the ample and sunny Valle d'Ampezzo, with the Dolomites crowning it, it offers splendid slopes in three areas: Tofane, Faloria – Cristallo and Lagazuoi – 5 Torri. The ski holiday in Cortina requires the use of rigid luggage with a classic design, made of polycarbonate, extremely light and resistant to bumps and scratches, finished in the smallest details with a touch of class, perhaps combined with a very useful necessaire, inside of which you can store everything you need and which you can also conveniently keep in your bag.
Whatever would be your ski holiday idea, a good suitcase and the right accessories are the perfect partner to spend the best winter vacation have you ever spent!