For the second time after the experience of September, Scalia Group participates at MIPEL – The Bag Show together with the partner Doppler, leading Austrian brand in the sector of umbrellas in Europe, whose items are distributed in Italy by Scalia Group.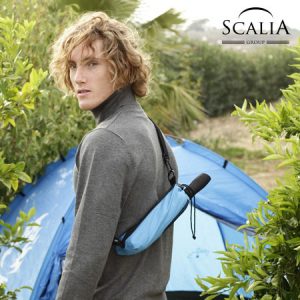 The largest international event dedicated to leather goods and fashion accessories takes place from 10th to 13th February at Milan and for this year the topic will be all about research, sustainability and innovation. The innovation indeed is one of the main characteristics of the Doppler umbrellas, which stand for modernity and innovation in this sector.
The strength of the brand's products thus is the high attention on quality and the production steps of all materials, beside of the care for every detail and the elevate quality assurance and resistance: let's just talk about the fact, that every Doppler umbrella is tested inside the BMW wind tunnel with a speed of 100 kilometers per hour.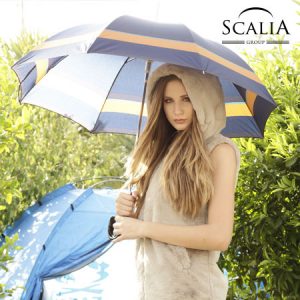 After the first successful months of partnership, Doppler and Scalia Group are going to present at MIPEL the new collections for the upcoming Spring/Summer, including news in terms of design but also functionality, lightness and resistance. Pastel colors and vivid, fresh colors are ready to fill your rainy days with happiness also during the summer, and all this with an umbrella of the definitely best quality.
For more information and contact visit us at MIPEL from 10th to 13th February, pavilion 10, stand F38.