Summer brings a breath of fresh air with colors and creativeness, because during the warm season we love to experiment with always new and never boring combinations and in this way try to find the perfect accessory fitting to our holiday mood.
In this effect O bag offers a collection with women's bags and accessories of a clearly versatile and colorful, light and fresh taste, ideal for every moment during a summer day.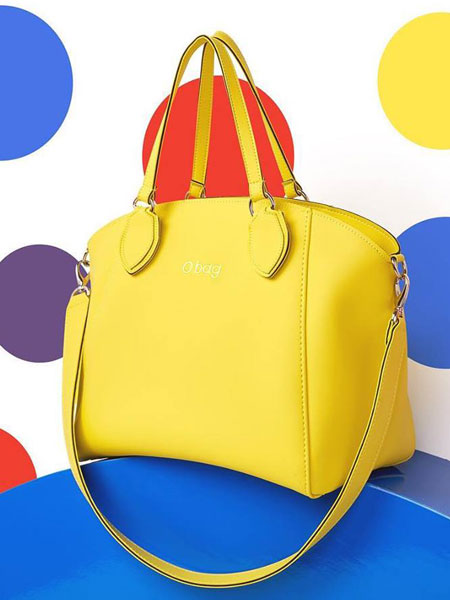 O bag is a brand popular for its extreme possibility to personalize the offered women's bags, and the motto "One, own and original" perfectly underlines the intention to let every woman become the designer of her own style within every single detail. O bag in fact not only offers an ample assortment of complete bags, but also a lot of accessories available in different shapes, materials and colors, ideal to create the own bag out of nothing, fitting to the personal taste, pretension and will of versatility: handles, closures, outer pockets, clutch, bodys and straps can be bought separately to then compound the new bag, which is unique in the combination of colors, materials and styles.
For this season the collections with bags from O bag offer items of a light and fresh style, made of rubber fabric with soft touch effect and linear design with soft structure, perfect to accompany every woman to her working place, on holidays or during free-time. Furthermore the offered items let ample space to the personal preferences of every woman, thanks to shopping bags, handbags, crossbody-bags, clutch and backpack available in all must have colors of this summer.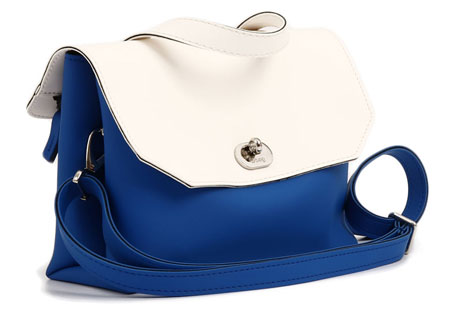 The offered color range indeed evokes in an explicit way the summer season with vivid surfaces full of happiness: yellow, orange, cobalt but also white, sand, rose and black are perfect to be combined to a monochrome item or instead to create pleasant contrasts, maybe fitting to the colors of the daily outfit. Worth to be mentioned is also the color powder metal, which represents one of the real summer must haves, and in fact already other famous brand's with women's accessories showed that the metallic colors can't be missing also during this new season!
The shopping bag with vertical design offers a high capacity and is particularly comfortable, emphasized by a completely open structure without closure. To this basic item one can add a clutch on the inside and choose long or short handles with different shapes.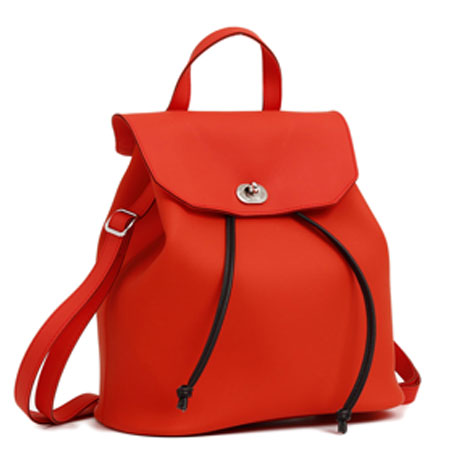 The backpack instead is of a classical shape with closure with laces and can be completed by shoulder straps in different colors. The item can be closed with a front flap with metallic closure and top handle, which has to be attached with a zip closure on the items back: also in this case one can go for a completely monochrome look (which also meets the eye thanks to the bright colors) or choose an iconic color contrast, which perfectly fits to this casual and dynamic backpack.
O bag also offers a bag which can be worn on the shoulder, in the hand or as a crossbody-bag, based our the favorite elements: the handles can be long or short and the body offers two fillets to attach a strap with carabiners, which is available in a thin or a wide version. With the substitution of only one of this small elements, the bag assumes a completely different mood and can change from a classical handbag to a soft shoulder bag or a comfortable crossbody-bag. Also in this case the color completes the creative style: sand-color combined to white for a classical summer look or a combination of white and black, which is the absolutely most popular trend for this summer.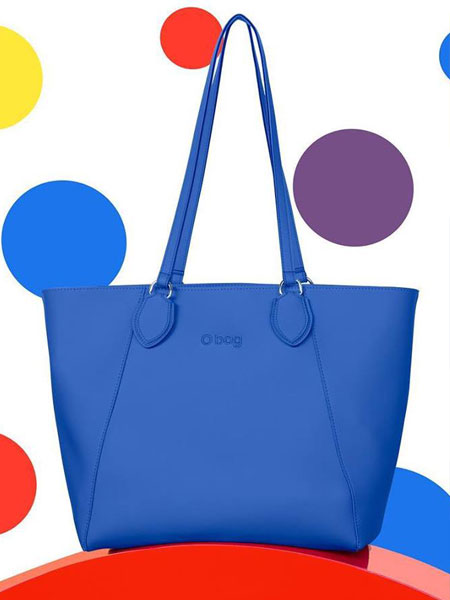 The brand obviously does not forget about the crossbody-bags and clutch, which for the summer are in full cry. The shoulder bag with double compartment can be combined to a strap and a front flap with top handle, for different possibilities. The clutch instead offers different dimensions thanks to the pocket which can be added on the back of the main body and attached with press-buttons to make the accessory more or less large with only one touch. The small dimensions meet the eye with creative colors as cobalt, yellow or powder metal, particularly designed to attract attention on warm summer evenings.
With O bag the level of personalization which every woman loves on her accessory is amply satisfied, by dedicating to the most versatile personalities the possibility to choose every element of the bag without leaving behind seasonal trends, but instead emphasizing the latter with the variation of components and offered colors.