Summer is coming and with it the will to plan our next holidays and do some shopping for the warm season: beside t-shirts, bermuda shorts and light shoes, one of the most loved items obviously is the men's bathing trunks, which not only makes us think about hot summer days, beach and sea, but also lets ample space to set free our fantasy about colors and patterns.
Even if there is the choice only between bathing shorts or slip, there are even more patterns and different fabrics to choose. The men's fashion brands dedicate ample space to this kind of accessory, also thanks to the possibility of creating funny designs with happy and colorful prints, perfect for summer, but also to show up with a high level of advanced fabrics which are light, antiperspirant and even fast drying.
Within the huge variety of men's bathung trunks and must haves for spring/summer 2019 first of all we will have a closer look at the most particular design, the briefs which particularly fit for those who love to swim a lot. The legless design indeed fits for all water sports but even for those who want to swim a little more during holidays or don't want to miss tanned legs. As an icon of the love to sport and sea, the briefs can be declined in designs with less or more legs, but in the end this product is all about the offered color variations.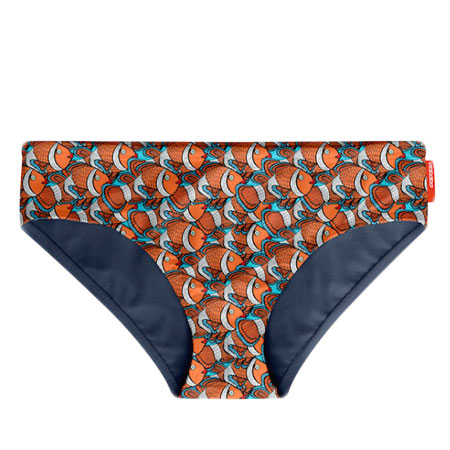 RRD – Roberto Ricci Designs is one of the men's fashion brands who offer an ample assortment of bathing trunks with briefs design, which fit to the brand's sportive and technical look. These bathing briefs from RRD are available both in unicolored designs with the season's must have colors (as blue and red), but also with different kinds of prints and pattern. Matching to our summer mood, RRD offers flower pattern with tropical inspiration and colorful fish, but also small-sized pattern with dots and geometrical prints for those who love a sober and elegant style.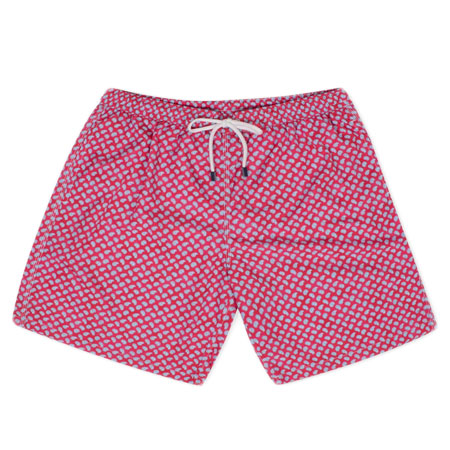 For all lovers of small-sized patterns and shorts instead, Fedeli offers a great collection of bathing trunks with refined but at the same time fresh and young taste, dedicated to all who love to wear sober clothes which are characterized by small creative details to definitely meet the eye. The bathing trunks from Fedeli are made of antiperspirant and fast drying microfiber to guarantee a high level of comfort, also thanks to lateral pockets and laces with elastic inserts at the hips. Perfect for beach, sea and swimming pool, the bathing trunks from Fedeli offer a popular and elegant style without forgetting about functionality and advanced materials.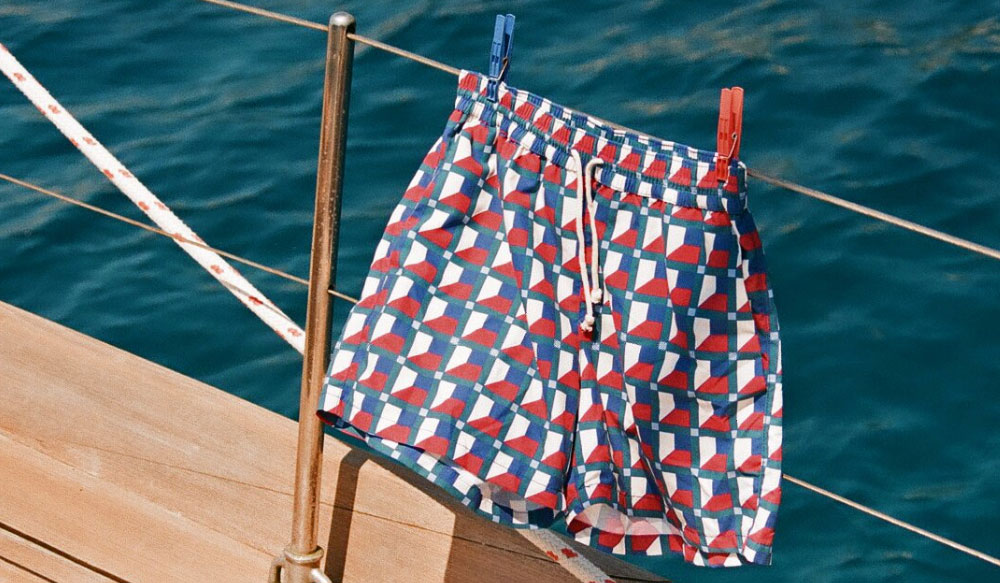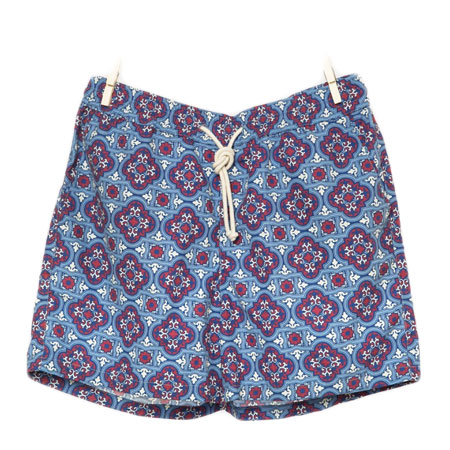 Characterized by a retro style dedicated to the 60's in Italy are the bathing trunks from Ripa Ripa, a Milan brand of beachwear with strong handwork experience and dressmakers details. Beside the evergreen stripes in pastel colors, which are a further must have of this season, Ripa Ripa offers geometrical patterns and flowers as an explicit reference to the architecture and art of south Italy, as for example the majolica from Vietri. The bathing shorts from Ripa Ripa are of medium length, equipped with pockets, laces and elastic inserts at the hips, made of innovative materials but at the same time with vintage style: the fabric of this bathing trunks offers a soft cotton like effect while maintaining its fast drying characteristic and even shows up with laces made of real rope in rough cotton. The love to every single detail, the clear style and the creativity in combination with pastel colors made the bathing trunks from Ripa Ripa ideal for the summer 2019, perfect to evoke an explicit style, which is popular and vintage at the same time.
Beside the bathing trunks, the sector of beach- and swimwear is completed by further indispensable accessories as beach towels and footwear. When talking about beach towels, we can't help but mention the Australian brand The Beach People, which dedicates great collections to towels for beach and swimming pool with particular designs full of happiness and creativity. These items fit perfectly for everyone who loves to improve their holiday style. Beside the beautiful design, also the technical characteristics are worth to be mentioned, thanks to the lightness and freshness of the used fabric.
Also full of advanced technical characteristics are the products of the brand Swims, which offers not only fast drying beach towels, but also exclusive boat shoes made to create the best comfort thanks to a antislip sole as also antiperspirant and washable technical fabric.
If it is about bathing shorts or briefs, some fashionable swimwear can't be missing during this summer: summer, light fabrics and patterns stand for the collections of summer 2019, ready to be worn during our next holidays.