Lightness, design and color are some of the main characteristics we need on the perfect suitcase for the upcoming summer holidays: within this characteristics one can find numerous kinds of suitcases, soft or hard side, colorful or unicolored, of small or large dimensions, fitting to all necessities and the style of every person.
Modo by Roncato satisfies all expectations of every kind of traveler with an ample choice of suitcases and travel accessories characterized by a great price-performance ratio together with a young design and fresh colors, ideal for the summer and every type of journey.
As we are talking about colors, we can't but mention the Jupiter collection, available in traditional color shades as black, dark blue and red, but also turquoise and pink. The collection is characterized by the usage of resistant materials, fresh colors and a strong design: the vivid colors are combined to a dark grey which can be found on the geometrical inserts, destined to loosen up the suitcase's linear shape that stands for high capacity and versatility in all dimensions and versions. The collection furthermore offers variations of upright or spinner suitcases, depending on the different pretensions of the traveler, the destination, the means of transport and the content of the suitcase itself.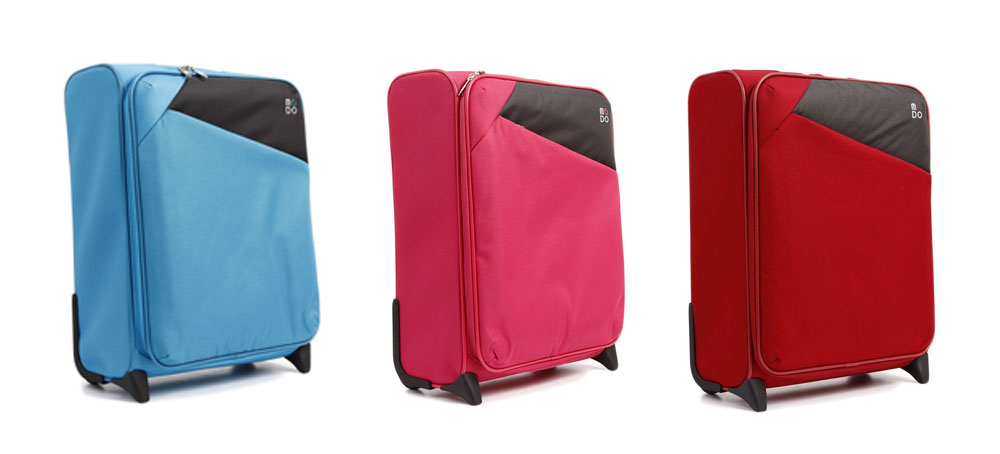 Of a similar style is the Thunder collection: the softside luggage from Roncato Modo of the Thunder collection experiments even more with the colors and also picks up the geometrical inserts, but in this case uses more similar colors as for example shades of turquoise, red and blue: also in this case all items offer lightness and functionality in combination with four or two wheels, which makes for the perfect collection for all summer travels and allows to bring everything necessary in a colorful and happy way!
Of a more structured and elegant aspect instead is the Jet collection from Modo by Roncato, which is also made of fabric but with a completely different design and style respect the other two collections: characterized by the usage of elegant colors as bordeaux and petrol in combination with black stripes at the sides, the items show up with a central seam to emphasize the slim structure of every suitcase. Despite this detail, every variation offers high capacity, which is emphasized even more thanks to the expandability system with zip closure that allows to amplify the suitcase's capacity with only one touch. The possibility to expand the suitcases is even more important when thinking about the fact, that every time on holidays after having done some shopping we definitely need a larger suitcase!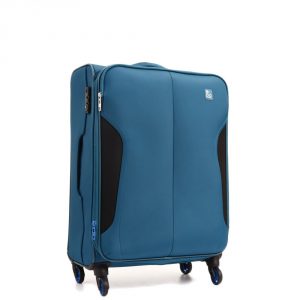 Part of a completely different category are the collections with suitcases Modo by Roncato made of ABS, a firm material which is particularly shock proof without leaving behind the lightness and flexibility one expects from a suitcase in every kind of size.
The Electra collection is distinguished by a contemporary and glamorous design thanks to a particular texture which prevents from scratches and creates a special effect to make every suitcase even more refined and sophisticated. To contribute to the urban and fashion mood of this collection, there are the colors black and grey, perfect for a sober style for all circumstances.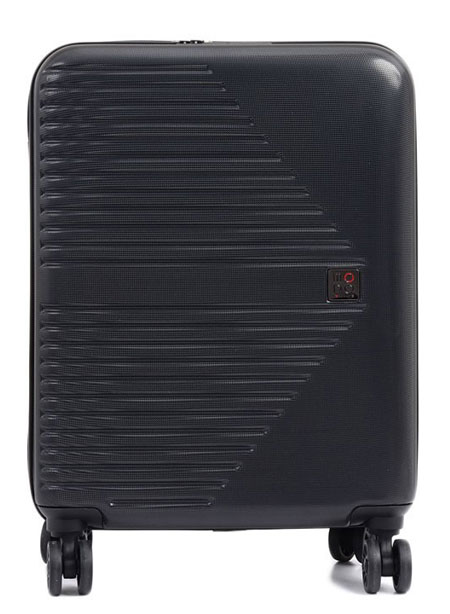 Vega instead represents a collection of a more adventurous aspect from Modo by Roncate, characterized by a design with horizontal waves on a great part of the item's surface: on this visible waves the vertical metallic inserts create a pleasant contrast and show the brand's emblem to loosen up the uniform color and design. Even if this collection is made of ABS, the items are equipped with zip for expandability either way, which is a new and until today not very common solution for hardside luggage, even if it is particularly comfortable.
With the collections of this summer season, Modo by Roncato accomodates all expectations and the dreams of every kind of traveler with functionality, lightness and resistance, but also with style, for a colorful and creative summer