News for the catalog SS19: Axel Accessories is a brand with women's bags, clothing and footwear born in Salonika in 1999 which soon became a reference point for women who love to wear accessories of a unique and feminine style.
Able to interpret the Mediterranean style, Axel represents at its best every age group and all necessities with products reaching from simple bags and accessories to the most creative ones, without forgetting about comfortable and functional solutions: the bags from Axel are ideal for all women who love to add some color to their daily life with accessories able to spice up every look for office and free time… o both at the same time!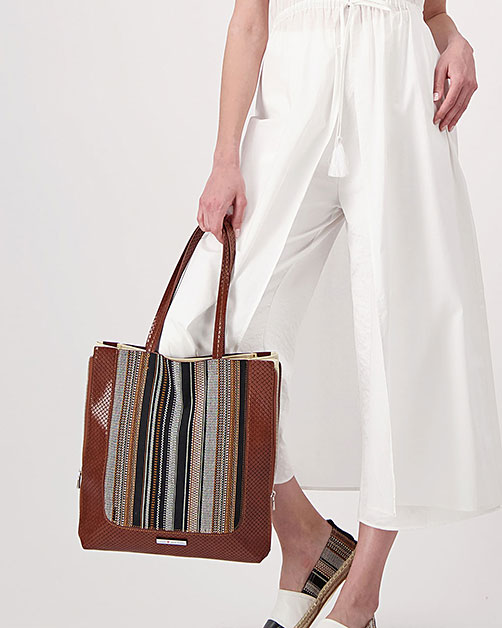 Beside the extreme care the brand dedicates to every season's designs, Axel also dedicates wide space to sustainability and thus creates a business concept with attention to environment and social topics within the Mediterranean area, but not only: beside the promotion of sustainable means of transport as the Axel Bike, the company also encourages different activities of solidarity and sensitization.
But now let's come to the Spring/Summer 2019 collections: Axel puts the will to experiment with colors and shapes in the center of all its creations, while interpreting the seasonal trends within the brands own style. And when talking about colors we can't help but start with the Idyllic Jungle collection, which offers handbags and hobo bags in brilliant yellow color enriched by details with tropical patterns: so we welcome the start of summer in a colorful way with a perfect style fitting to every kind of outfit, from the jeans for every day reaching to floating summer dresses in pastel colors.
Flowers, tropical patterns and multicolored prints distinguish the bigger part of this season's collection, also for the more elegant and chic products: now we are talking about the Direction collection, which offers bicolored crossbody-bags for the evening, characterized by a delicate flower pattern on the flap. But also the Dilla collection with shopping bags offers pastel colors whose clutch on the inside shows embroidered flowers and leaves in elegant colors as red and green.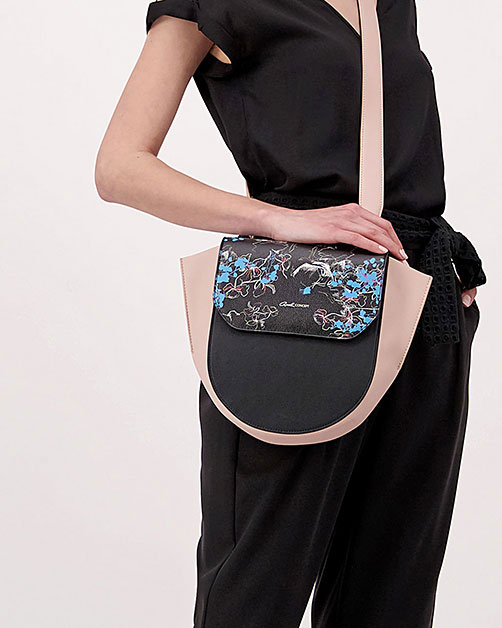 In perfect synergy with the must haves of this season are furthermore geometrical figures and lines, which can be found on beach bags made of fabric, ideal for holidays when with the same bag one wants to pass the whole day at the beach and then enjoy the sunset in a romantic beach resort. But this geometrical patterns are also combined to shopping bags of vertical and extra thin design, of a metropolitan taste and ideal for the way to the office but also for a shopping day
For those who instead love less sophisticated shapes and more delicate colors, which nevertheless evoke summer feelings, Axel offers shopping bags, crossbody bags and handbags with elegant and refined style. Filide and Greta are shopping bags with unicolored design available in typical summer colors and characterized by a comfortable and functional shape but at the same time popular and full of feminine and glamorous elements. Norine instead is a hybrid of handbag and hobo bag, characterized by the chic combination of white and other delicate colors, enriched by rounded handles made of metal and with inner lining made of fabric. Furthermore there is Eudora to content everyone who searches for elegance with sober and refined shapes enriched by metallic details as the frontal closure, which definitely meets the eye.
The bags from Axel are a real kaleidoscope of colors, shapes and designs; the brand offers clearly different items to create a unique assortment, guided by the red line of a clearly Mediterranean style, which donates to every woman a comfortable and cheerful look destined to not pass unobserved.