Just yesterday on Instagram, the famous digital entrepreneur and influencer Chiara Ferragni published a photo with a Piquadro spinner from the Seeker line, which will accompany her to Japan for one of her frequent business trips.
Often immortalized during work or during the intimate moments of her private life, Chiara Ferragni is always accompanied by top-of-the-range accessories from the sector, being professionally updated on fashion trends and more. Even in the case of Piquadro Seeker the choice was not accidental, as they were the latest suitcases born in the Piquadro house, which immediately won the hearts of travelers and professionals for the high level of performance combined with an aesthetically flawless design.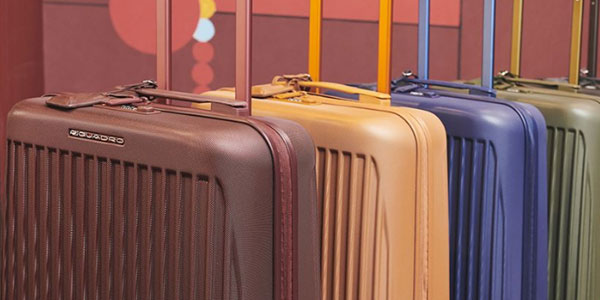 The Piquadro luggage collection Seeker includes two types of models, Seeker Pop and Seeker Classic, dedicated to two different types of travelers: the Pop collection is characterized by an extra-glossy finishing in bright and vivid colors of yellow, red, white or electric blue, the outer shell of the Classic, instead, is satin, with a particular scratch-resistant texture and is available in elegant shades of dark blue, gray and burgundy.
With these two variants, Piquadro conquers the hearts of summer travelers and those who travel frequently for work, offering the best in-brand technical equipment in every type of circumstance. In addition to the internal organization, the Piquadro Seeker suitcases are united by the exclusive grooved design that enhances and slims the extremely minimal design of the collection, which lends itself particularly to the proposed nuances.
.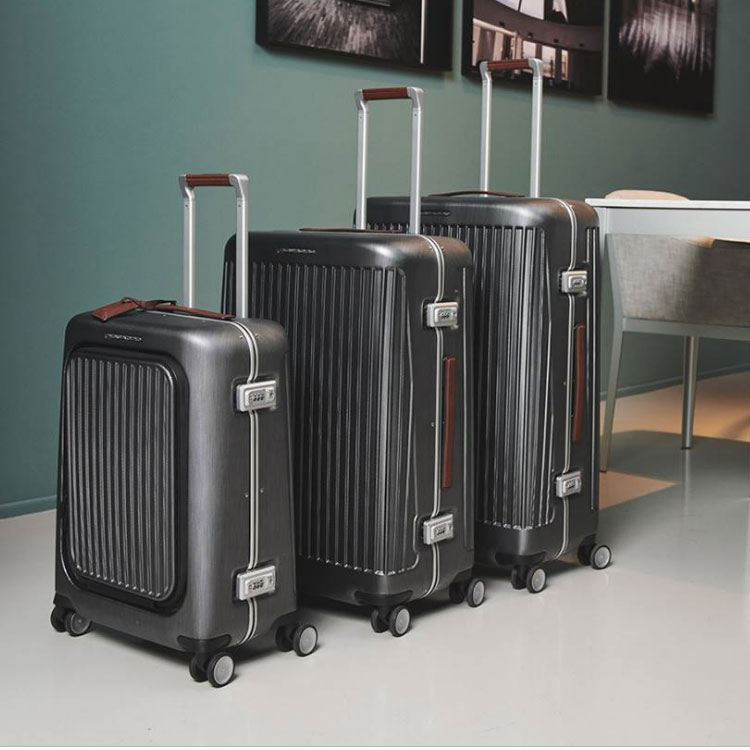 The Piquadro Relyght Plus collection has a similar design but a more sophisticated and prestigious look. It is characterized by a scratch-resistant satin finish in shades of gray and burnished steel combined with fine leather details. Characteristic of the carry-on spinners of this collection, as well as of the Seeker Classic, is the front computer pocket, a particularly comfortable detail still little seen on the rigid-shell suitcases, but which offers great comfort and ease of access to its technological tools.
Related to the Piquadro Seeker Pop for the glossy finish but with an extremely austere and elegant design is the Piq3 spinner and suitcase collection, with a particular design with striped ends that particularly enhance the sleek look of the models. Also in this case the selection of colors is particularly elegant, focusing on gray, dark blue and burgundy.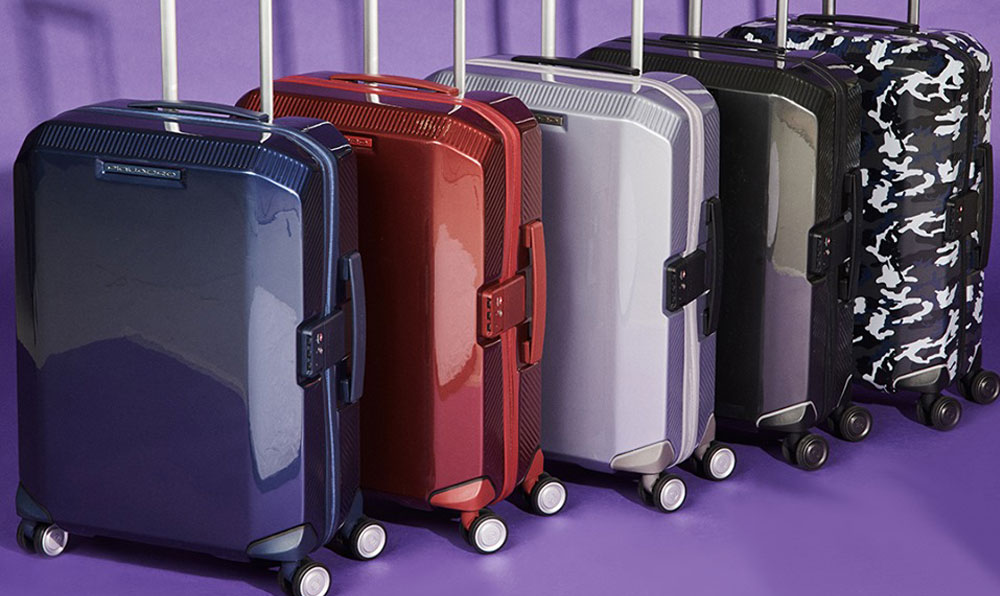 Piq3, Relyght Plus and Seeker are collections of suitcases and hardside spinners made of polycarbonate, a material particularly suitable for the production of suitcase shells thanks to its resistance, lightness and possibility of being worked by taking on different finishes.
Piquadro however also devotes great attention to the luggage made of fine leather, with the timeless Blue Square and Modus collections that offer cabin luggage and pilot cases with an elegant and refined appearance, although always functional. For lovers instead of a more casual style, the brand also proposes interesting combinations in technical fabric with leather inserts, as in the case of the timeless Coleos collection, which in addition to business backpacks includes pilot luggage, spinners and duffel bags with wheels characterized by the look recognizable of the brand.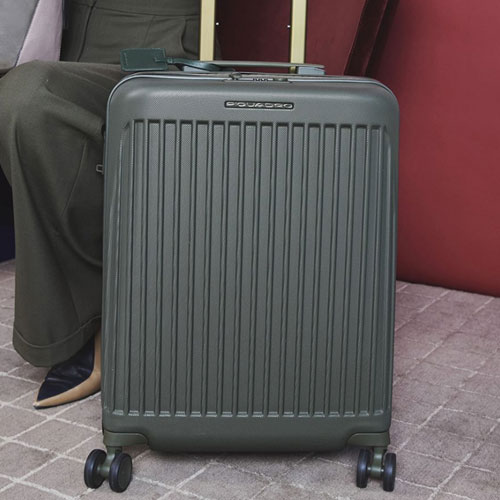 For each Piquadro baggage it is possible to be intercepted by smart tracking thanks to the exclusive Connequ system, through which it is possible to locate your luggage or signal its position through a special smartphone application, in order to keep your personal items under control at all times and prevent them from getting lost while traveling.
With its luggage collections, Piquadro does not lose its mood, which is particularly attentive to highly business functionality, but cleverly manages to combine it with attractive designs suitable for any type of trip or traveler.