An unforgettable emotion was experienced by the Scalia family, an historical company of Palermo, which celebrates the 50 years of collaboration with the Florentine luxury-bags house, Graziella&Braccialini: in fact the company was the protagonist of a special moment of great personal satisfaction.
Scalia Group and Braccialini are two leading companies in the sector that have always shared not only their passion for the profession, but also a beautiful friendship and esteem that goes beyond mere commercial aspects and this year – to sanction this professional union –  celebrated in a very special way and with great enthusiasm fifty years of never-missed collections and a beautiful synergy, half a century of history, made and lived together.
A unique moment that directly involved the owners of the Florentine company, the Gori sisters, who came to the city directly from Arezzo to show their affection for the company from Palermo, with the aim of completing a special mission.
The entrepreneurs delivered the Clio "Belsole Sicilia" bag, a unique model entirely made of leather, created exclusively by skilled Tuscan craftsmen and customized for  Mrs Antonietta Belsole Scalia, soul of the Palermo boutiques that since 1971 have been a point of reference in the leather goods and luggage sector.
"We wanted to make her smile. She always has been passionate about Braccialini's style, we wanted to surprise her, the bag we made evokes the beauty of her Sicily, inside she will find the name tag. It's a limited edition model created just for her".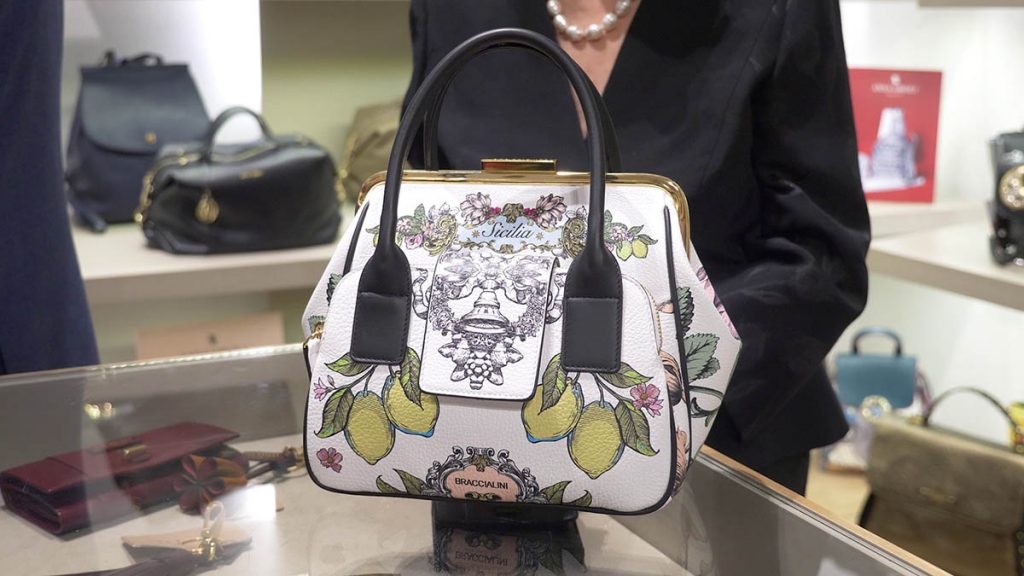 Eleonora and Veronica Gori amazed in this way Mrs. Antonietta Belsole that from the beginning was incredulous and extreamly excited: "I don't really know what to say, I didn't expect to experience such great joy, today I find myself among you, in my environment, together with all my family and my heart bursts with happiness. The bag is wonderful ".
The creation is a small masterpiece of style, a Clio model, the iconic Braccialini bag characterized by a zipper and the large walker in gilded metal, which style is a retro reinvented in a modern key and re-proposed with new colors and patterns.
Original prints and fine textures are so the protagonists, an exploit of elegance and beauty that can be interpreted as a tribute to Sicily, in which triumph the characteristic images of the territory such as lemons and prickly pears that are enhanced by vibrant colors and strong contrasts.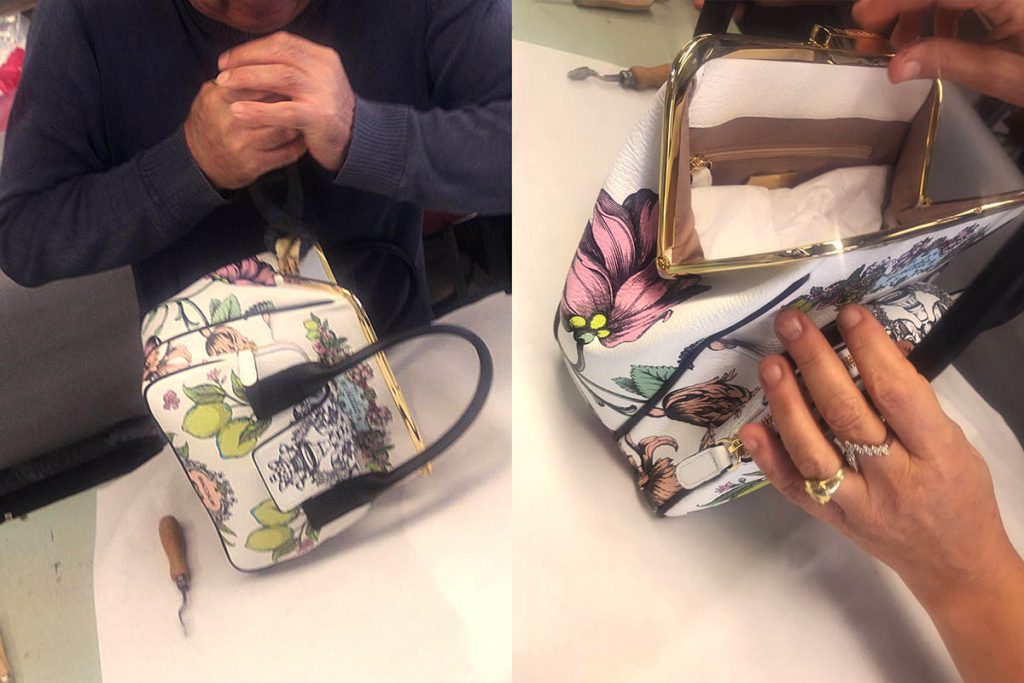 Capable of driving all fashion victims crazy, the bag was also the star of the breathtaking fashion show that took place at the Audi Zentrum in Palermo, a glamorous event that brought on the catwalk some of the coolest accessories of the new Graziella&Braccialini F / W 2019-20 collection, which this year confirms itself as an absolutely timeless icon of style again.