The jewel designer Lorenzo Ungari, born in Tuscany, has a brilliant, passionate and enthralling mind.
Art and beauty are the center of his creativity. His inventiveness is as refined and bright as his jewels, that carry and tell a story: that of his soul, essence of life.
The Lorenzo Ungari brand identifies itself with the production of luxury jewels,  in which the brightness of the creation overcomes that of diamonds.
Creativity and innovation are the strengths of a shimmering brand, in which tradition and experimentation are mixed together, reinterpreting with a constantly changing spirit the forms and lines of its accessories: refined details able to brighten and enhance us.
The Ungarite collection originates from the experience in the gold world, employing a new fabrication process whose success is due to the beauty of its sinuosity and the extraordinary persistence of light and colour in time.
"The Ungarite collection is composed by jewels with classical, yet modern taste. It originates from the need to make the luxury of a showy but tasteful jewel accessible to everybody. It represents the natural extension of our historic gold production (which we still propose to our customers) with the advantage of a moderate investment".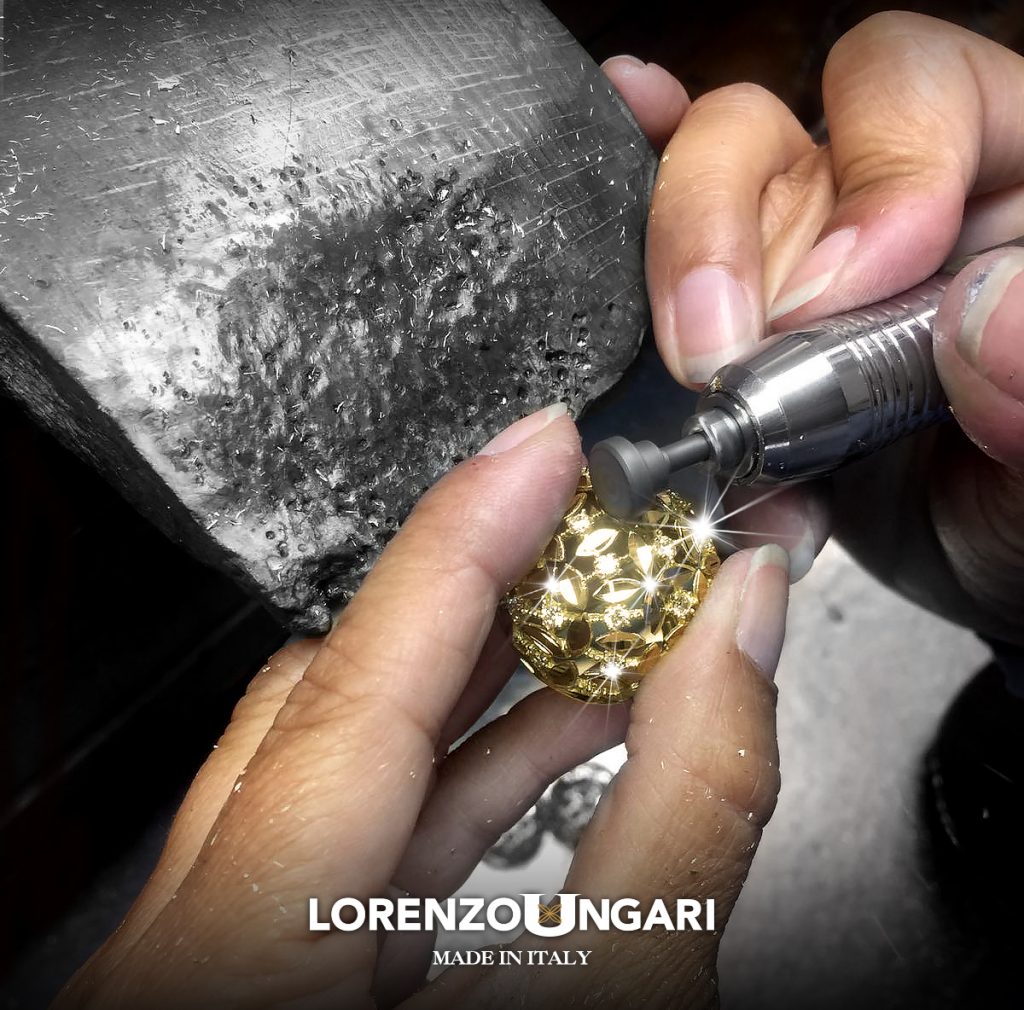 Lorenzo Ungari tells us with these words about his jewel collection, born through a magic alchemy of alloys applied to innovative fabrication processes, so as to obtain jewels of exceptional quality but with accessible prices.
An elegant and harmonic concept dedicated to characterful, enterprising and metropolitan women. Women who are confident and love to feel striking and valued without excesses.
"I draw my jewels thinking of adult and mature women, aware of their own femininity. A femininity that can be expressed in a thousand different ways: it can even be hidden under a masculine attitude. Femininity isn't just a behaviour, and is elusive and indefinable at the same time".
The collection's jewels are precious and full of attention to detail. They explore and express the different facets of the female universe, a sensual and captivating dimension that deserves to be highlighted with taste and simplicity.
"I personally believe that our creations have their own soul, their own light. They're not just whims. I think they really donate something to those who wear them".
It's the extraordinary care for the product together with the preciousness of the materials that gives extraordinary value to each Lorenzo Ungari jewel, long-lasting, intriguing and sophisticated accessories.
Lorenzo Ungari draws inspiration from an almost transcendental idea of perfection, a romantic vision that contains harmony, splendor and seduction: a winning triad that embraces the esthetic reflexion that hides behind the Made in Italy brand.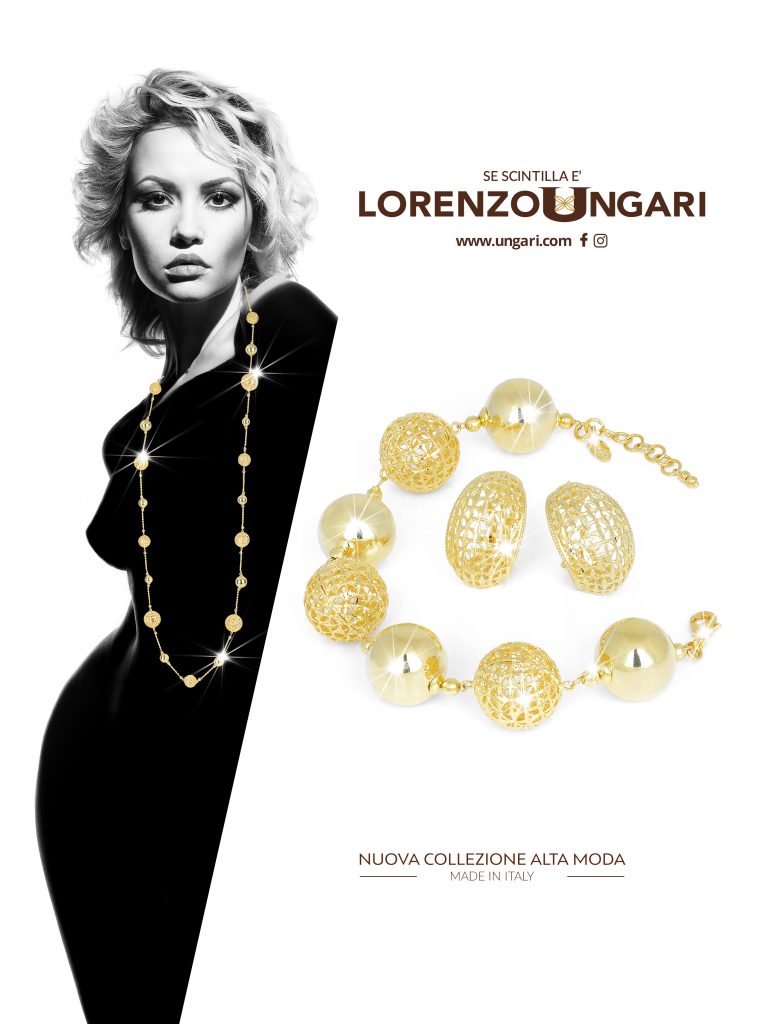 The Italian designer lets himself be inspired by the places around him, by the intimate and colorful sights he manages to glimpse within the hectic moments of life: folkloristic and seducing lands such as our Sicily.
"If I had to create a jewel for this wonderful land,
even if I know I'm somewhat following a cliché, I'd let myself be inspired by its sun, its warmth and the colours of its see, and I would make a showy and bright jewel: just like mine!".
Lorenzo Ungari's success, not only in Italy but also abroad, comes from sacrifices, a lot of passion and a great talent, a constant search fueled by thoughtful and never trivial choices.
Determination, persistence and focus lead to success in the end. Putting your heart in it is necessary. Today – concludes Ungari – you have to distinguish yourself in order to emerge and always keep believing in what you do and study a lot.
"Finally, if I can give some advice to the emerging young people in search of fortune, that love this work like I do, I would tell them to persevere and be humble: study, read, inquire. Remember that you can never stop learning and questioning yourselves!".