Summer always brings the desire to play, to dare with your own look by combining in bold and original ways colors, textures and even different materials.
For the Spring/Summer 2020 season this trend is particularly evident, and on this occasion we want to explore the combination of different materials, as it is proposed by several brands of women's bags and accessories.
During the winter season we already had the opportunity to notice the emergence of this trend, for example with the combination of leather and chenille, velvet or suede, in contrasting colors or in tone-on-tone for a pleasant and warm visual effect, but with the summer the combination is even more evident and fun, thanks also to the typically summery light shades emphasized by the classic shades of the employed leathers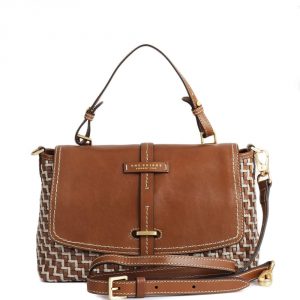 The Bridge Ghibellina collection of bags represents this trend at best: the collection, in fact, combines neutral-shade jute with natural tanned leather, finished with an amber roll. As if this premise was not already attractive for those who love The Bridge's style with vintage echoes, the two materials are interwoven along the entire surface of the proposed models. This results in kind of a new fabric created by the interplay between jute and leather, incredibly chic and summery, perfect to be combined with any look, from floral dresses to white kaftans. The collection offers the saddle-crossbody bag model, one of the must haves among the The Bridge collections, proposed in different types, and also the handbag with maxi front flap, whose stitching in rilief gives further refinment to the model, another one of the most loved from the Tuscan brand.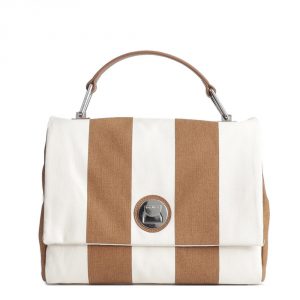 Coccinelle also plays with the same shades, proposing its iconic Liya bag in a striped fabric variant with leather details. Also in this case the explicit reference to vintage fashion is evident: the horizontal striped print in beige and caramel shades and the maxi front flap culminating in the metallic closure are all elements that remind of the 60s and 70s, particularly trendy in 2020 fashion. Once again the combination is with leather in tan color, visible on the top handle and on the removable shoulder strap, to be worn on more casual occasions. The gold-colored chromed details, then, make the difference, giving pleasant touches of light. For the summer, the Liya line is re-proposed also in its all-leather variant, a timeless classic of the brand.

As we saw, Coccinelle and The Bridge welcome the summer with timeless models reinterpreted in a variant even more suitable for the hot season. The same thing is done by Pollini, which among the Spring/Summer 2020 collections presents Heritage Soft, daughter of the brand's iconic Heritage line.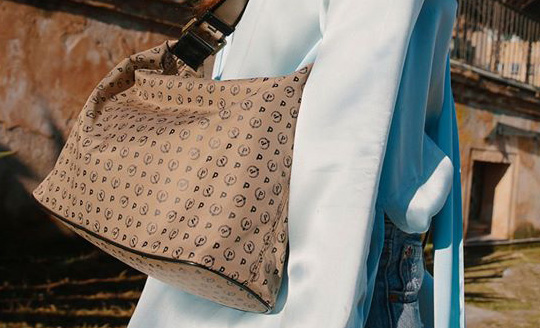 Recognizable for its all-over-logo texture in hazelnut shades, combined with calfskin details in contrasting colors, the summer Heritage line is available in a lighter and more casual version, in fabric. The models remain the favorites among the lovers of the brand (with some small innovations in the sector of crossbody bags) but with a more casual imprint, perfect to carry the Pollini elegance also during travels, for example. The Heritage Soft collection is available in sand color with the tied pattern in dark brown, matching the leather details of the handles and shoulder straps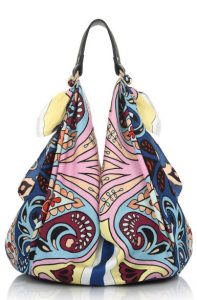 The same trend is also embraced by brands with a more informal and irreverent mood, such as Le Pandorine, which for the summer has more fun than ever in combining fabrics with eco-leather. The brand, in fact, uses fabrics with either weaving or relief finishings for collections with explicitly retro echoes (yes, also in this case!) and dedicates the very essence of this combination to the Foulard collection. The Foulard Bags are roomy and soft hobo bags with a single handle, the surface of which is entirely covered by a cheerful multicolored scarf that conceals an inner pouch, where you can store the most precious items. For Le Pandorine, this is a bag that embodies the very quintessence of the summer, with the colorful and impalpable texture of the scarf that "dresses" a bag as if it was a real dress