As we have already seen, this year the duffle bag will be one of the most used travel accessories for our holidays. In addition to the restrictions of the airlines, in fact, the choice to travel by car or train, that many will take given the particular period, will see the use of this type of product, which is characterized by greater versatility than suitcases, thanks to its small dimensions without forgetting about capacity and versatility of its transportation.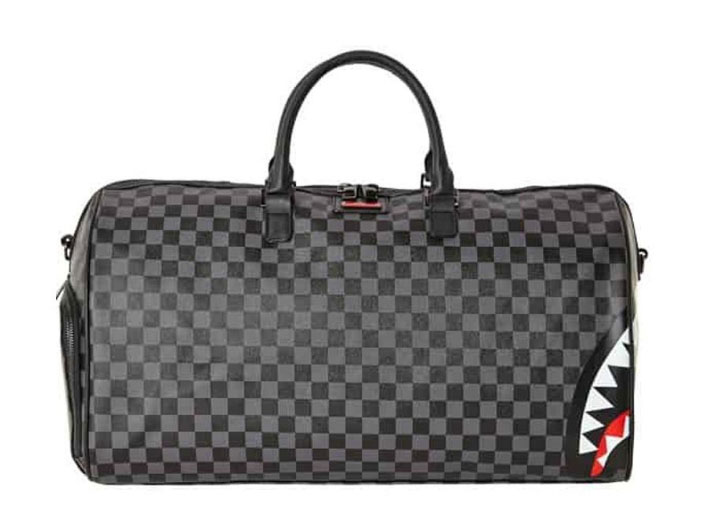 Although the duffle bag does not seem to leave room for many interpretations, in reality it can range between a big variety of models, materials, styles and types, in order to meet the needs of each traveler or type of travel. From the brands that mainly deal with travel accessories up to the more fashionable ones, the duffle bag cannot be missing in the assortment.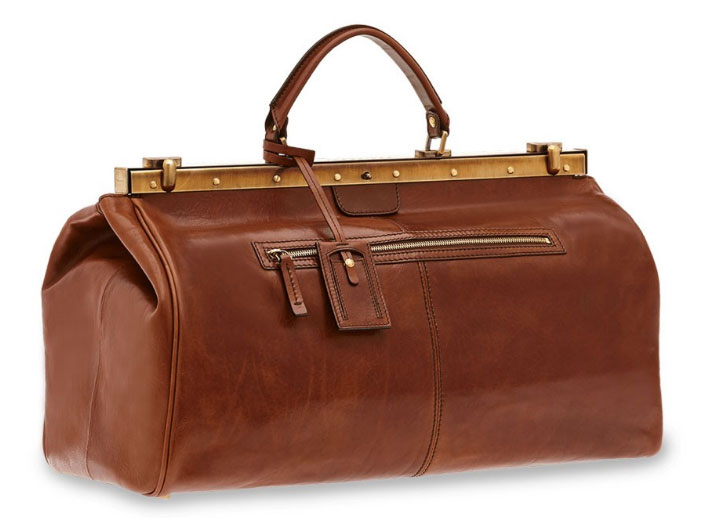 The Bridge, for example, does not fail to re-propose its elegant, refined and genuine style with a leather travel duffle bags from the Story Viaggio line that evoke the retro world traveler experiences. Herschel, a brand that has a diametrically opposite style, offers instead simple wheeled duffle bags in resistant but at the same time light fabric, perfect for a city trip. A Brand that offers similar models is Moleskine which, in line with the mood of the brand itself, completes its collection of travel accessories with simple duffles and an extremely minimal style.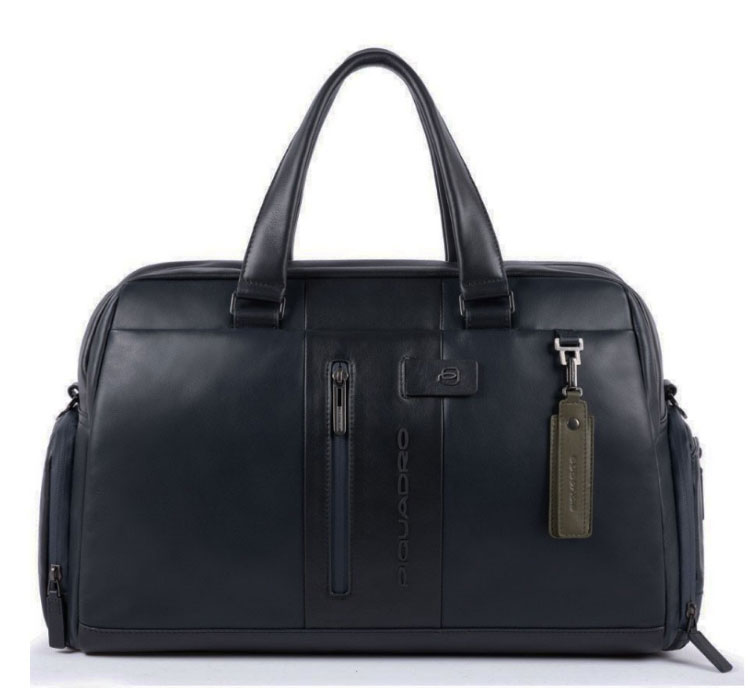 Piquadro, on the other hand, brings the duffle bag to its highest levels of equipment with an eye also to the business world, organizing its inner parts thinking about technological accessories such as tablets or computers. Sprayground offers models with an equally urban mood but with a different style characterized by the typical shark prints of the brand combined with colorful background patterns. With an even lighter and more lively style are the Kipling duffle bags made of washable fabric, dedicated to those who are ready for the next adventure.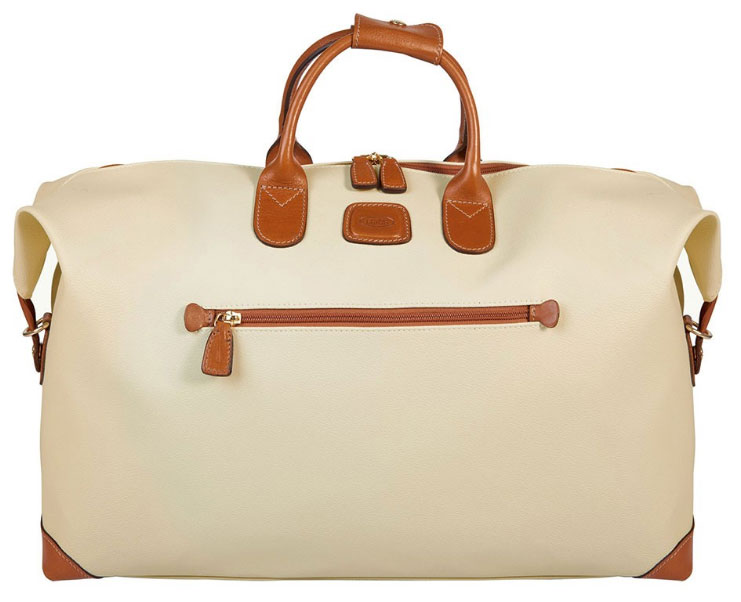 Going to the brands that make travel their main focus, the range of products is really wide. Bric's gives to the duffle bag a refined and chic style, a symbol of dynamism characteried by a sporty soul, with its models with refined leather details and glamorous and sophisticated color combinations. Titan instead studies versatile solutions with the use of additional pockets, backpack or spinner portability and different types of opening based on the contents of the baggage itself. American Tourister offers this travel accessory in the same fresh, colorful and lively style in each of its lines, without neglecting the lightness of the materials and the capacity. And then finally, Samsonite completes its vast collection of travel bags and duffles with the collaboration with the prestigious brand Diesel, with whom he has created a line of suitcases and duffles with a clearly contemporary and strong mood, perfect for those who love to travel with functionality and style at their highest levels.