Strengthened by the experience gained over the years, and by a highly qualified team of professionals, Scalia Group launches Scalia Digital Consulting, a division of Scalia Group that offers consulting and digital transformation services to companies that wish to make a qualitative leap and expand their business on the web.
The beginning of the Scalia Group's digital transformation dates back to 2012, when the company went from national to international player with the creation of the e-commerce website scaliagroup.com, also translated into English and German: from that moment the process of digitization evolved, became more articulated and specialized, internalising professionalism that has contributed to the concrete qualitative leap of the company, capable of creating a bridge between physical and digital stores and building a real community that revolves around the tradition and the essence of the brand itself.
The success of the company digitalization process was confirmed also by prizes and awards: for two consecutive years Scalia Group was among the top 350 leading innovation companies on the Il Sole 24 Ore (years 2018 and 2019) and among the top 1000 European companies that had the fastest growth (years 2019 and 2020); in 2020, the company was also awarded with the SMAU 2020 Innovation Award for "innovative development strategies, both locally and online, for a brand and stores born at the end of the 19th century".

The digitization activity launched by Scalia Group, and the consequent results that have been achieved, have led the company to the awareness that technology and digital marketing, to date, are fundamental and essential elements. For this reason, the goal is to replicate the implemented system with third parties, calibrating the digital solutions according to the kind of companies and product categories proposed.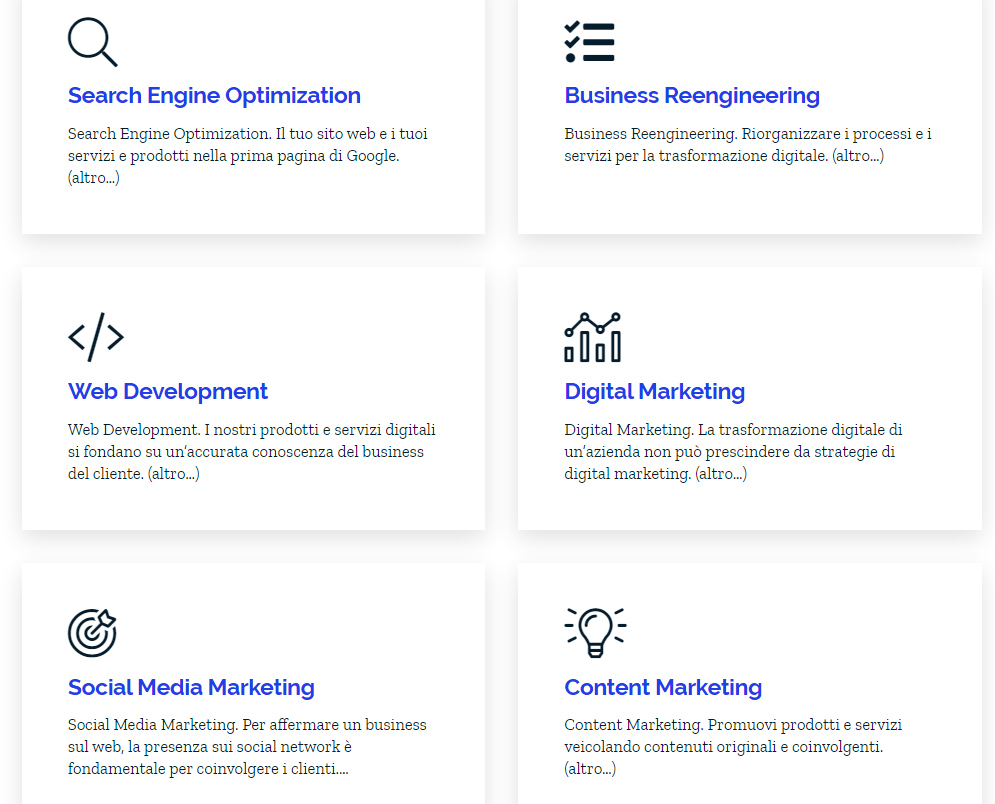 Scalia Digital Consulting offers a range of services that fully covers the digitization process of a company, from the planning of a digital strategy to the reorganization of a website (programming, textual content, photos and videos), placing wide emphasis on the activities of web marketing and business reengineering because the digital transformation involves a consequent reorganization of the proposed processes and communication meansti.
To date, Scalia Digital Consulting has a portfolio including industry excellence, which have decided to undertake the digital transformation of their company in order to affirm their identity on the web, distinguishing themselves from the competition thanks to the use of highly advanced solutions and products.