In this particular summer, the guidelines regarding the different types of travel are changing and constantly updating, even regarding what kind of luggage to take with you.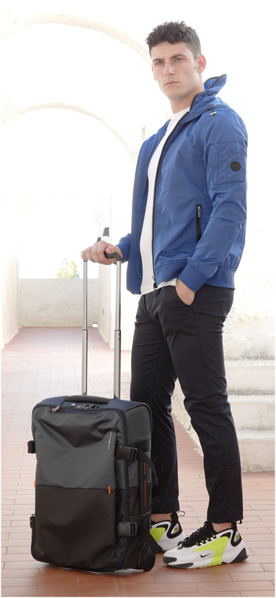 The latest news, in fact, regard carry-on baggages: if in the last period the general indications provided for the possibility of carrying only small bags, small duffle bags or underseaters, in the last few hours a change of course has been announced, according to which it is now possible to proceed with the usual boarding procedures, luggage in the overhead bins included.
This piece of news, communicated by the Italian Assistant Secretary for Health Sandra Zampa on the occasion of a live radio broadcast, is added to other clarifications regarding the safe travel conditions for this summer, underlining the accurate measures taken by the airlines to sanitize the air and the surfaces inside planes.
Alongside this news, media are conferming the already foreseen preference for proximity tourism for these summer holidays: according to the ENIT (National Tourism Agency) at least 40% of the Italian population that generally prefers to travel abroad will choose areas closer to their city for this year.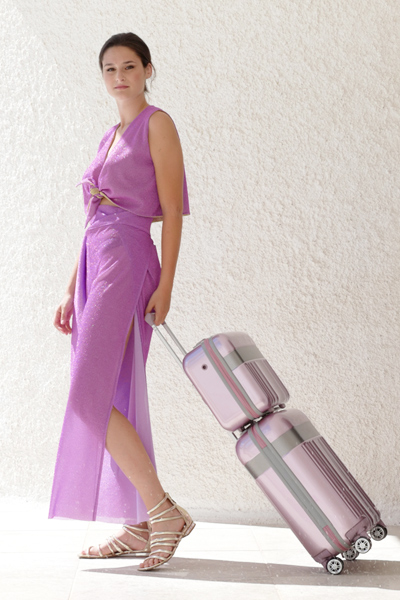 In this context, the trend of using other kind of luggages than spinners or uprights, that has already been consolidating over the past few months, finds its perfect place, due to the emergence of functional and performing duffle bags and travel bags models, which are just as cutting edge as luggages on wheels. These solutions are not necessarily meant to substitute wheeled luggage, in fact most of the models can be attached to spinners' pull-out handles through a loop on their back.
Speaking of attachement systems to bigger suitcases, it is impossible not to mention one of the main innovations of the last years: the German company Titan has in fact launched exclusive carry-on spinners and uprights equipped with a loop to be able to carry smaller luggages with one hand, comfortably stacked on a larger spinner.