The luggage world is characterized by continuous innovation and the use of cutting-edge materials capable of combining resitance and lightness. Among the brands that stand out in this sense, Titan combines design and quality in a completely new and original way.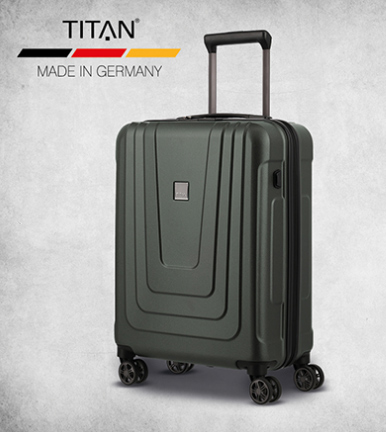 The Titan brand was born in Germany in 1983 with the aim of combining tradition, innovation and sustainability: these are the keywords that characterize each of its suitcases. Looking towards the future, Titan makes of the Made in Germany its strong point, offering the highest quality without renouncing that touch of design capable of chatching not only your attention, but also that of those around you . Every creation of the brand, present in 35 countries, is characterized by the motto "Travel with style", becoming a long-lasting and functional travel companion.
With the X-Ray Pro and X-Ray collections, Titan is the only producer in the world to manufacture resistant senosan® polycarbonate suitcases in Germany and produced almost entirely by hand: from deep-drawing the shell, to stitching the interior through to fitting the locks and wheels, with Titan no detail is left to chance!
All X-Ray models are made of ultra-light polycarbonate and stand out for their design that will not go unnoticed, without sacrificing the typical functionality of the brand. The collection is also characterized by the use of eco-friendly materials with low impact on the environment, a theme very dear to the German brand.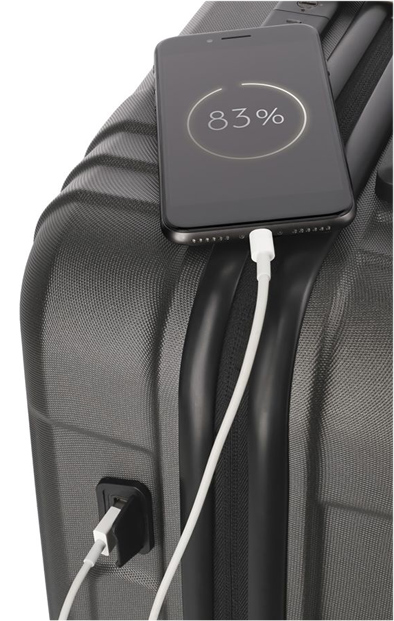 The X-Ray Pro collection is the symbol of Titan's philosophy offering the latest generation of suitcases capable of fulfilling the wishes of every traveler. The suitcases of the X-Ray Pro collection are characterized, in fact, by their distinctly technological and revolutionary touch thanks to the innovative lock with fingerprint sensor. Forget the number combinations, often difficult to remember, since now your suitcases can be opened with the touch of your fingers!
The carry-on spinners of the collections are also equipped with a USB port for the power bank, an essential accessory when traveling.
In addition to the technological and innovative aspect, the collection also offers great quality: each model is, in fact, made of scratch-resistant senosan® polycarbonate, a material that is characterized by its durability, resistance to temperature changes and lightness. Everything is then completed by an impeccable inner organization, thanks to the clothes straps, inner dividers and additional inner pockets, perfect for storing their contents in a functional way.
Titan therefore offers not only the typical quality of Made in Germany, but it is able to amaze and revolutionize with innovative, smart and long-lasting suitcases.