The previews of the new Coccinelle collections for the Autumn/Winter 2020-2021 season launch clear and decisive signals on the season's trends, especially regarding women's bags and accessories.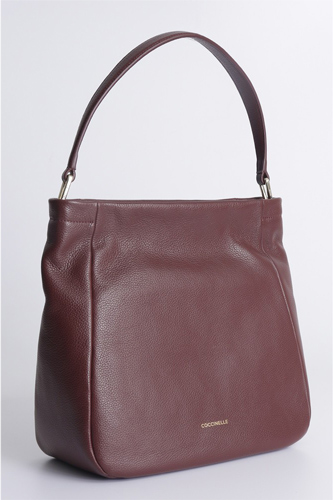 The first big clue about the must-haves for the 2020 winter season concerns the color palettes which, in slight contrast to the past year, are oriented towards warm and comfy shades, which immediately evoke a fireplace with a cup of chocolate or hot tea in your hand … or maybe a cup of coffee or a glass of liqueur wine: why are we doing this example? Because the names of the new Coccinelle colors are precisely Marsala and Moka! A warm red, mixed with a velvety burnt sienna, this is the Marsala color, a feminine and elegant color, as well as extremely versatile: the secret of the shade is the fact that in can be perfectly combined with black but also with brown, as well as with dark blue or dark green, typical colors of the most common outerwear in every woman's wardrobe. Ideal in combination with the typical light colors of winter, such as beige, powder pink or camel, Moka instead is a shade of brown characterized by a cold tone, slightly oriented towards a warm gray.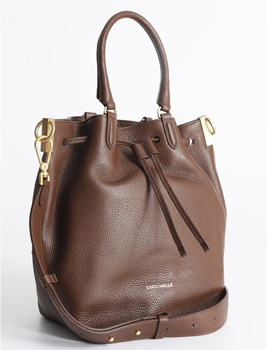 Unmissable of the winter collections are instead blue and black as well as the bright red, wich is a preminent color among the small leather accessories, small jewels of style and elegance that capture the attention even tough their small dimensions.
As for the leathers used, the hammered (more or less clear grain) is another distinctive element, which goes perfectly with the color shades just described: the softness of the leather itself evokes a feeling of comfort and silkiness, perfect for women's bags to be used every day on cold days in the city. Obviously Coccinelle, a brand that loves to play with femininity, focuses on bold touches again for this season, with the use of details with python-print leather or metallic maxi-inlays, which give the models a recognizable and evident sprint.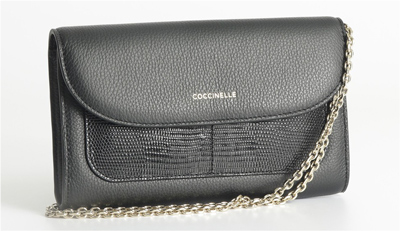 The models of Coccinelle bags from the Autumn/Winter 2020-2021 season respond, as always, to the needs of every woman, in all circumstances: the brand focuses on large and functional models, ideal for the needs of every day, of a dynamic woman and always on the go, up to the crossbody bags and clutch bags perfect for social evenings, with chic details perfect to amaze. The maxi-wallets, to be used as shoulder bags or clutches, are among the spearheads of the brand, reproduced from season to season according to current trends.
Although winter is still far away, Coccinelle brings us towards the cold season with the warmth of its collections, with a feminine and passionate mood, embodying the very essence of the brand