The previews on the winter collections from Trussardi bags and accessories leave no room for doubt about the brand's trend for this cold season, which definitely turns towards an elegant and austere mood, which is accentuated by details (big or small) destined to become the eye-catcher of every look.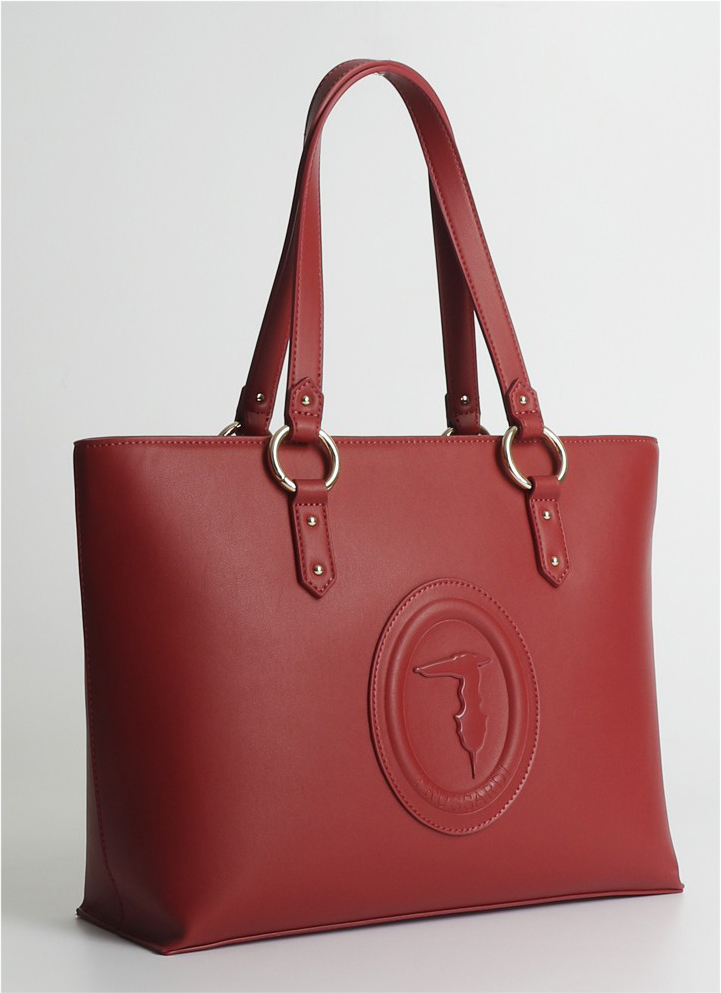 Taking into consideration the color palette of the Fall/Winter 2020 season, the common features among the most important women's fashion brands stand out immediately: as we have already seen with Coccinelle, in fact, there are very specific shades that can now be considered the trend colors of the season, such as a warm brown, tending to burnt earth, and an extremely feminine burgundy, with which Trussardi ranges between more sensual (beet red), feminine (bouganville) or austere (cabernet) shades. Obviously, black cannot be missing, made even more elegant by the combination with metallic details.
Speaking of details, for this season the Trussardi logo becomes a really important component of the bag or wallet itself, hot-stamped in large dimensions on the surface of the models or engraved on gold-colored plates, in a position that makes them stand out: if the first version gives the accessory an extremely elegant and chic style, the second helps to make the proposed look biting and unforgettable, transforming a simple "label" into a 100% glamorous detail.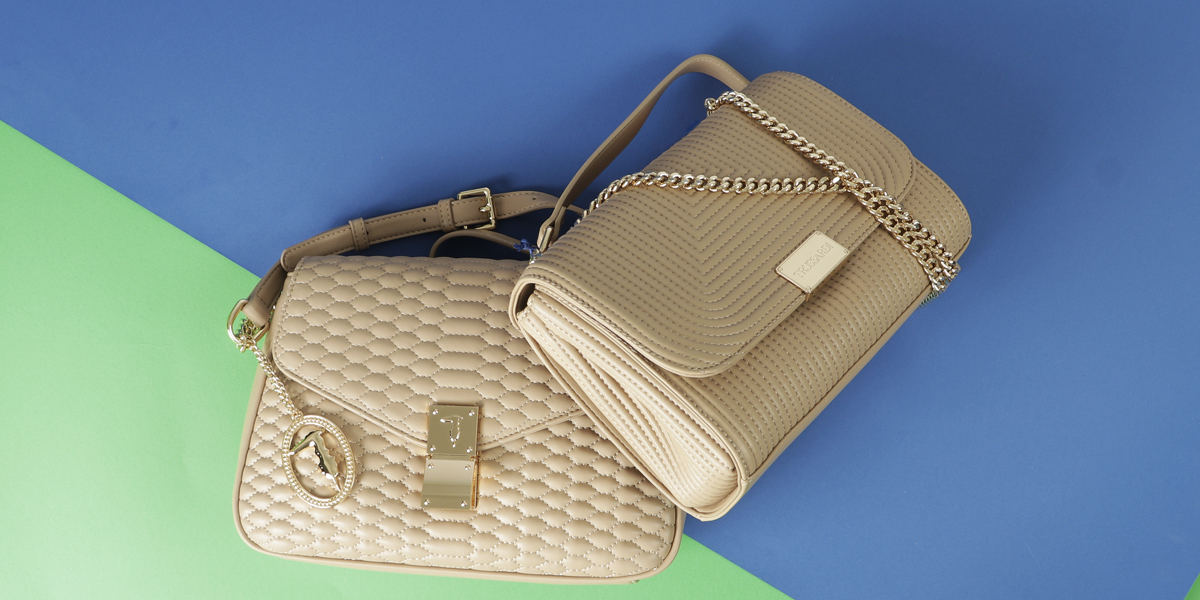 The trend towards elegance slightly veiled in classicism is also expressed in the models proposed, which offer ideal solutions for the day and for the evening  with the typical style of the brand, aimed at proposing a real lifestyle: alongside the unmissable shoppers, with all possible shapes and sizes, a large amount of clutches and crossbody bags stand out, as well as the timeless backpacks, freed from their casual mood thanks to extremely feminine and trendy details.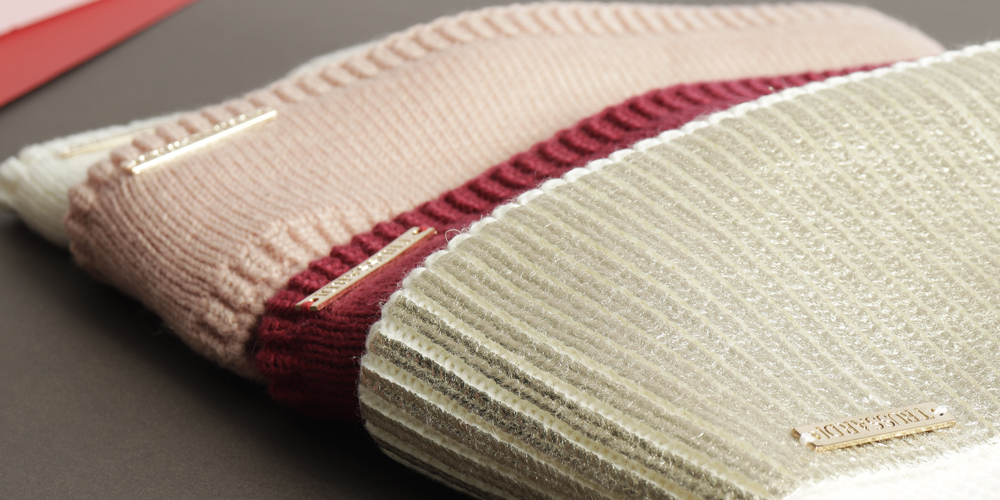 Among the winter accessories, scarves, gloves and hats cannot be missing, with which Trussardi completes its assortment, in perfect line with its bags and wallets: the mood is also simple, linear and elegant, with sparkling touches on the pashminas and on lurex scarves, perfect for sheltering from the cold even on the most mundane evenings.
The upcoming winter season seems to mark a dividing line in the Trussardi collections, whose casual side of the "Jeans" line leaves place for the elegance of the brand's origins, for an extremely refined style within everyone's reach.