Among the trends that the brands of women's bags and accessories re-propose year after year, the so-called "logoed" texture certainly stands out, namely a texture that repeats all over (on the entire surface of the models) the logo or symbol of a particular brand.
There are many brands that include this particular style in their collections, which is extremely recognizable and which becomes a part of the women's bag or accessory worn, expressing its very essence, quality and history of the company.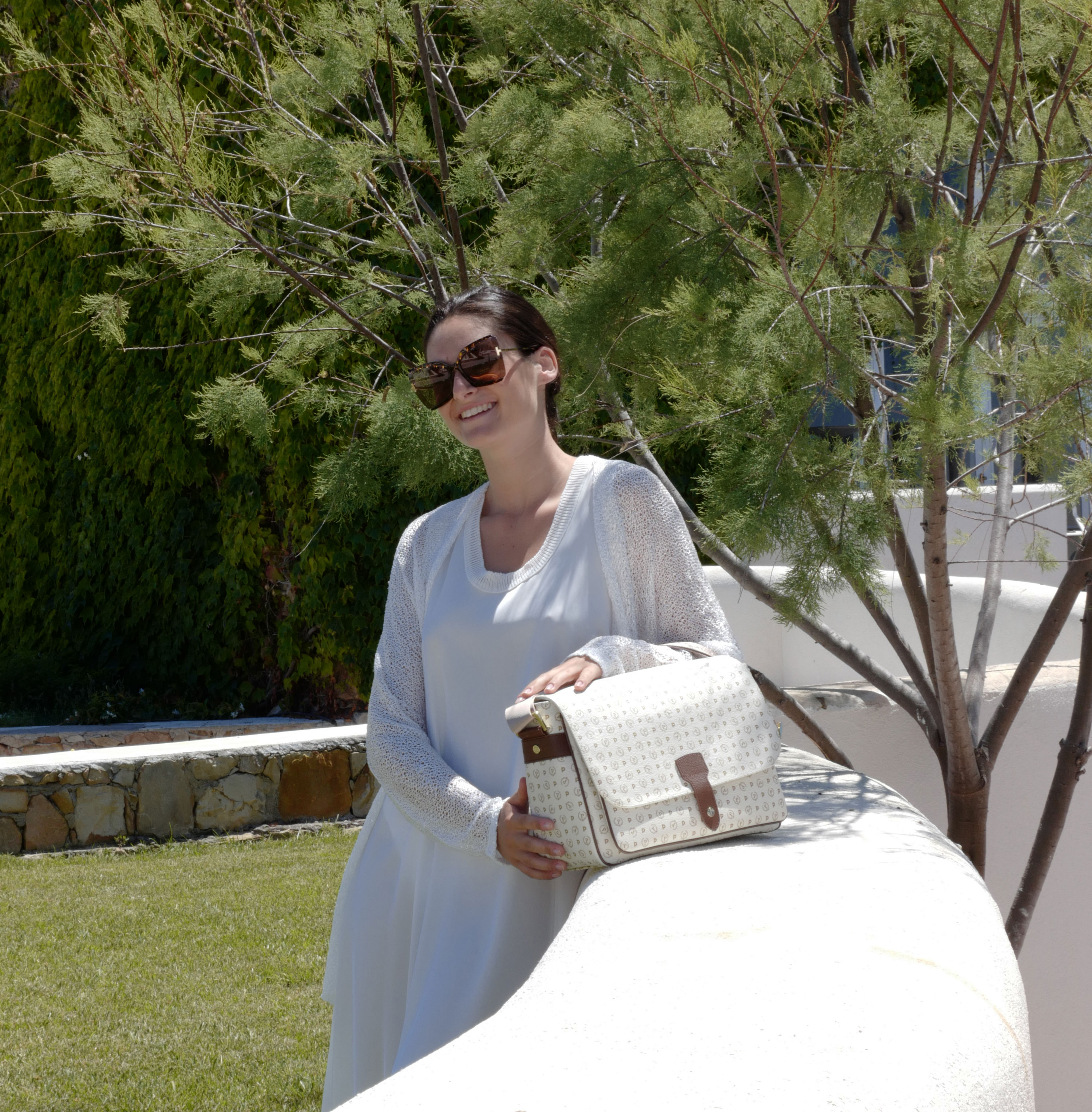 Among the brands that have made of the logoed texture their distinctive characteristic, we cannot fail to mention Pollini, which with its Heritage collection offers bags and accessories characterized by the brand's iconic P on the entire surface of the models. Pollini does not limit its lines to the classic hazelnut color on a black background, but also ranges with different solutions: this is how Heritage Embossed is born, with the texture imprinted on the outside varnished surface, the Heritage Patent, creating a pleasant play of shades and textures and the Heritage Soft, where the pattern is imprinted on soft fabric, which gives a more casual touch. Moreover, from season to season, Pollini expands its choice by offering limited editions that play with designs and particular color combinations on a classic Heritage background.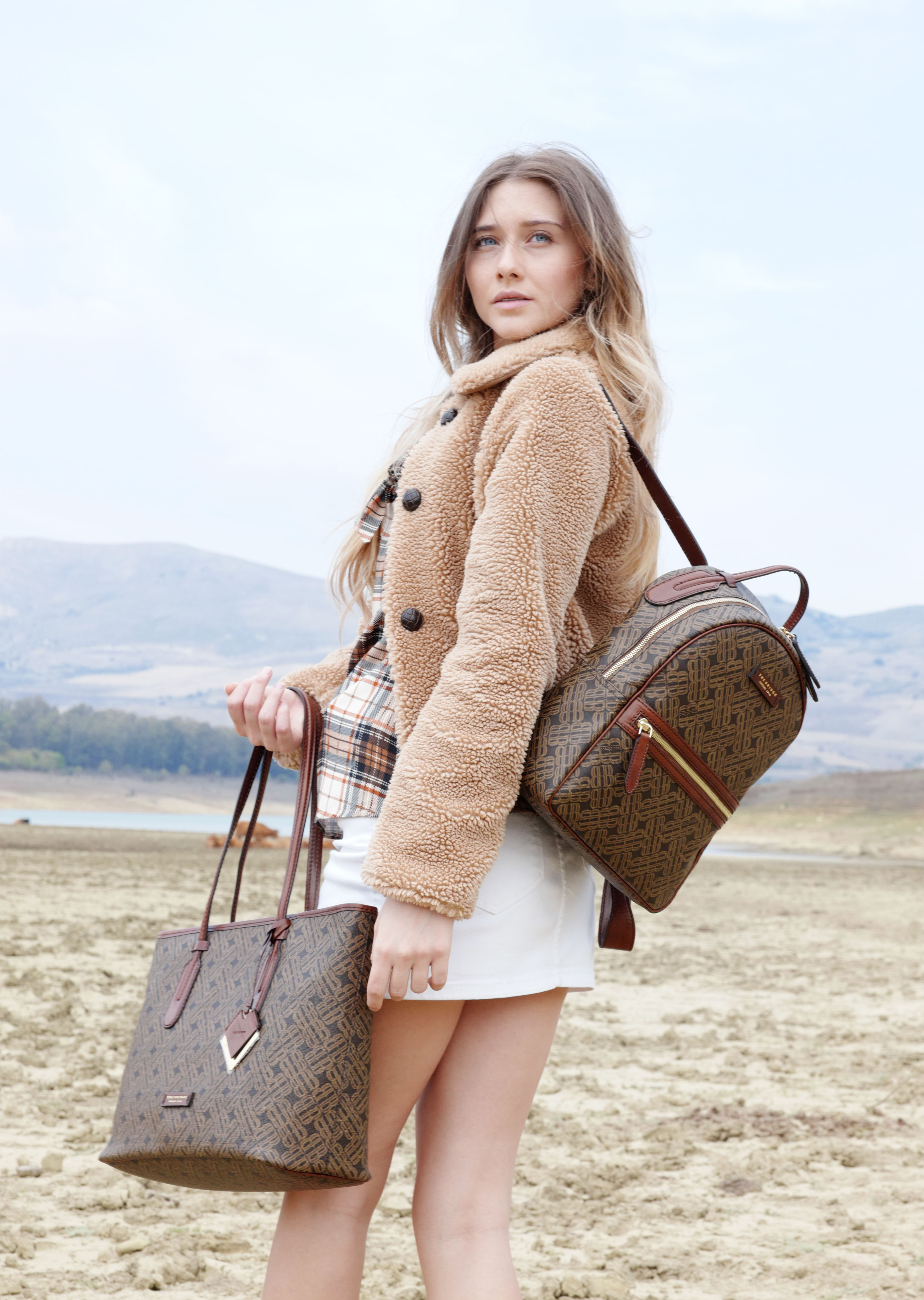 A great return to the world of logoed texture is that of The Bridge, which after years of "silence" is back with the Anna collection, which combines vitrified fabric and logoed texture in bronze color with fine leather details, giving the models a unique and creative touch, identifying the quality and tradition of the brand. The Bridge Anna collection includes not only shoppers and bags, but also crossbody bags and backpacks, perfect for wearing the essence of The Bridge even on the most causal occasions.
Also Nannini, a new arrival in our catalog, offers a collection characterized by an all-over logo texture, playing with combinations of materials and shades and proposing models with a feminine and at the same time functional design, perfect for switching from work to freetime.
However, there are many brands that play with the logoed texture from season to season: this winter, for example, Axel also offers this pattern, obviously full of original and fun details typical of the Greek brand.