The new Piquadro PQ-Y collection, as the brand itself states, is a hymn to freedom and dynamism, dedicated to those who love to live without limits. The line includes an assortment of backpacks and sling bags with a markedly technical and casual mood at the same time, with captivating colors and a unique design.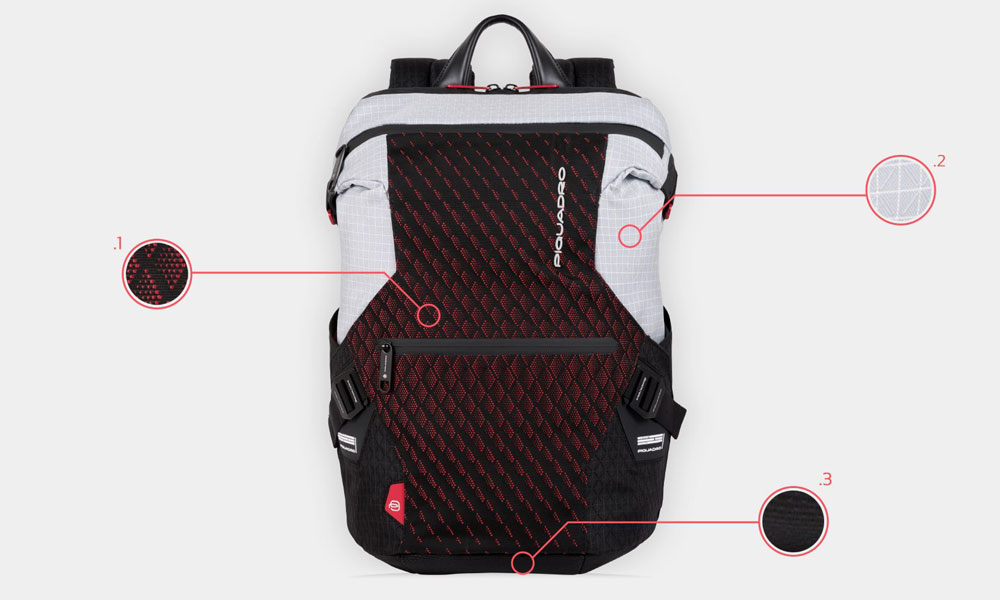 The first peculiarity that catches the eye  is the particular play of shades on the outside: the Piquadro backpacks from the PQ-Y collection are in fact characterized by three different types of fabric, which give high resistance (and style). The front part of the models are made of jacquard fabric with volumetric graphics, specifically designed to resist water, abrasions and cuts; the sides, on the other hand, are made of a particular polyamide fiber (also used in the military field) which is extremely light and resistant to cuts; the bottom is made of pilling (balls of fibre formed through usage) and abrasions resistant material, often used for technical and accident prevention clothing.
Summarizing the particularity of the choice of materials, the front part is dedicated to the aesthetic and captivating aspect, at the same time waterproof and cut-resistant since it is the most exposed part of the models, the sides instead help to reduce the weight with the extra-light but at the same time resistant to cuts fabric, which are more frequent on the sides of a backpack for example, the bottom instead has high resistance, thus allowing to leave the backpack on any surface without any problems.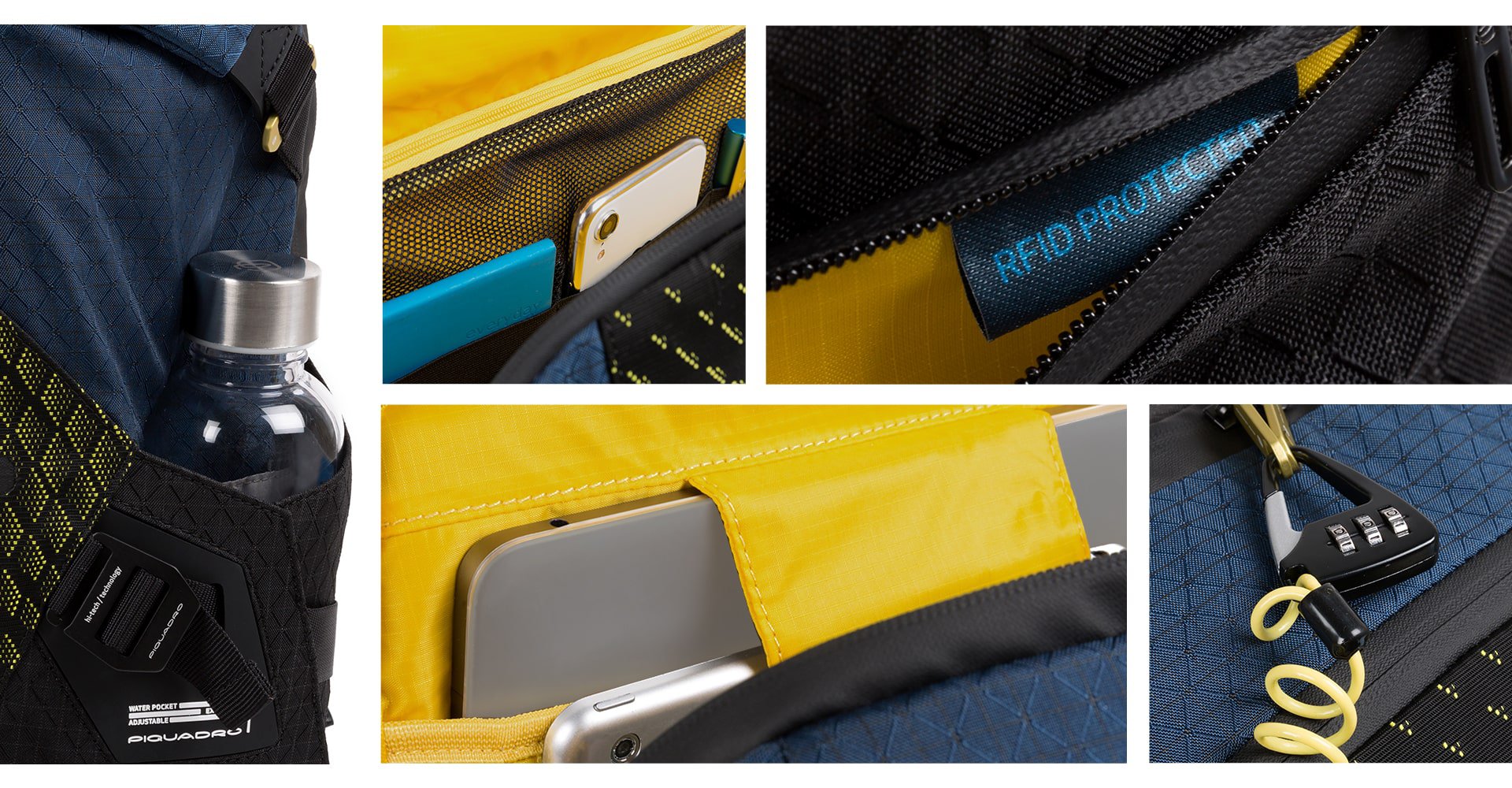 The more than careful selection of materials also corresponds to the selection of the inner equipment, designed to store the every day technological accessories with the best protection and not only: the models are in fact equipped with RFID anti-fraud system to protect the credit cards , waterproof compartments and pockets of different dimensions, perfect for keeping the contents of the backpack perfectly organized.
The Piquadro PQ-Y collection includes backpacks and sling bags with different designs, also equipped with side buckles to adjust the thickness: for work, sport, travel or freetime, the line offers the perfect accessory, light and resistant, for a life without limits!