The Titan family of suitcases and accessories gets bigger with a new collection: Looping! Recognizable for its captivating design, the Titan Looping collection stands out for the great attention to details, which gives to each model a unique touch that makes a difference.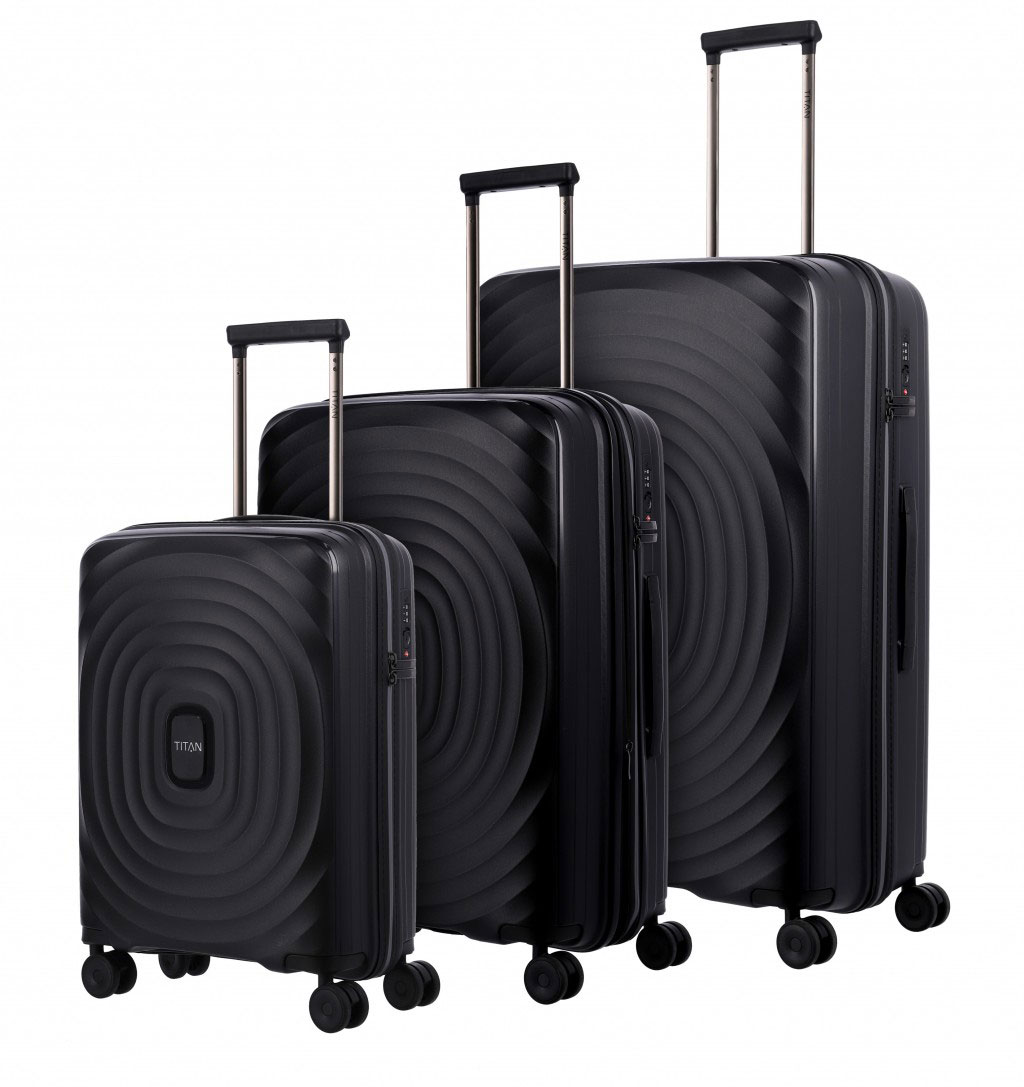 The Titan suitcases from the Looping collection, in the carry-on luggage, medium and large variants, are made of polypropylene: the very thin shells are equipped with a particular design with concentric waves which, in addition to generating a pleasant visual and light-dark effect, contributes to increase impact resistance.
Continuing with the outer features, the Titan spinners of the collection are equipped with a zip closure that has a particular rubber sheath, so that even the joints are completely waterproof, preventing water from penetrating inside the luggage. The zip closure then culminates with the TSA combination, essential for travel to the United States for customs policy.
The  maneuverability of the models is another strong point of the collection: in combination with the four sliding, silent and multidirectional wheels, the bitubed handle allows it to manage the luggage in an even more controlled way, not to mention the reduced weight of the luggage of only 2,1 kg for the hand luggage and up to 3,5 kg for the large one.
Going inside the luggage, the inner organization is precise and structured in such a way as to keep the contents of the luggage in perfect order.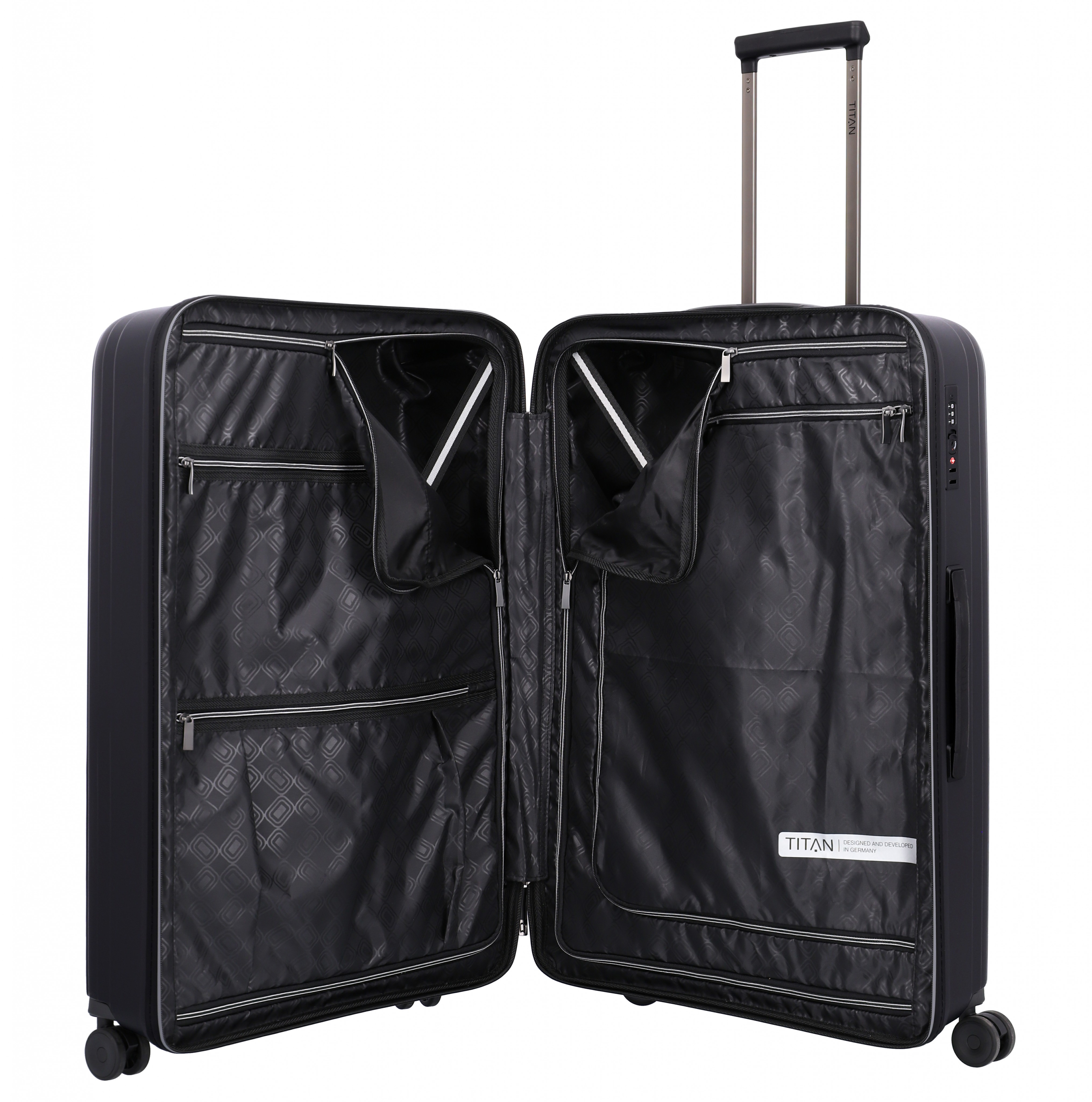 Both sides of the luggage are equipped with inner fabric dividers, which are organized with small compartments and pockets to store small items. Also on both sides there are elastic and adjustable straps to keep the clothing in place, thus preventing them from being creased during transportation. Speaking of capacity, the medium spinner is also equipped with an expandability system that allows the luggage to vary its volume from 71 to 82 liters, thus increasing the possibility of carrying more content, a detail not to be overlooked for a hold medium luggage, therefore not subject to the same rules as tje ones for carry-on luggage.
The Titan Looping spinners collection therefore proves to be suitable for any type of travel and means of transportation, with that extra touch of dynamism given by the water-repellent zippers and great handling, details that make it ready for any adventure!