Welcome back, today we will talk about the Piquadro Urban line, a collection made out of full-grain leather that responds to the need to offer the customer an informal but at the same time "tech inside" product, as well as all Piquadro products.
Today, specifically, we are talking about the 15.6-inch laptop backpack with fast-check system: it is a backpack that has a breathable padded back in anti-sweat neoprene, with a smart sleeve that allows it to place the backpack on a spinner and, on the same strap, you will also find a pocket with an anti-fraud RFID system, so that you can secure your wallet.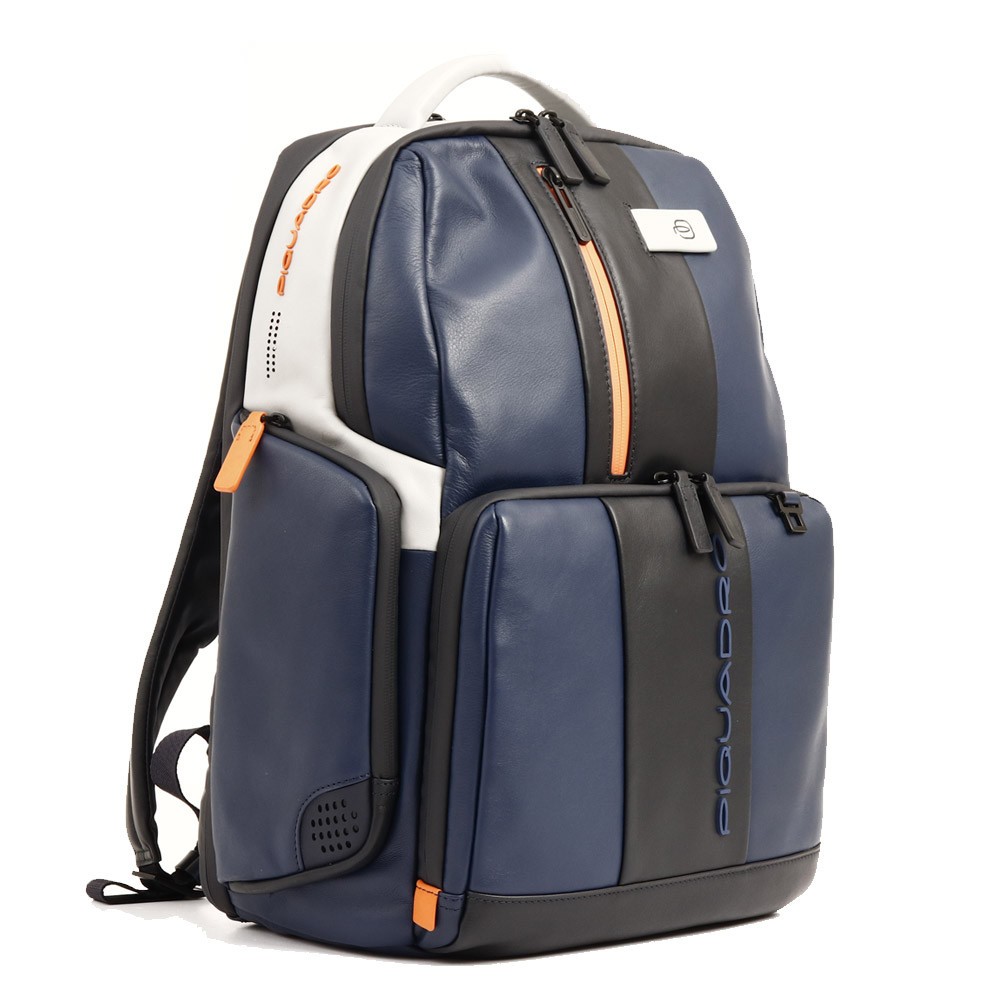 The shoulder straps are also padded: in one you will find a pocket where you can put your badge, in the other there is a hook where you can put your glasses. Regarding the fast-check system, it is a system that allows it to keep laptops and iPads on a back compartment that can be fully opened, so that at the airport they can control your devices without having to take them out. Going to the other main compartment, it has the the peculiarity of being able to be locked through a combination, which is located under the handle at the top of the model. It is a large compartment, where you can place documents and files, or clothing if you are travelling for work with only your Piquadro backpack.
The model also has several outer pockets: starting from the side pockets, on the right there is an umbrella pocket or water bottle holder, on the other side there is a smartphone or iPod pocket. On the front of the backpack there are two other pockets, a vertical one with headphone output perfect for storing your iPod or your smartphone and another one, a little bit larger, with the possibility to store in it a powerbank, so that you can connect through the side pocket your smartphone and be able to charge it directly from there without having to keep the zippers open.
A final gem of this leather backpack is the anti-theft cable, useful in case you find yourself in a situation where you have to leave your backpack unattended: through this cable, in fact, you can lock your backpack to a table or pole using the main combination.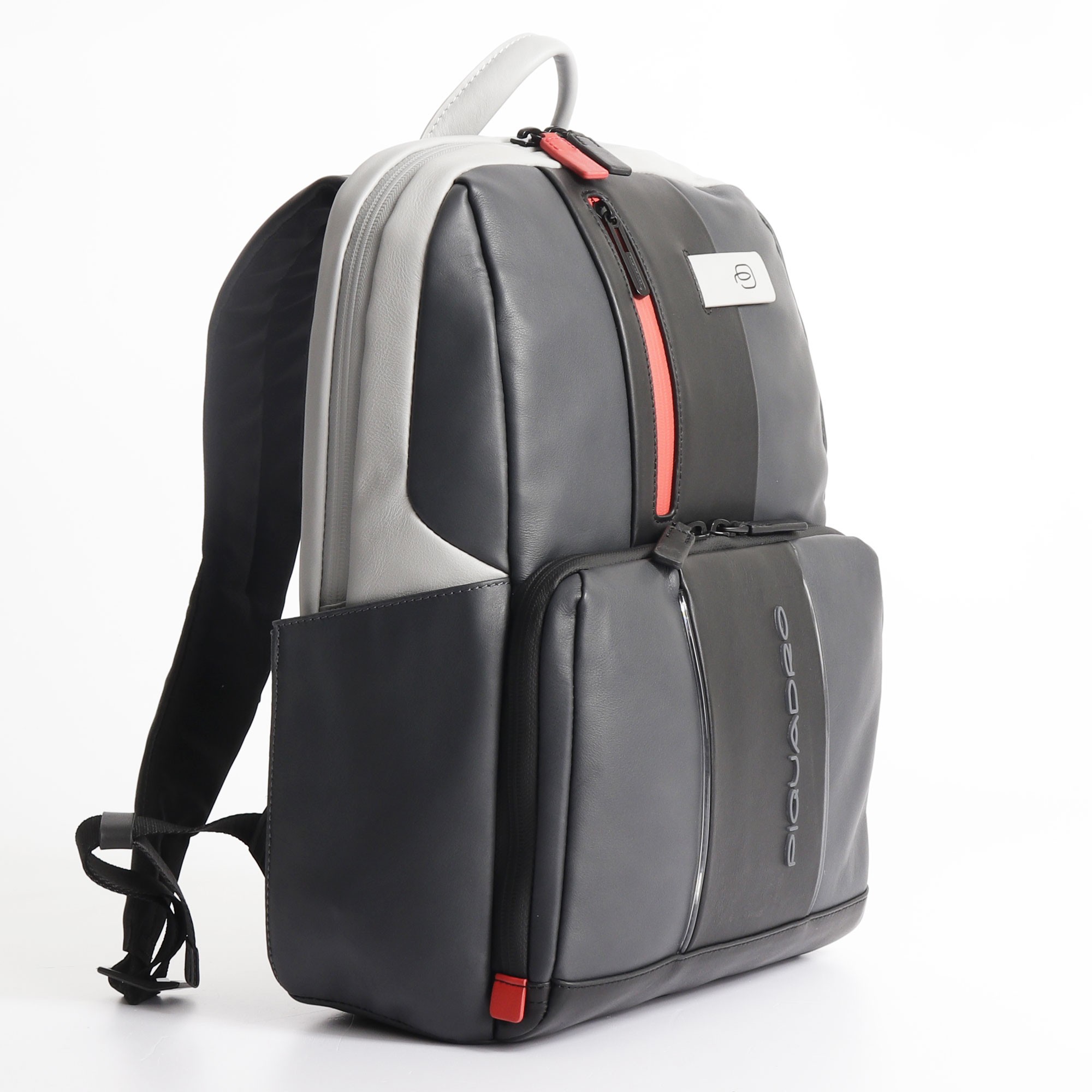 The latest news regarding the Piquadro Urban business backpacks, arises from the need to give the customer who travels by scooter or e-bike a safe product, as in the front part of these backpacks there are two LED stripes that can be activated through a device placed inside the padded shoulder strap. By pressing the required button, the LED lights up, which has different colors, white and red, fixed or flashing.
The Piquadro Urban leather backpacks with incorporated LEDs reproduce the previously mentioned characteristics: the collection is in fact particularly complete and versatile, also including small leather goods, men's bags and much more.