Exotic styles, tropical settings, dreamy inspirations: this season Braccialini never stops to getting us think about travelling, combining the Secret Garden collections with Braccialini Cartoline bags dedicated to the most symbolic places of the main international touristic cities, the most beautiful, unforgettable and…"Instagrammable" as the Cartolina bag dedicated to Milan – "social" city par excellence – ironically quotes.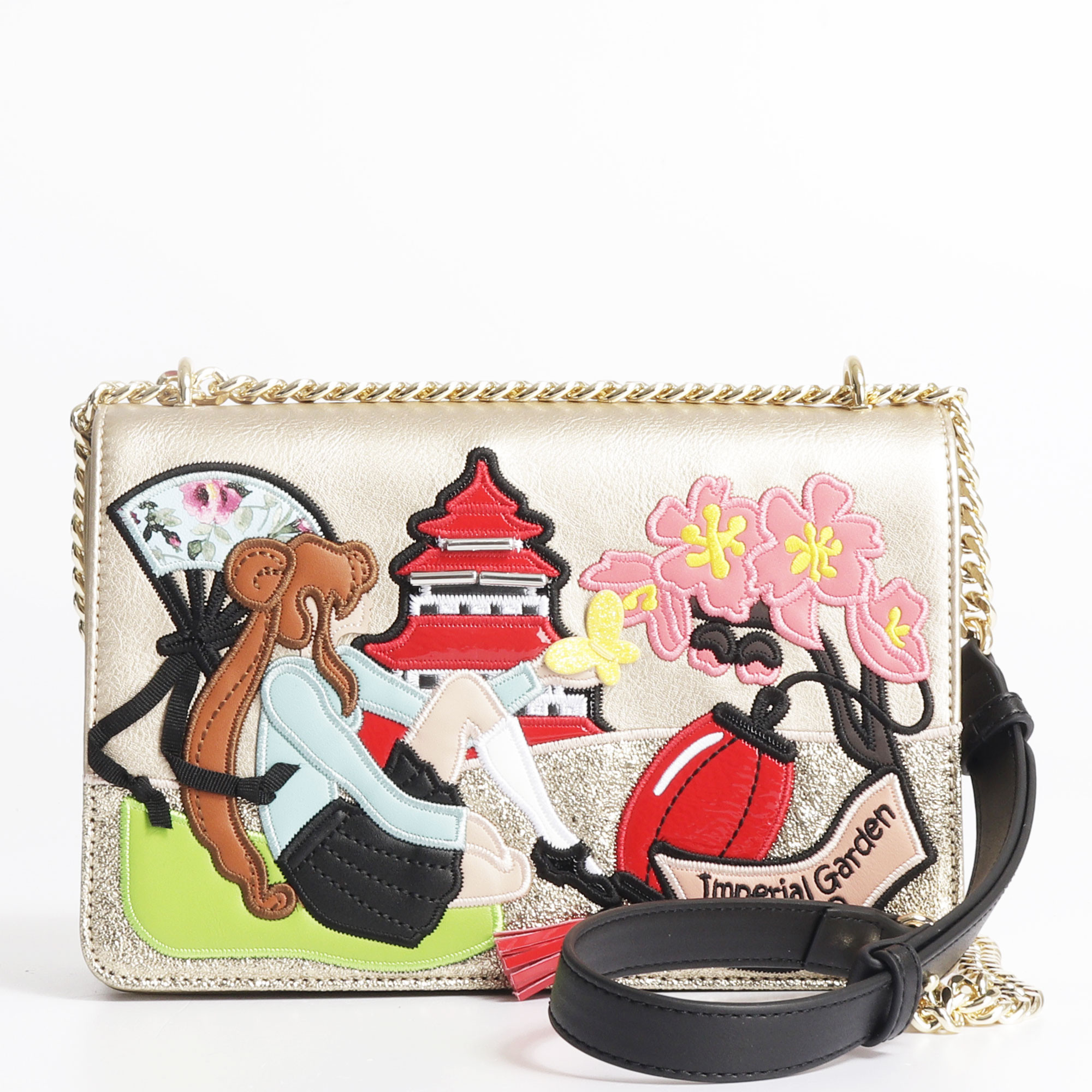 The Cartoline for this summer accompany us through the streets of Villa Borghese in Rome or the Boboli Gardens in Florence, or in the suggestive Imperial Gardens of Tokyo characterized by the blooms of the cherry trees and many other iconic and suggestive places, allowing it to get lost in the beauty of nature and culture. Also for 2021 Braccialini with the Cartoline offers creative original evening crossbody bags, handbags, shoppers, backpacks and handbags studded with embossed, shiny, fabric or metallic inserts, giving the possibility to wear a unique and inimitable style that only the legendary Braccialini Cartoline bags can give.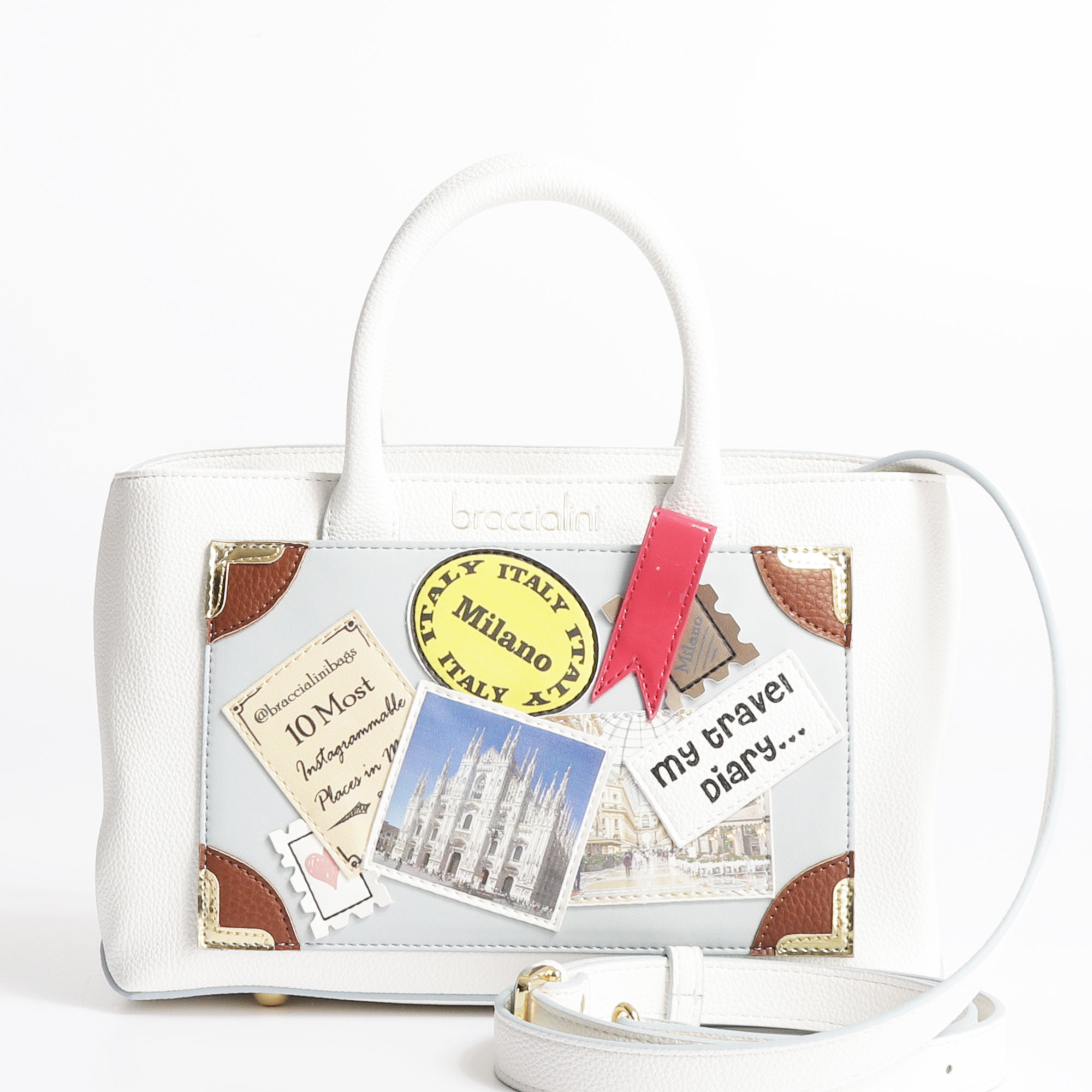 But the Cartoline bags are not the only ones dedicated to travels: for the summer Braccialini also offers bags from the Stickers collection, romantic travel diaries studded with photographs and memories in the form of a women's bag. This time the destinations are all Italian, and also in this case they put particular emphasis on some of the places that it is impossible not to visit: we are talking about the Trevi Fountain in Rome, the Duomo of Milan or the balcony of Romeo and Juliet in Verona. Locations known and loved all over the world thanks also to their movie representations…how can we forget, in fact, the bath in the Trevi Fountain in La Dolce Vita, or the much more ironic scenes of Totò and Peppino at the Milan Cathedral?
With the Cartoline and Stickers collections Braccialini completes the travel inspiration with that touch of happiness and creativity, in its meaning not only exotic and dreamy but also concrete, characterized by memories and sensations of travels that we miss in this moment.