The Spring/Summer 2021 Manila Grace collections strike us positively with the same force as a pleasant and fresh sea wave, articulating and deepening what was already clear on the last winter collection, dedicating their collection to strong and architect of their destiny women, a real contemporary heroine, who is represented by Elena Santarelli in the advertising campaign, which was just launched.
A strong woman, a determined, independent and socially committed mother, Elena overcomes the stereotype of the influencer by becoming a spokesperson for today's woman, in all her power.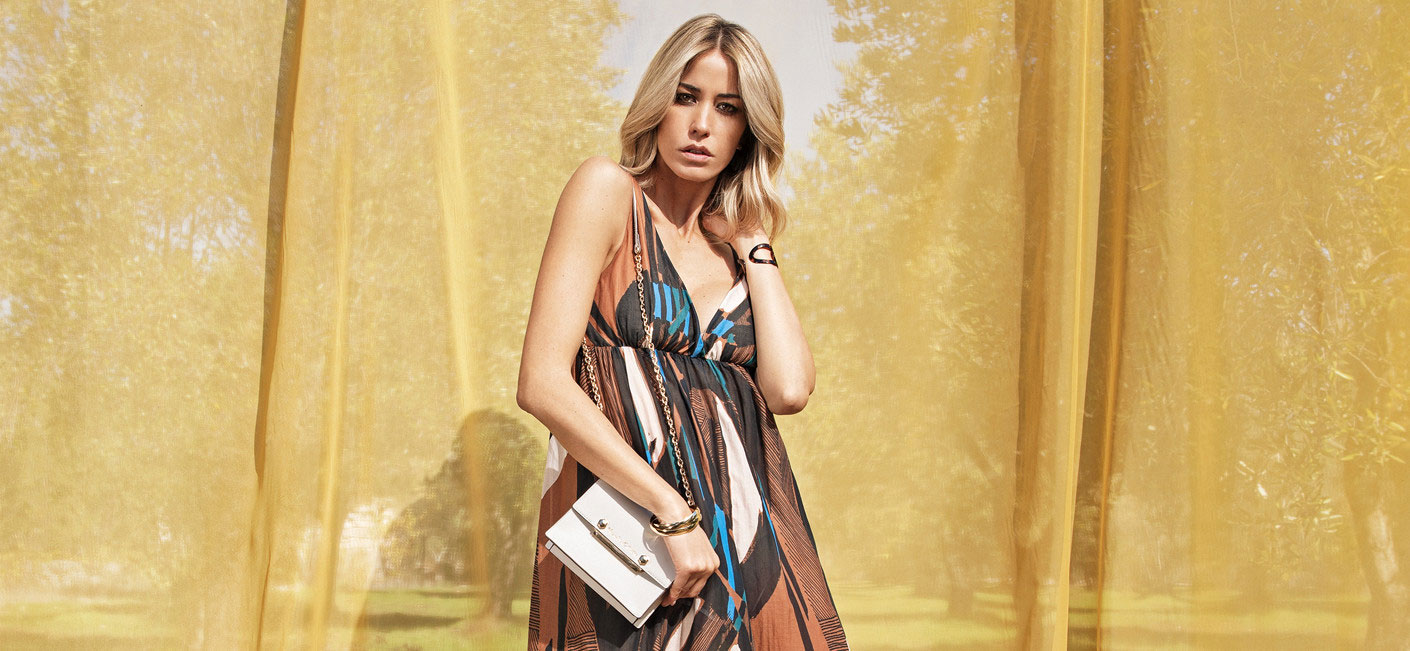 With a tam-tam on social media and with commercials in the programming of the most important Italian television shows, Manila Grace announces the Jasmine collection in a fresh and lively way. The women's bags and accessories collection is charavterized by vitamin colors and highly glamorous finishes, offering at the same time practical models, ideal to wear them during the every day life without forgetting about femininity.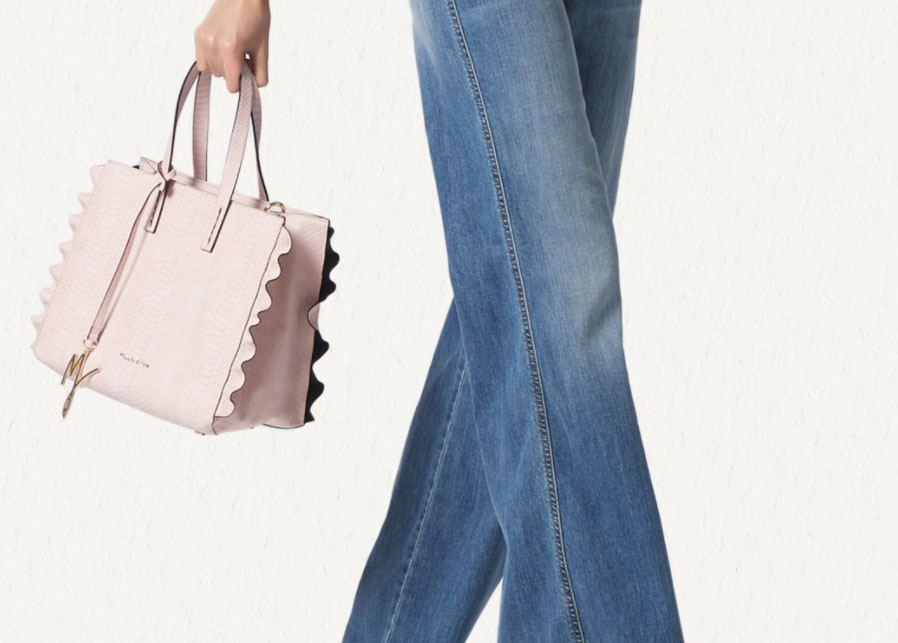 The Daisy collection offers the same mood but with a slightly different style: the shopping bags and sacks of the collection are characterized bz y geometric shapes lightened by romantic ruffles on the sides. The Poppy corrsbody bags recall the vintage school folders in small dimensions with bright and fun colors.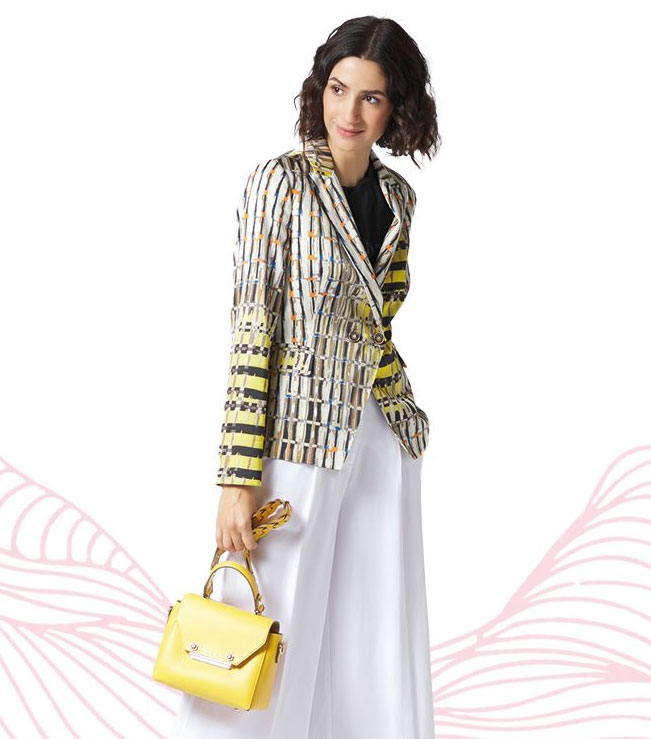 Speaking of colors, for this season the Manila Grace bags bring us into the height of summer with the timeless white and the fresh lime yellow, without forgetting about the boldness of the metallic offered in the two shades of powder pink and bronze, perfect to not go unnoticed in combination with a summer dress or a jeans and t-shirt.
The summer of Manila Grace promises to be full of joy but also of femininity studded with strength and confidence, to be communicated to the world with its own essence and look.