Flowers, exotic animals, soft colors and lots of imagination: these are the main characteristics of the new Braccialini women's bags collection, which for the Spring/Summer 2021 saison makes us go to journey into a romantic and mysterious secret garden, where everything it's possible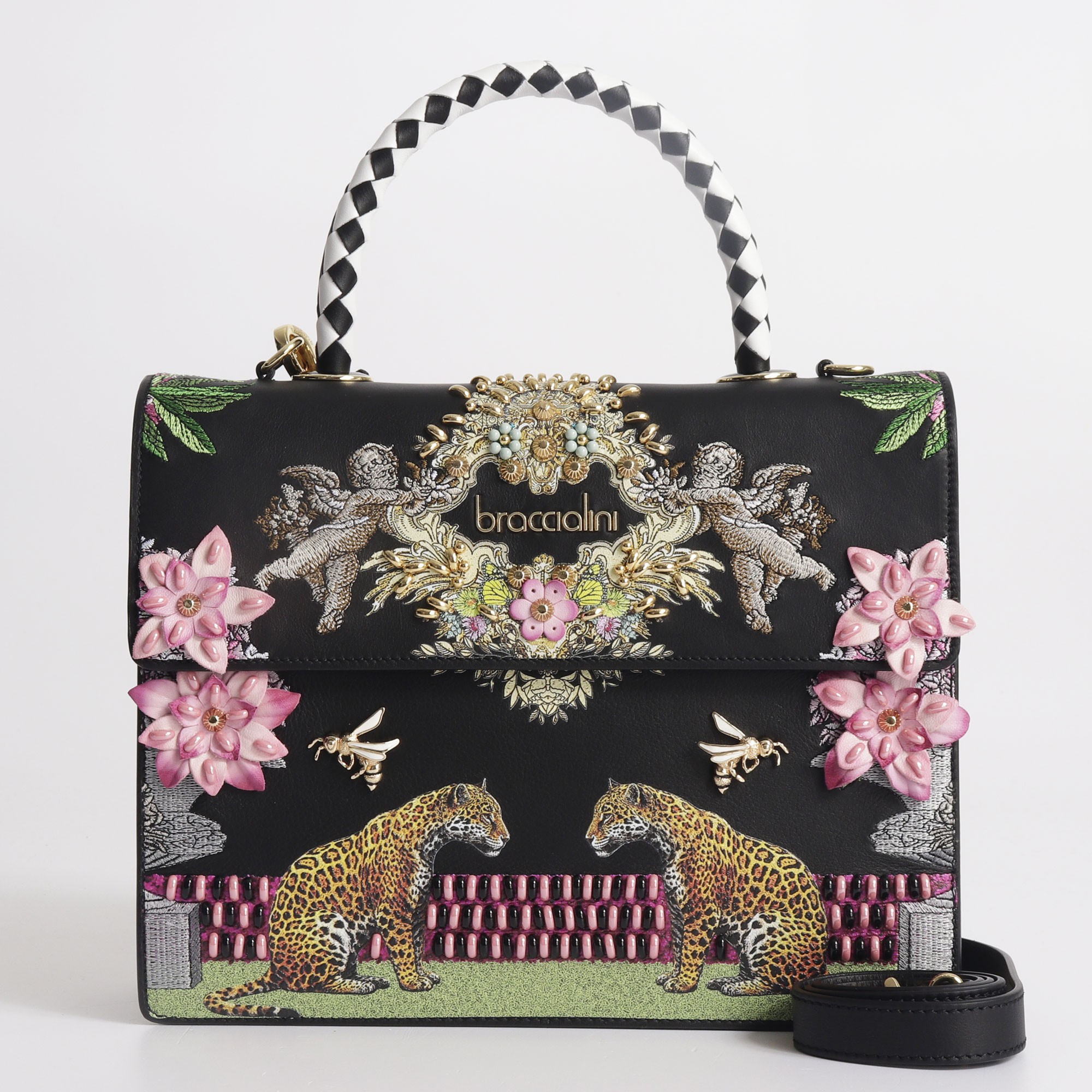 Parrots, leopards, bees and flowers come to life to rest on bags and accessories, giving a truly unique touch to those who love the style of the brand whose deeply chic soul blends with limitless creativity.
The iconic Tema collection, as per usual, surprises with its incredible details: secret garden reveals a greenhouse, made of rhodium-plated metal, which hosts multicolored flowers that recall spring, creating a unique and amazing result. Handcrafted by the goldsmiths of Graziella, the Serra covers a delightful leather clutch bag studded with flowers and metallic details, a jewel of craftsmanship that best follows the tradition of the Braccialini Temi. 

Braccialini's secret garden reveals other treasures, such as the Audrey collection, which for this season covers its bags with feline details and flowers in relief, all made of fine leather, or the Britney collection, a real triumph of color in a mix of flowers and parrots that recall the exotic soul typical of summer. With the Penelope collection, on the other hand, spring returns as the absolute protagonist with handmade fine leather bags studded with embossed flowers and equally precious metallic details.
The Braccialini women's bags from the new collection bring us to a romantic and dreamy journey, where flora and fauna with an exotic and mysterious soul accompany us to look for our little corner of paradise every day.