Among the accessories that have become real must-haves in recent years, the sling bag triumphs for its versatility and functionality.
The secret of the success of the sling bag consists in the small size of the compartments, slightly larger than those of a men's bag or shoulder bag, and for the possibility to wear it on the back, like a backpack. Taking a cue from these two iconic and timeless models, the sling bag could only become the perfect ally for those who love a dynamic life in the open air, in the name of sport, travel and adventure.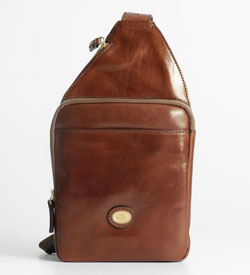 To date, there are many brands that have included sling bags in their assortments, playing with different colors, materials and sizes, offering different styles, from the most formal to the more casual.
The Bridge is an example of this tendency, offering an elegant leather sling bag with a refined style, perfect for those who like to travel carrying the essentials but that don't want to give up the iconic style of the Tuscan brand.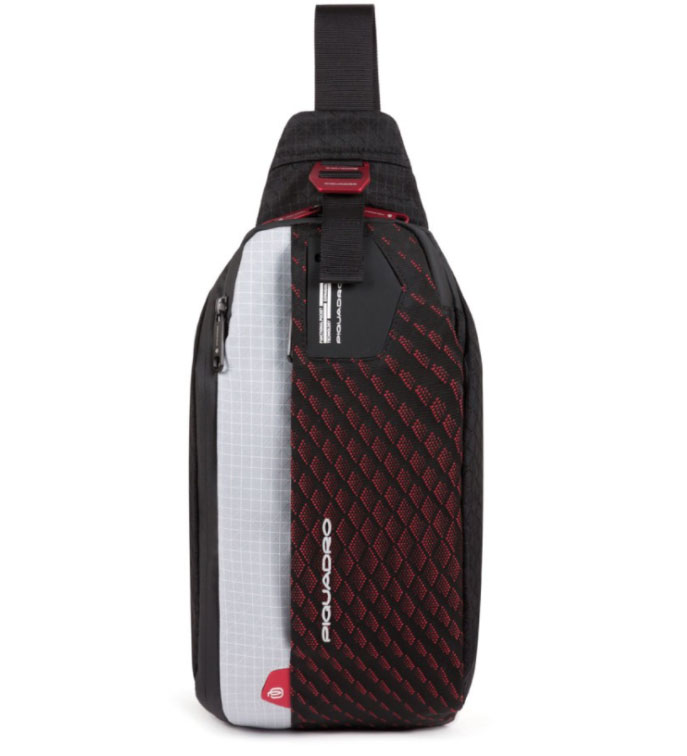 Piquadro, on the other hand, gives to the sling bags a cutting-edge and hi-tech touch with models equipped with a tablet and iPad compartment, or dedicated to those who travel by bicycle or scooter, with the brand new Urban Led collection that includes on the front part of its models flashing LEDs that can be activated for the evening. More globetrotter-inspired is the Piquadro sling bag from the PQ-Y, made of highly resistant and lightweight technical fabric, ideal for any outdoor activity, even during a trip in the snow!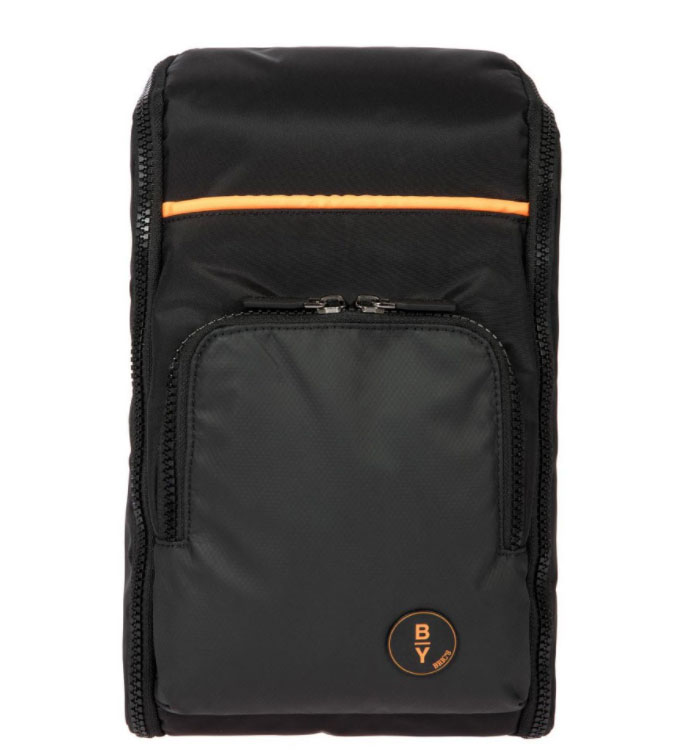 Even leading companies in the luggage sector such as Bric's and Roncato have dedicated part of their creativity to sling bags: if in the case of Roncato the idea is to offer sling bags entirely dedicated to travel, light and versatile in every aspect, Bric's ranges from business to new generations, with the fabric and leather model of the Monza collection, ideal to go to work thanks to its multi-compartment inner part and with the model made entirely out of nylon from the Bric's Be Young Eolo collection, also designed for those who use the bike thanks to the led band.
With a casual and informal mood par excellence, the sling bag allows it to wear a trendy accessory but at the same time practical and innovative, ideal for the urban contemporary life and its new trends, such as the possibility of carrying your whole world with you in a small tablet or smartphone, sustainability and the consequent choice of alternative means of transport to the car.