Among the recurring models of the latest collections, the Braccialini backpacks have been particularly successful, thanks to the fact that they can also be worn on the shoulder and the wide range of models, colors and patterns that the brand has dedicated to this particular accessory.
In fact, for some years the backpack has been a must in every woman's wardrobe, thanks to its versatility that allows it to accompany every feminine look, both during free time and work: since the trend of scooters and bicycles has also established itself, the backpack has become even more essential for its functionality.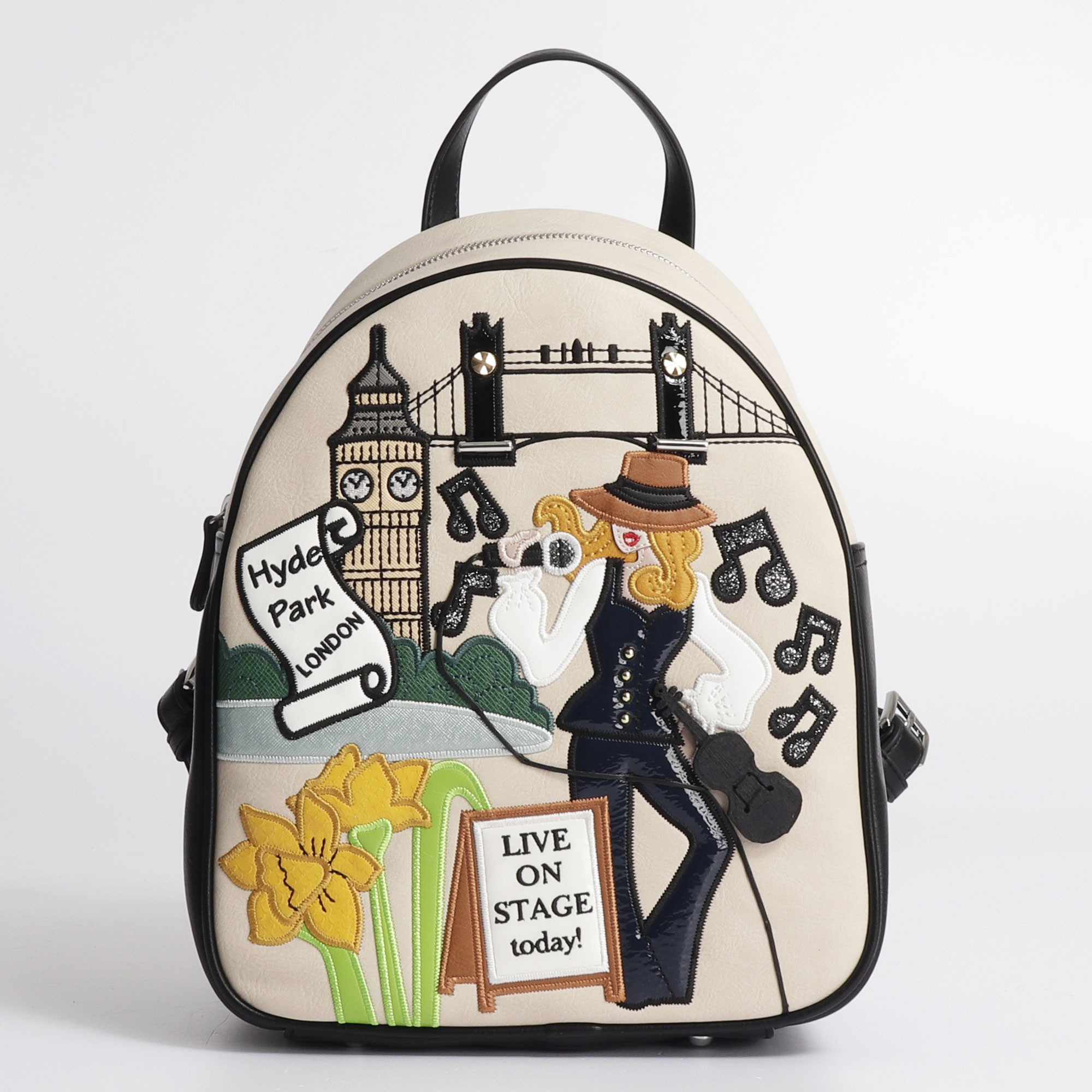 Braccialini fully symbolizes this trend of fashion accessories, proposing perfect models that combine femininity and functionality, without renouncing the unique and original style that has made the brand loved all over the world.
For the Spring/Summer 2021 season, the Braccialini backpacks are available in different lines, patterns and materials. Let's obviously start with the iconic Cartoline collection, which for this season has as its main theme the most evocative locations of the most important cities all over the world: the backpack is associated with the Hyde Park in London, a city always on the move that goes well with the versatility of accessory.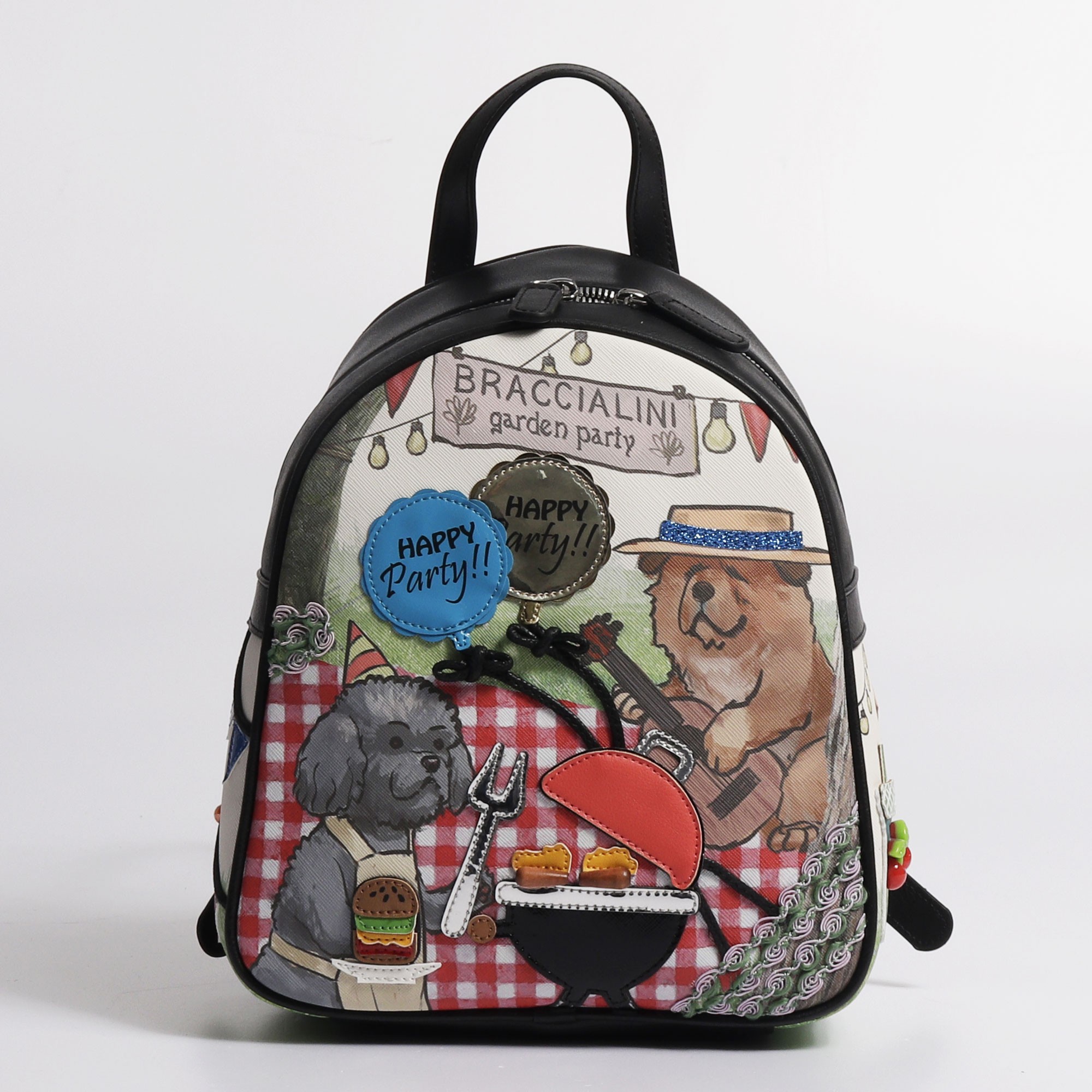 The multicolored Stickers and Allround collection offer also backpacks in their assortment: in the first case the theme is that of a romantic window on the balcony of Romeo and Juliet in Verona, in the second case the surface of the model shows a tender and ironic barbecue among animals.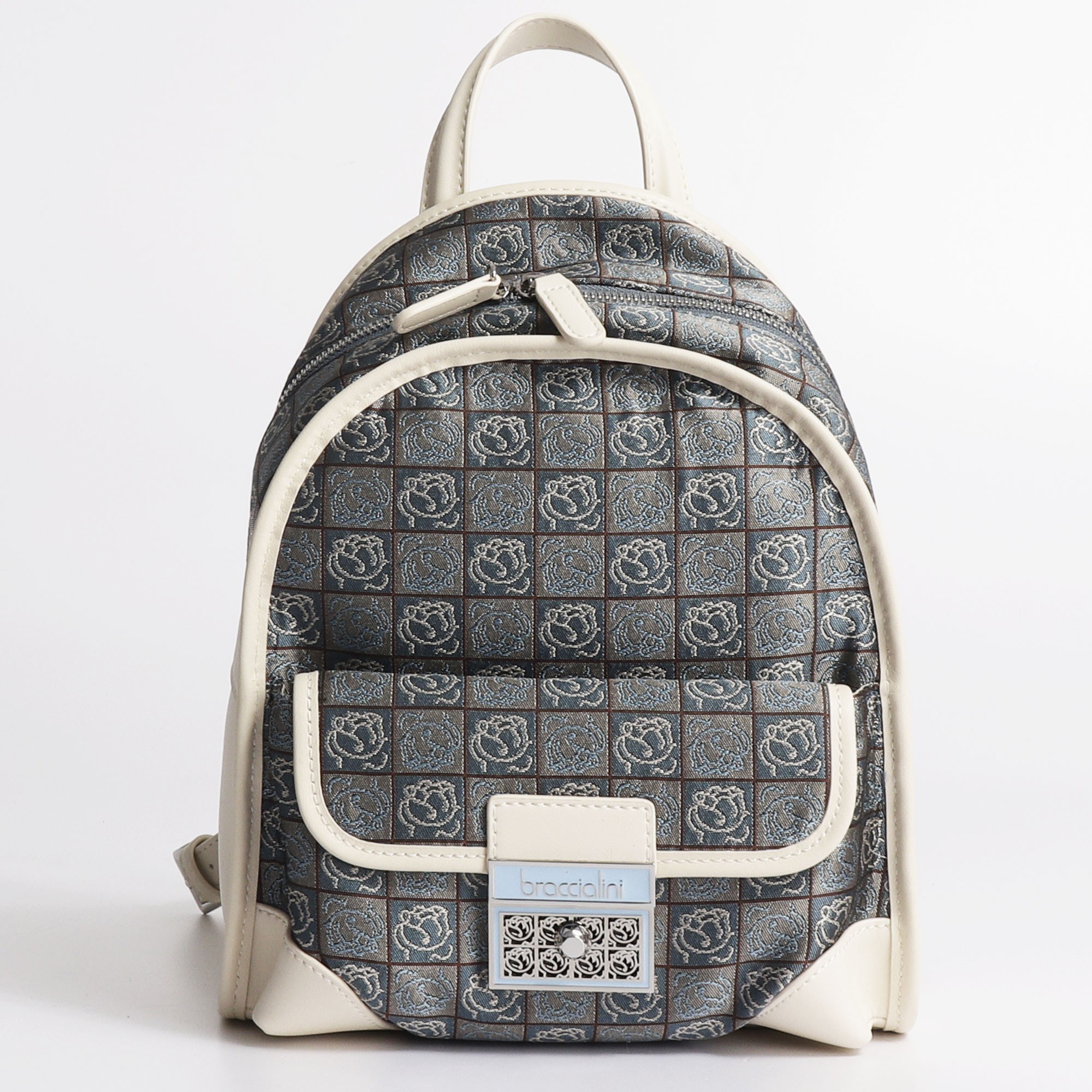 The brand also offers models perfect for those who love leather backpacks with a more sober style: the backpacks of the Jennifer collection, with a particular squared shape and pastel shades ideal for summer, that of the Ginger collection, which stands out for its multifunctional pockets and gold chromed metallic maxi logo, the romantic and feminine one of the Nora collection, in a soft and comfortable leather, and the great return of the Braccialini Monogram backpack, made of refined jacquard fabric with all-over logo and precious leather details.
For lovers of color, travel, high quality leather and…even animals, Braccialini for the Spring/Summer collection offers perfect backpacks for every taste and every style.