The Piquadro brand has always been alongside those who have placed their trust in its products, satisfying all the needs of professionals, sportsmen and travelers.
With the launch of the new PQ-Modular collection, the brand has set itself the goal of combining the characteristics of its timeless models with the innovation that requires the passage of time.
Through PQ-Modular, first of all, Piquadro further consolidates its focus on respecting the planet, choosing the use of eco-sustainable material for the realization of its products: the fabric of the backpacks, luggage and other accessories of the line, is in fact made with 100% recycled polyester, in accordance with modern green technologies. The material is also resistant and waterproof, as well as very light.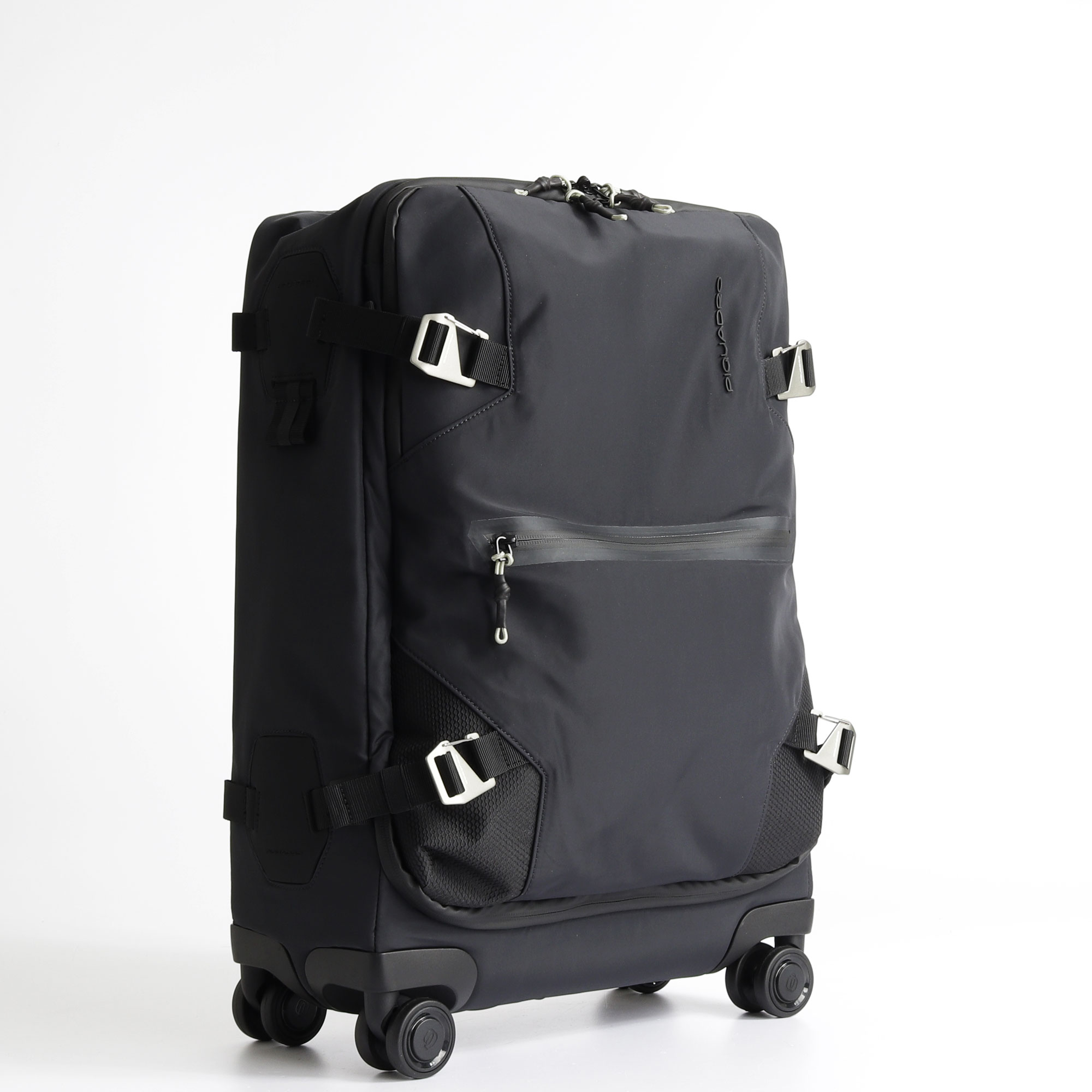 With this new collection, Piquadro not only takes care of the environment, but also of those who purchase its products: a further new thing, dictated by the particular historical period that the world faces today, concerns the treatment to which it is subjected the fabric of the articles, the ViralOff Treatment. This new bioacid technology based on silver chloride, capable of blocking over 99% of viral activity within two hours, provides an important value to the products of the line, also providing an additional plus in this particular period.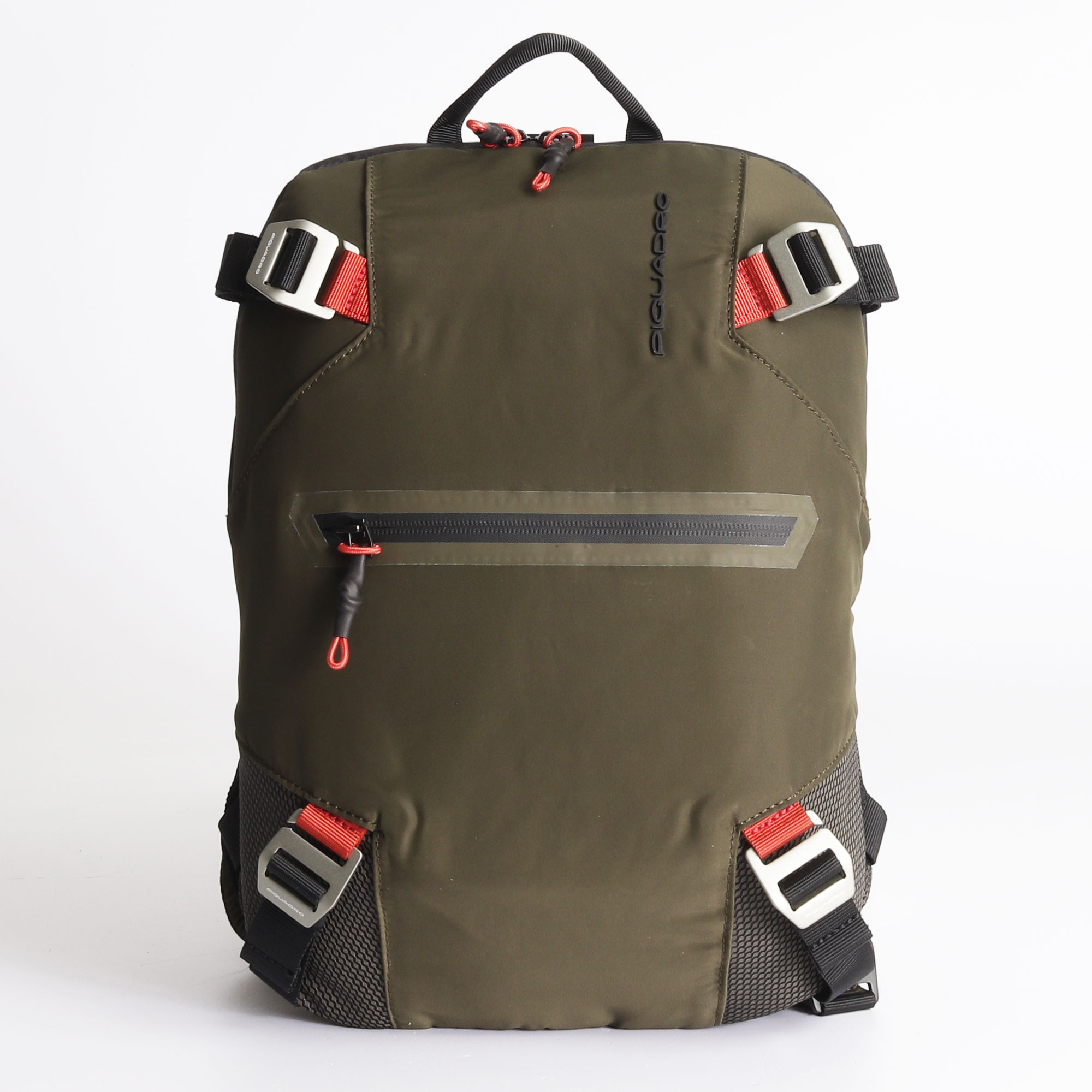 Piquadro adds an other important new factor, this time aimed at the functionality of the PQ-Modular products which, as the name implies, are characterized by a modular system based on buckles, bands and loops, which allows you to combine the products with each other, to use several items of this collection simultaneously and comfortably, according to the needs of the moment: it will thus be possible to attach the Piquadro backpacks of the line to the hand luggage, for example, or the pouch to the backpack (or all three together!) more convenient and practical transport according to needs.
As widely mentioned, the spearhead of the line are the business backpacks: available in two sizes, with their compact shape and practical design (which also pairs them with the brand's famous bags), these items provide everything you need for the transport of their personal effects. The internal organization, in fact, is managed by various pockets for objects and various compartments, including a computer compartment.
Furthermore, Piquadro PQ-Modular hand luggage is perfect for any type of trip, thanks to the lightness of the materials, the internal organization and the versatility due to the articulated system of straps and buckles: even in the case of cabin trolleys the fabric has been treated with an antiviral system, which for now, during a trip, certainly represents something more.